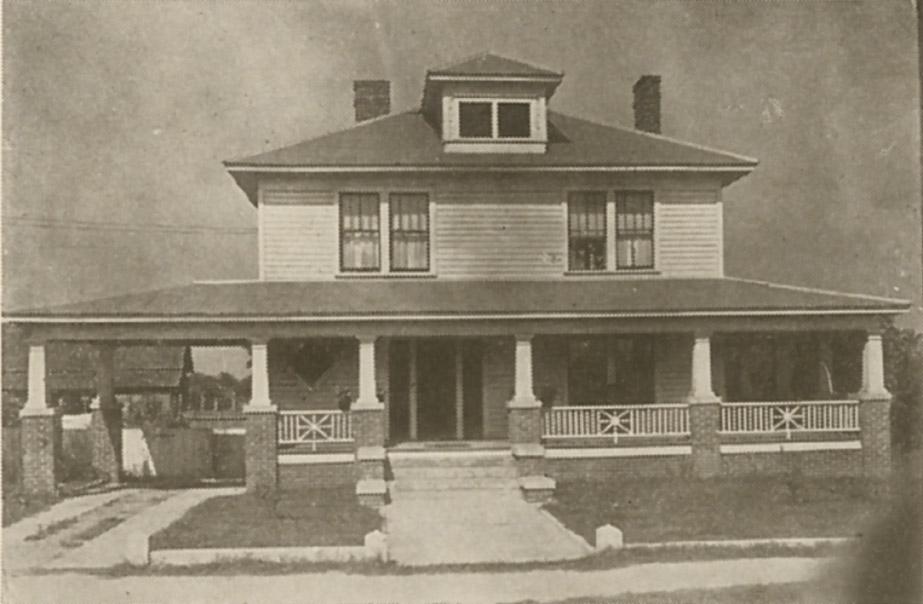 1502 Fayetteville, 1922. From Milestones Along the Color Line.
This two-story, hip-roofed Foursquare house is two bays wide and double-pile with two one-story, gabled rear ells. The house has a red brick foundation, molded wood weatherboards, and wood trim including beadboard in the soffits. There are three brick chimneys: two interior yellow-brick chimneys and an exterior chimney on the north rear ell. The house retains four-over-one, double-hung wood sash windows and two four-light windows in the hip-roofed front dormer. The front door is a nine-light, Craftsman-style wood door with matching six-light sidelights. There is a diamond-shaped window to the left of the door and a second diamond-shaped window on the south elevation. The hip-roofed porch wraps around the north side of the house and extends beyond the house to the south to form a porte-cochere. The porch and porte-cochere are supported by fluted, tapered posts on yellow-brick piers. It retains a beadboard ceiling, wood floor, and wood railing with cross-and-diagonal pattern. The porch is accessed by a granite stair with granite-capped brick knee walls. The earliest known occupant is Edward D. Green (grocer) in the early 1920s.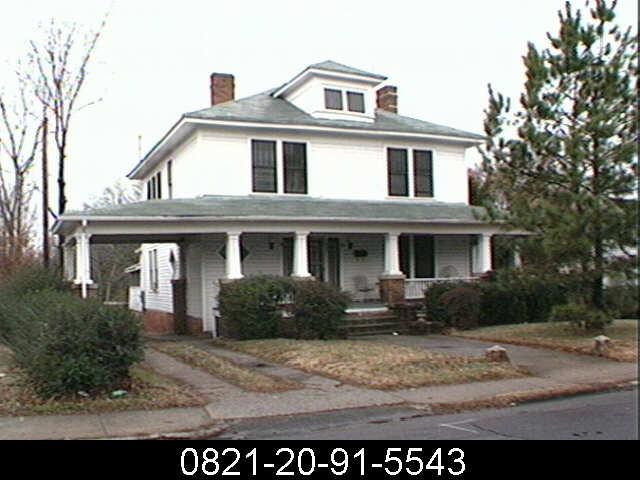 For sale as of July 2012.