Year demolished
2008-2010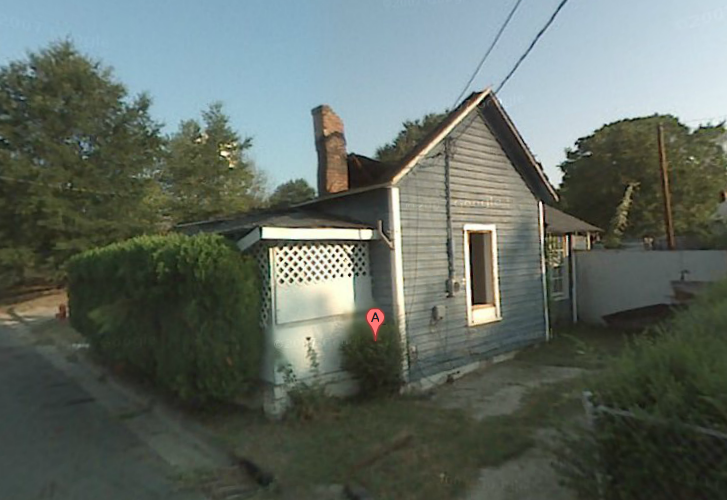 This home shows up on the 1913 Sanborn maps, so I was assume it was built in the first decade of the 20th Century. While Glenn Street/Glenn Alley shows up in city directories early on, no house numbers are specified for residents until 1926. Notice that Glenn actually used to extend from Fayetteville Road down to Bacon Street. Today the former Glenn Street  is split until numerous block long segments of varying names.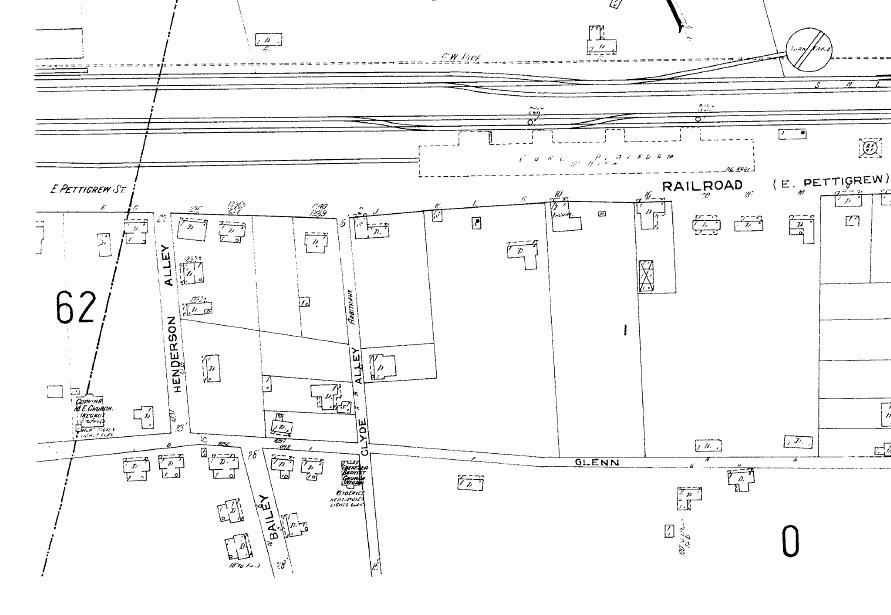 This was the home of one Farmer Booze in 1926 , who resided here with Adaline and Helen Booze.  For the next three decades though, John and Annie Mayo lived in this home. They owned a confectionery shop (one of oh.....5 within spitting distance of here) that was located at 405 Bailey. 
The home was demolished sometime between 2008-2010. The remaining empty lot, combined with the vacant lots next door at 1401 Humphrey and Amber Place have been part of a neighborhood beautification project as of late.