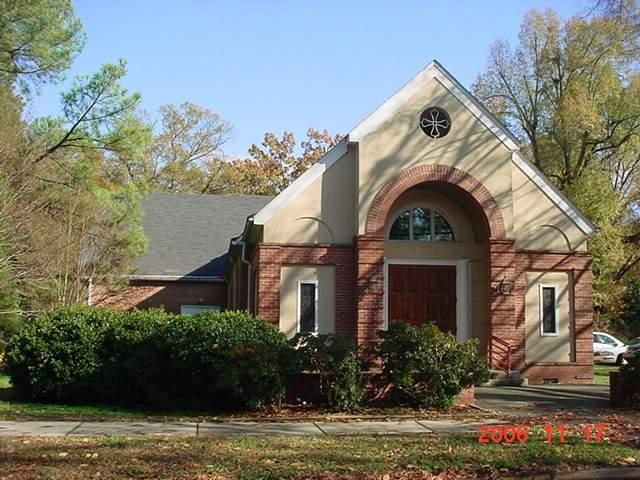 Built ~1950 for the local Greek community, the "Hellenic Orthodox Community Church" appears to be the same congregation as the St. Barbara Greek Orthodox Church, located down by Southpoint as of 2012. That congregation's webpage points to organization in 1945 and establishment of a parish in 1946.
Per Nick Galifianakis, the local Greek community in the Cleveland-Holloway neighborhood would go to services and take communion in St. Philip's; evidently doing so in an Episcopal church was okay by denominational logic beyond my experience.
This building the Triangle Reformed Presbyterian Church as of 2012.