35.97508898484, -78.906136852016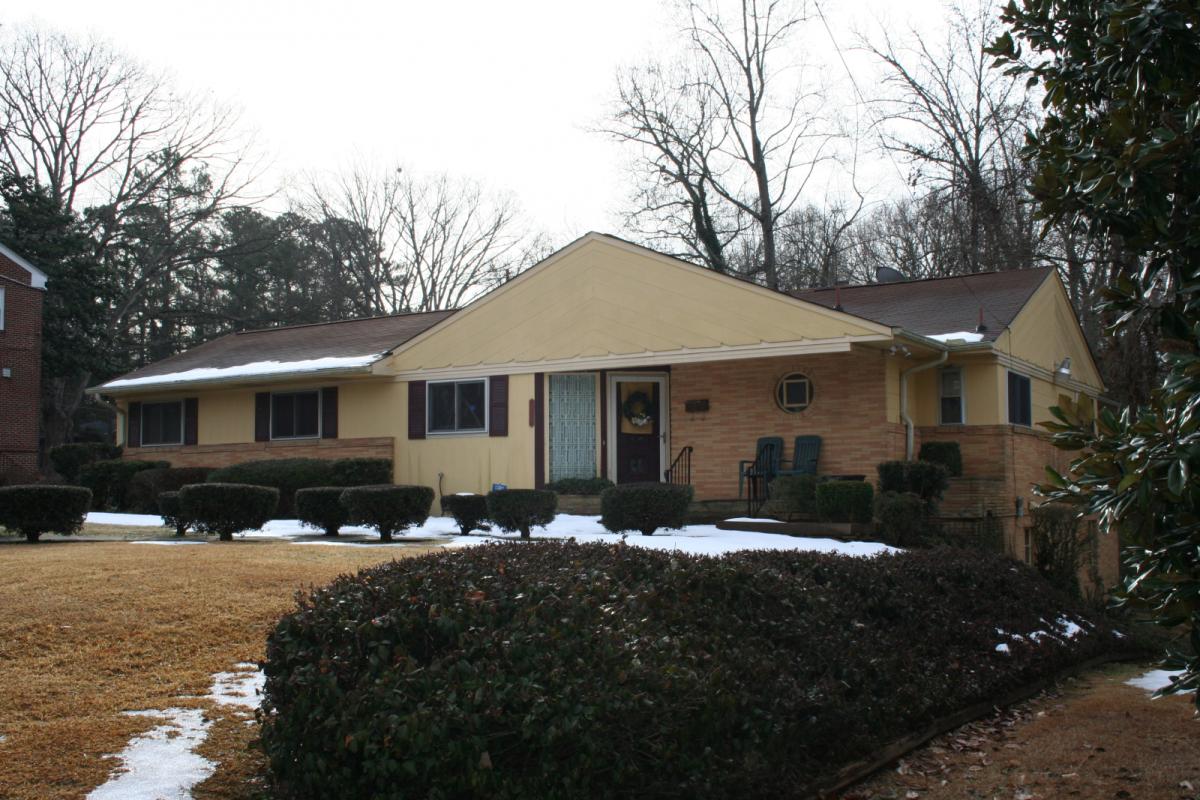 Photograph taken by Cheri Szondronski, National Historic Register Submission, January 2018
Among the most distinctive Ranch houses in the district, the house features a blond brick veneer on the right (west) end of the façade and an inset entrance set at a diagonal from the façade. The house is five bays wide and double-pile with a deep, gabled wing at the right rear (southwest) resulting in an L-shaped plan. The left (east) three bays of the façade feature replacement slider windows with brick on the lower half of the left two bays, beneath the windows, and vertical wood sheathing on the remainder of the bays. The right two bays are inset slightly under a three-bay-wide gable with diagonal sheathing. The door features a wide sidelight with decorative pattern placed behind the glass. The rightmost bay has blond brick veneer and a round, nine-light window. A projecting, gabled wing on the right elevation has double-hung and slider windows with a brick veneer on the lower part of the wall, vertical wood sheathing above, and diagonal sheathing in the gable. The left elevation of the rear wing features a full wall of windows, flanked by entrances on each end. A gabled sunroom projects from the rear (south) of this elevation. County tax records date the house to 1954 and the earliest known occupants are William G. Pearson II, the first African American District Court Judge in North Carolina, and his wife, Jessie L. Pearson, in 1955.  They were the parents to one son.
On November 12, 1948, G.W. Logan and his wife, Maude Logan sold the lot to W.G. Pearson II and Jessie L. Pearson.
Judge Pearson's sister, Cynthia P. Smith, was a French teacher at Hillside High School and resided at 1817 Cecil Street.
Judge Pearson died in 1985, and on December 30, 1994, Jessie L. Pearson sold the property to Herbert H. Eaton and Delores S. Eaton.  Mrs. Eaton is the current owner and occupant.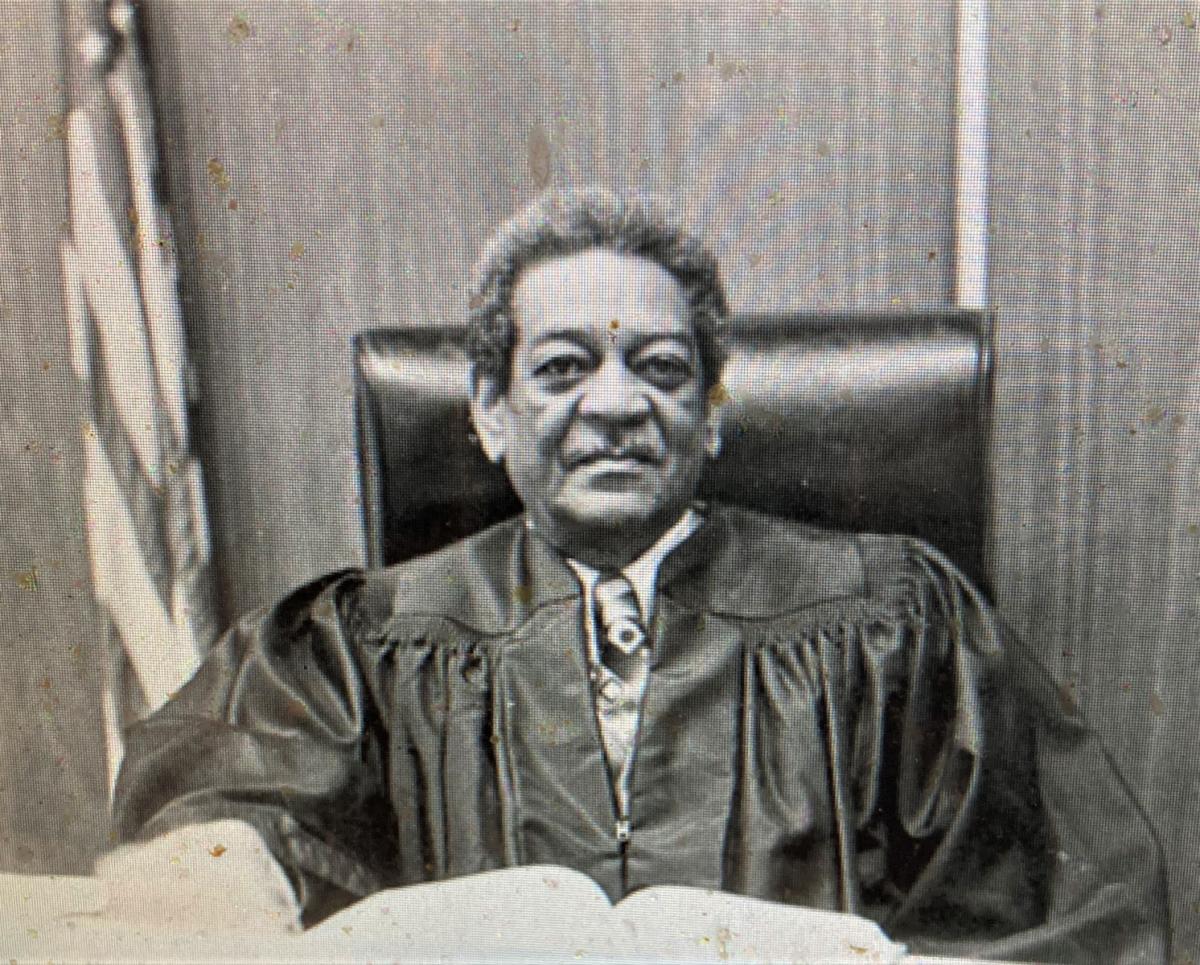 Judge W.G. Pearson II
And Justice for All