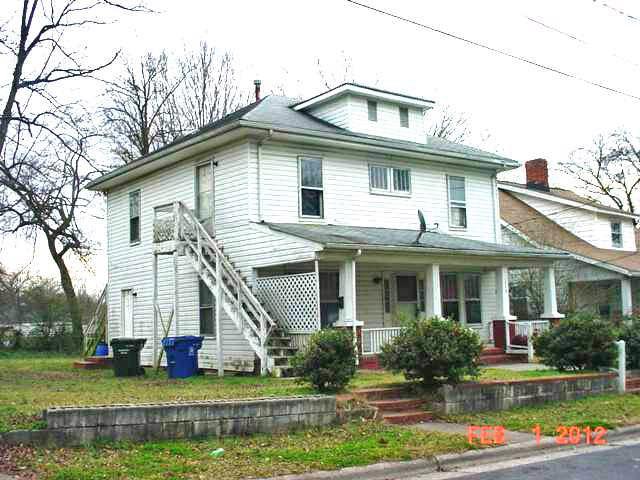 From the Durham Architectural Inventory, 1980:
Dick House and Store
[William] Reldew Dick had this two-story double-pile frame house constructed in [1927] as his residence. Shortly thereafter, he had an unadorned one-story commercial building appended to the north facade. For many years, the store served as a community grocery. In a neighborhood of dense housing on small lots, this property is notable for its large yard which contains a stone fish pond to the north of the store.
This neighborhood was platted as "Geerwood Park" in 1914; the house appears to have been built in 1927, and William Reldew Dick is in residence in 1928. Dick was employed as a driver for the Royall & Borden company at the time he moved to this house from Union Street. The house appears to originally have had a porch which wrapped the northern facade, based on the 1937 Sanborn Map below.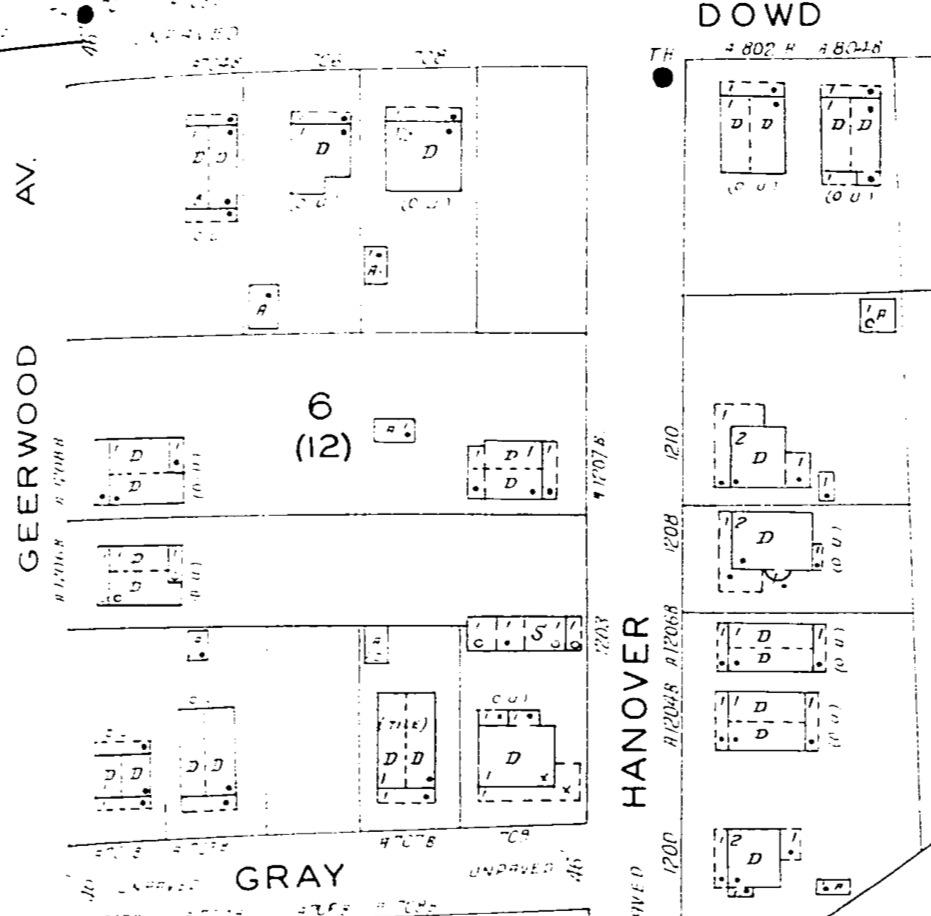 Dick initially ran the grocery located at 1203 Hanover Street. In 1941, he demolished a portion of the porch on his house at 1210 Hanover and built an addition on the north facade of the house that served as his grocery. This appears to have been a frame structure initially.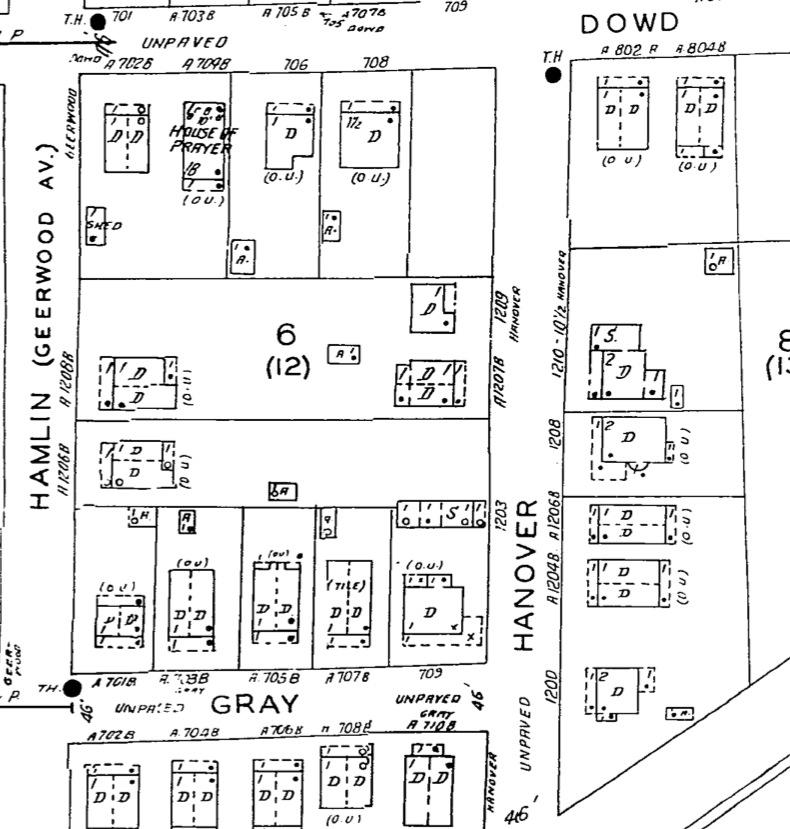 In 1957, the store is noted as having a 1212 Hanover address for the first time, although it isn't clear that anything changed architecturally.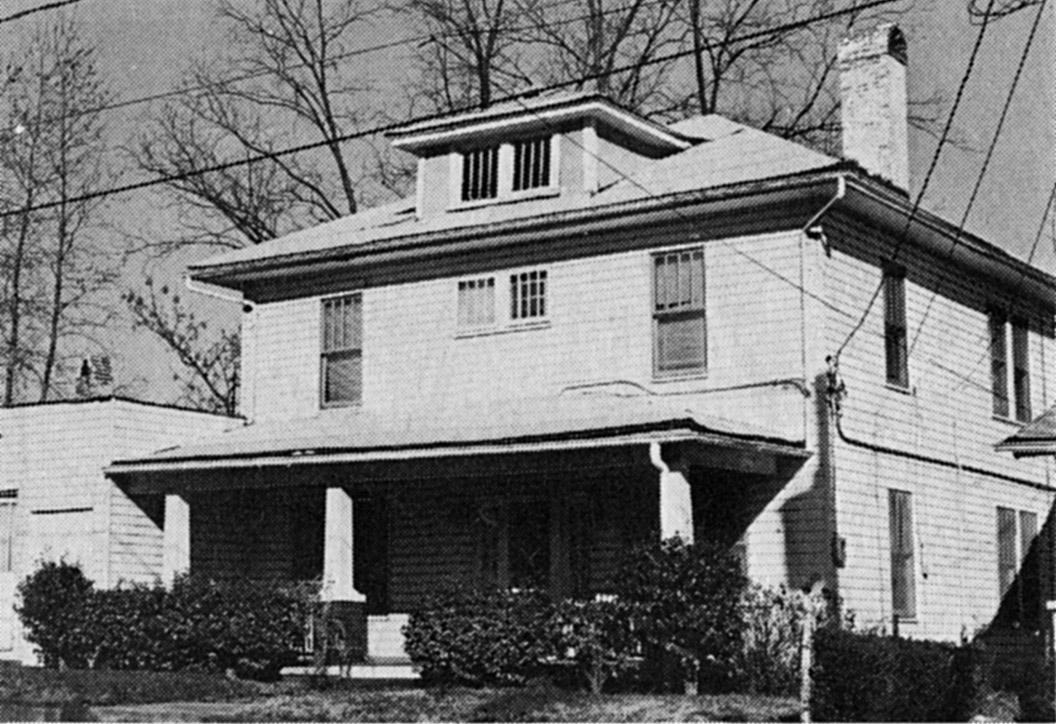 1210 and 1212 Hanover, ~1980 (Durham Arch Inventory)
Between 1980 and 1994 the store at 1212 Hanover was demolished, and the house was converted to an upstairs/downstairs duplex.
1210 Hanover, 05.18.14 (G. Kueber)