35.999456619465, -78.888989511351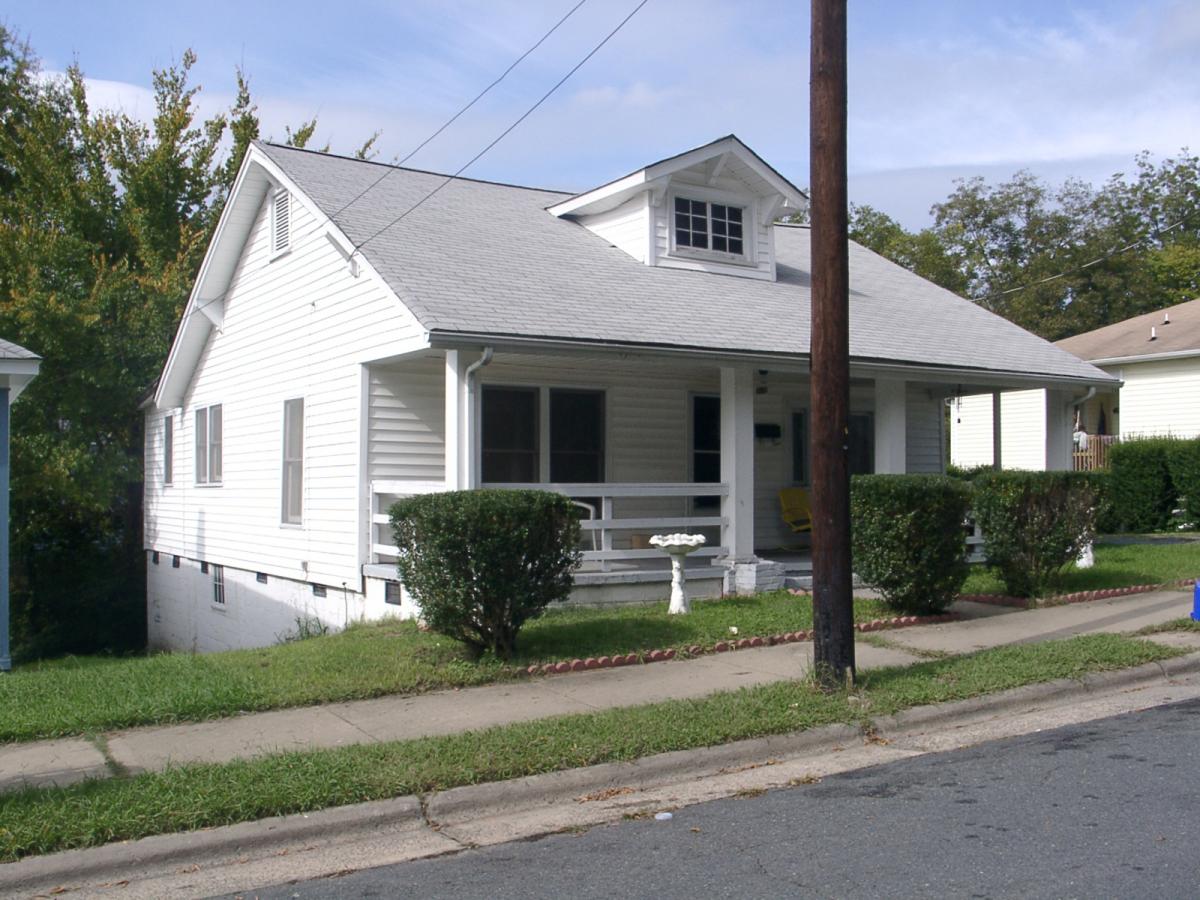 Preservation Durham survey volunteers, 11.1.2002.
County property records show this house as having been constructed in 1943, although a 1937 Sanborn Fire Insurance map indicates a single-family structure at this location with roughly the same dimensions and alignment. Permits on file with the city and county show a significant amount of restoration work done in 2014 due to fire damage.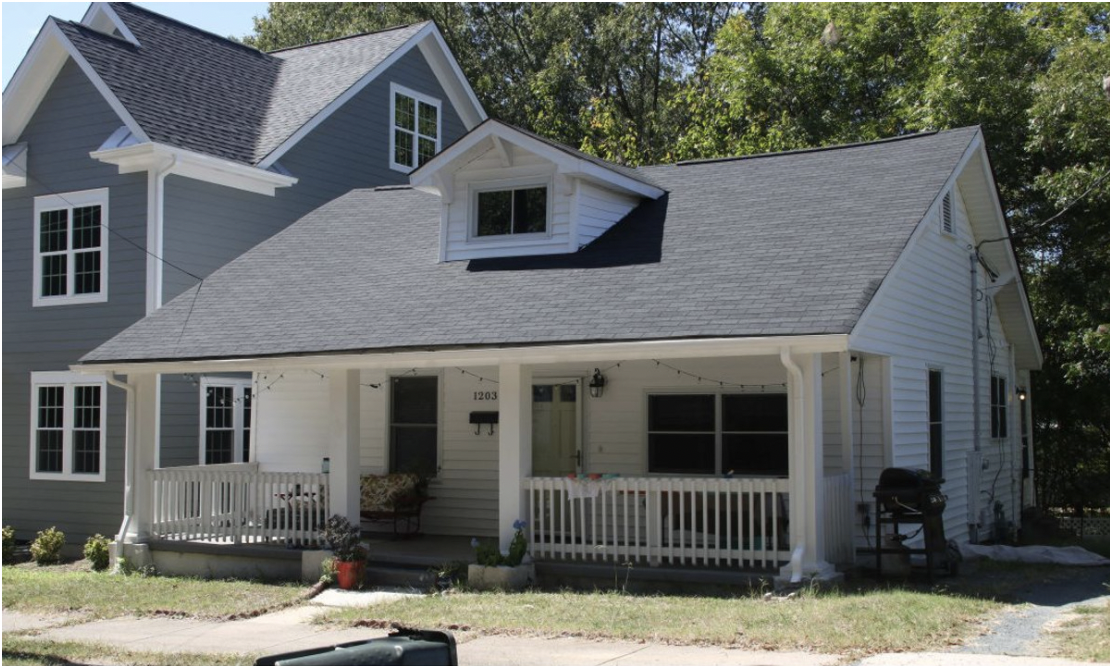 Durham County Department of Tax Administration, 9.27.2017.