35.999343769441, -78.889037776743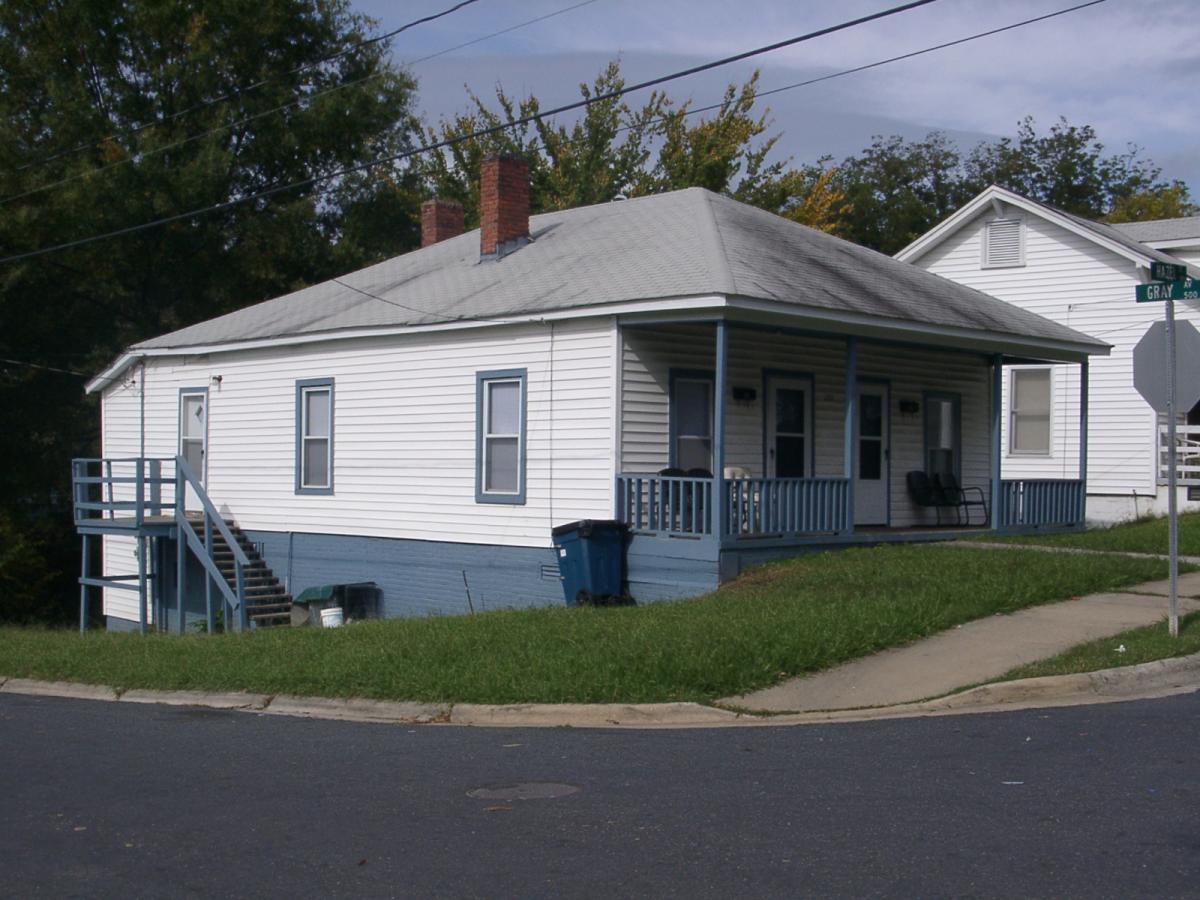 Photo by Preservation Durham survey volunteers, 11.1.2002.
According to county property records, this structure was built in 1920, when Hazel Street was briefly known as an extension of Pearl Street (and prior to that, as Cobb Avenue).
Originally one of several East End rental properties of the Horner family (Durham native and Trinity College/UNC alum W.E. Horner was a state politician and longtime publisher of the Sanford Herald). City directories reflect duplex occupancy from 1956, although a 1937 Sanborn Fire Insurance map clearly shows the property split into two residences. A number of renters and their families called 1201 Hazel home before it was ultimately demolished in 2016. A new single-family dwelling (below) was built in its place in 2017.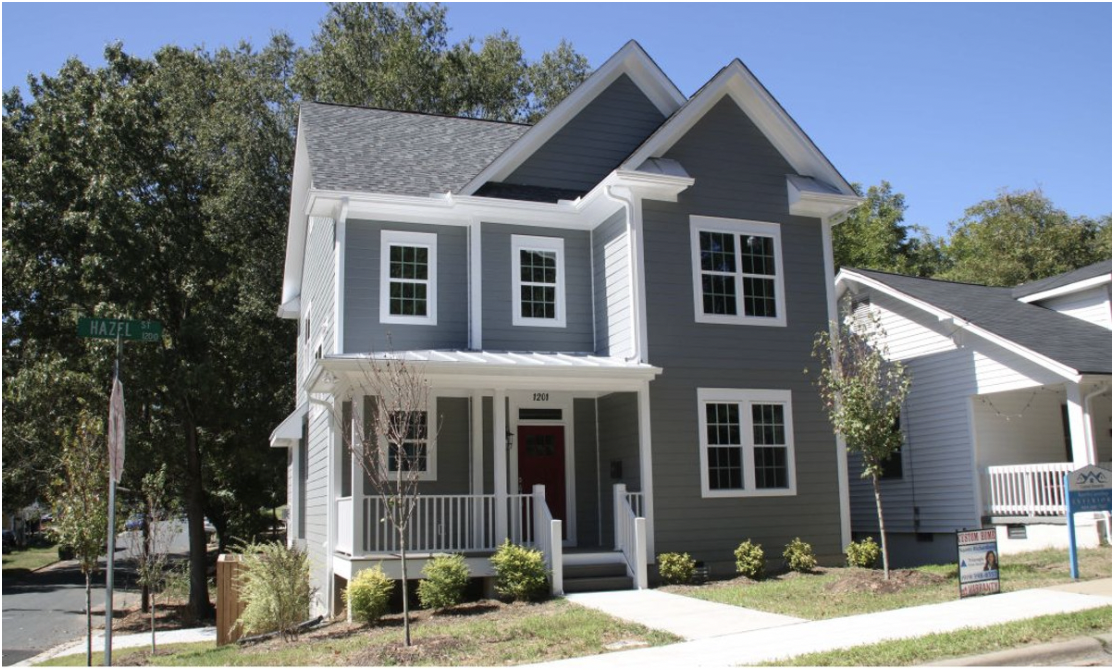 Durham County Department of Tax Administration, 9.27.2017.