35.975158451044, -78.906710851939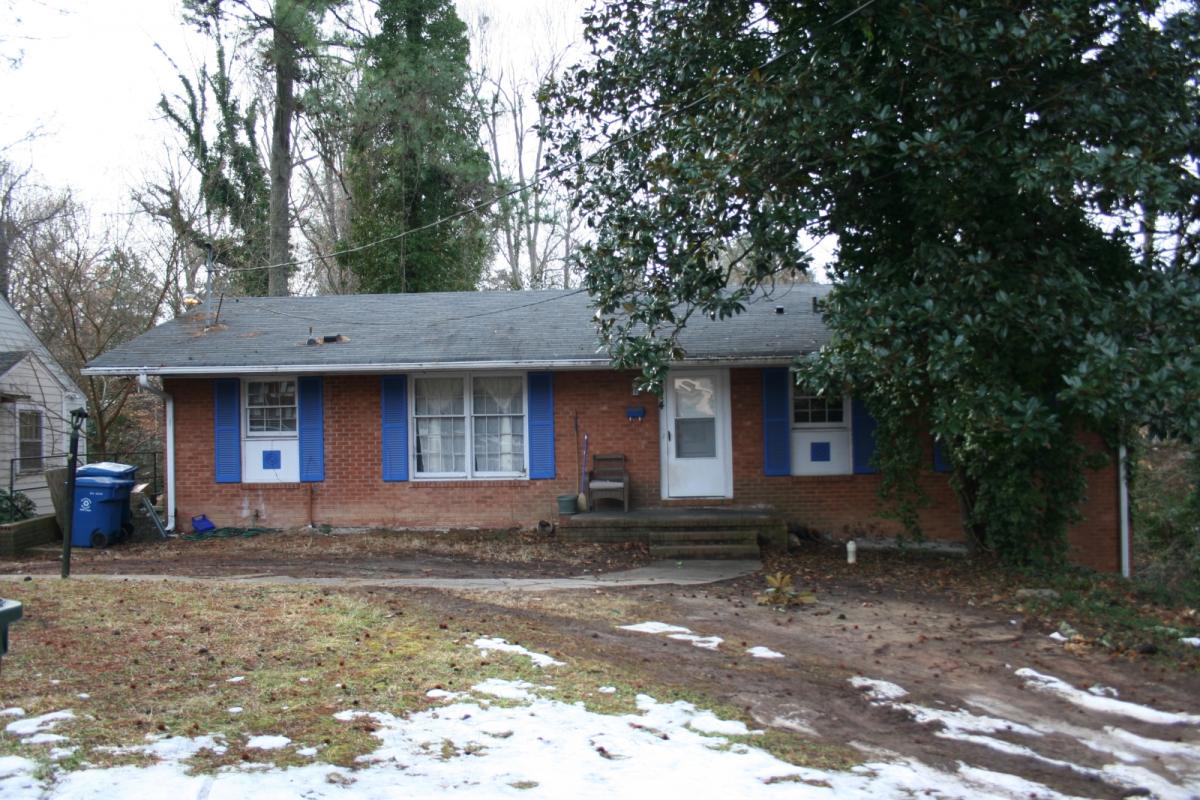 Photograph taken by Heather Slane, National Historic Register Submission, January 2018
Simple in form and detail, this one-story, side-gabled Ranch house is five bays wide and double-pile. It has a brick veneer, deep eaves, and eight-over-eight wood-sash windows on the side elevations. Windows on the façade are either eight-over-twelve windows or shorter six-over-six windows with paneled aprons below. Centered on the façade is a solid wood door with molding applied to create three faux panels. The door is accessed by an uncovered brick stoop. There is a second entrance on the left (east) elevation and the site slopes to the rear to reveal a basement level. County tax records date the house to 1964. Dr. James Brewer, a professor at North Carolina College (later North Carolina Central University), along with his wife, Zadya C. Brewer, were the earliest occupants.  They were the parents to two daughters.
The children of the Brewers were high school students when they moved into the area.  Except for their time at Hillside High School, there was not a lot of interaction with the neighbors and community.  Most of their peers had lived in the community most of their lives.
Dr. Brewer was a Professor of History at North Carolina Central University and Duke University.  When the family moved, he was a Professor of History at State University of New York.  In 1970, he won the Mayflower Cup for outstanding contributions to black history.  Dr. Brewer died on March 10, 1974 in New York.
Mutual Savings and Loan sold the property to the Brewers in 1964 and Greenberg Construction Company built the house. 
The sales history is not clear through deed and real property records.  They show that Samuel Roberti and his wife, Vivian, sold the house to Joyland Foundation, which was set up by Greater Joy Baptist Church on January 1, 1999.  On June 1, 2005, Marcus Becton bought the house and on November 28, 2006, sold it to Equity Incentives LLC.  On August 28, 2018, Clifford A. Stewart, Jr. purchased  home.  Since its initial purchase by the Brewer family, the house has been rental property with several tenants.