Orange St. was, as the name implies, once a street - with older commercial structures along the western side of the street.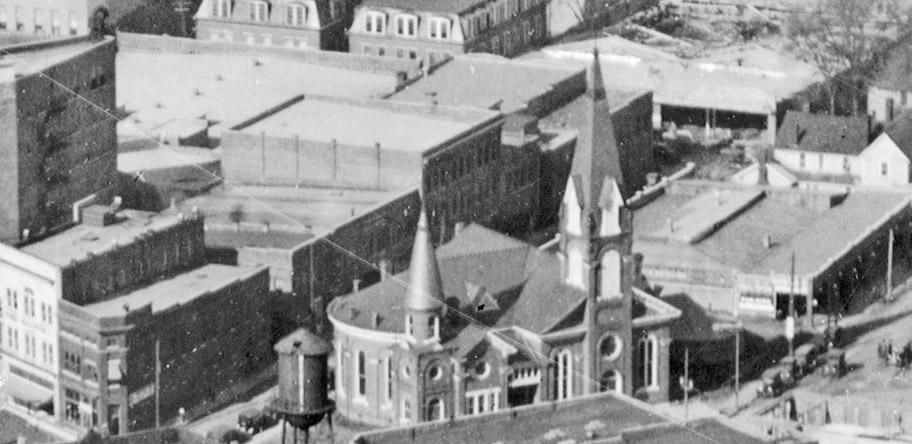 Above, a fuzzy view of the western facades of Orange St. - behind First Baptist Church, 1924.

Below, the view from December 1963, looking northwest on Orange St. Only a portion of 111-113-115 is visible on the left, but the Markham Jones Company building (119-123) is fully shown. Incidentally, notice that the flag is at half-mast after Kennedy's assassination.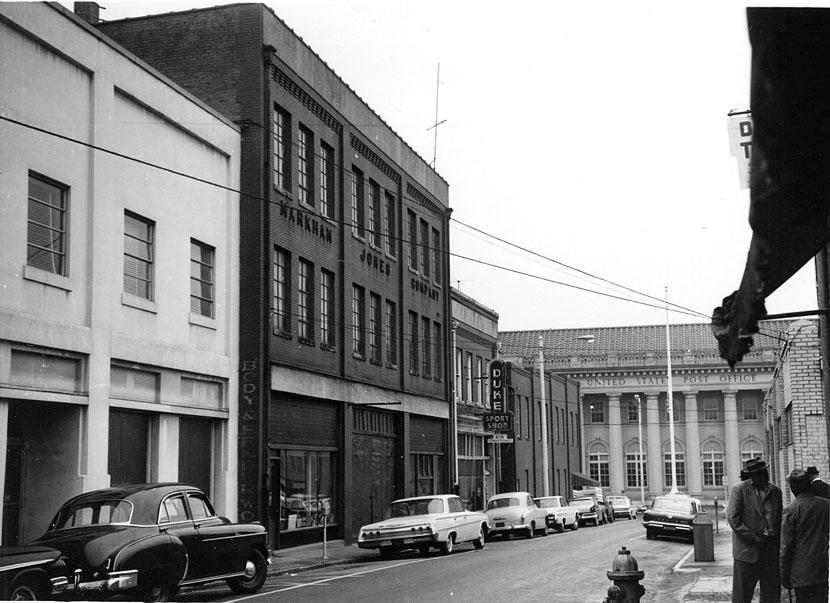 Below, another view looking west from Rigsbee, though a parking lot. Only the northern portion of 111-113-115 is again visible.

In the mid-1960s, the building was home to Croft Business School.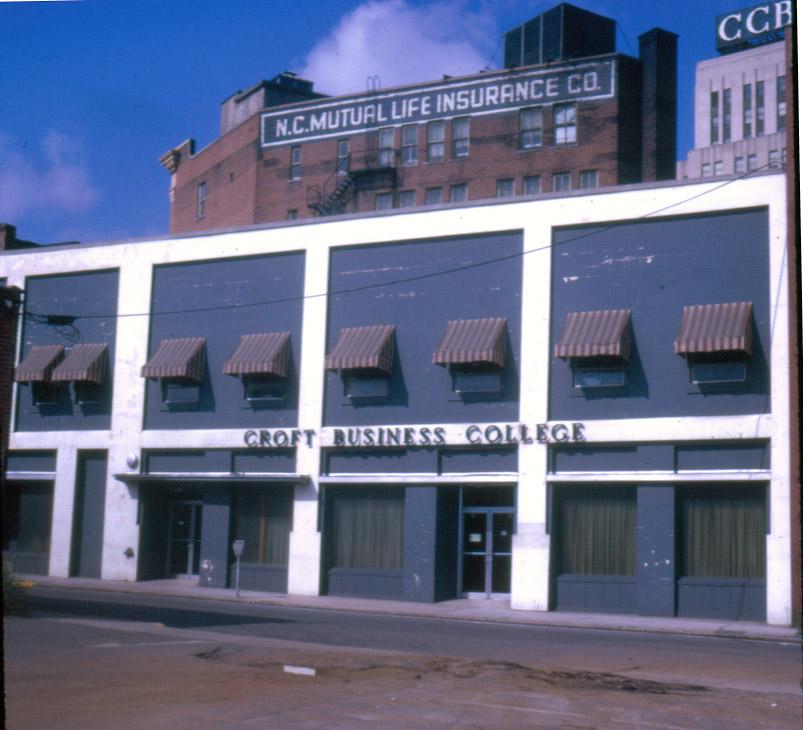 Sometime in the early 1970s, modernization struck Orange St. in a big way. 111-115 recived a pretty nasty facade.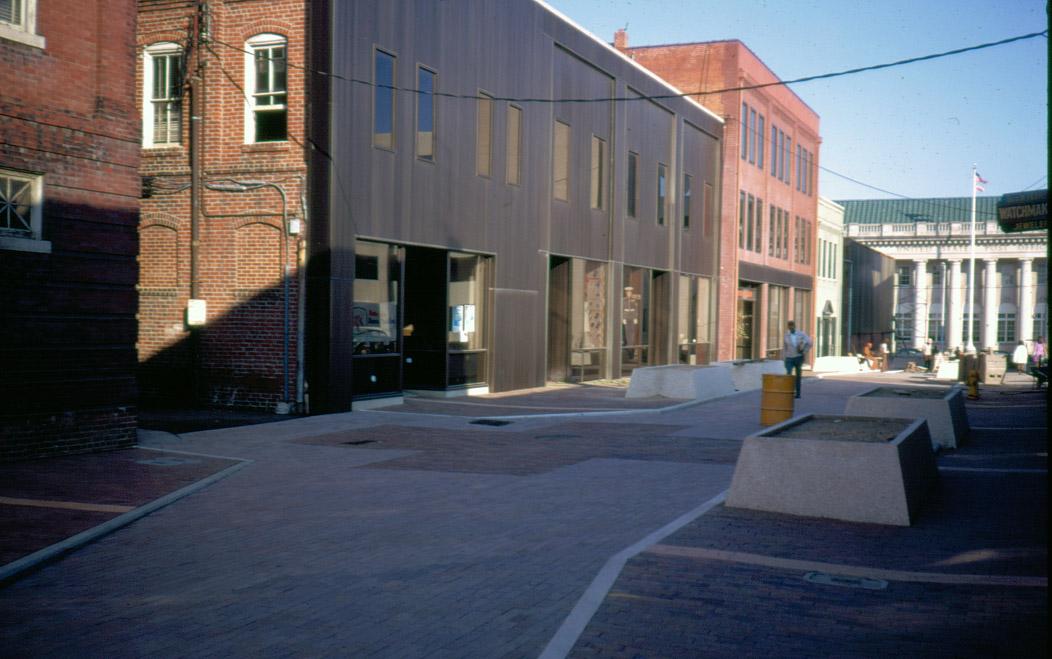 Ugh. Brown, brown, brown. Circa 1970.
Sometime much later, 111 Orange came under new ownership and was allowed to again breathe, and was restored to something between the modern facade of the 1950s and the original facade.



111 Orange - nicely restored.
113-115, however, remains smothered as of 2013. It's owned by the Hanna family, who are sitting on their property without an eye towards improving or beautifying downtown Durham. They could hang carpets on the facade- it would be an improvement.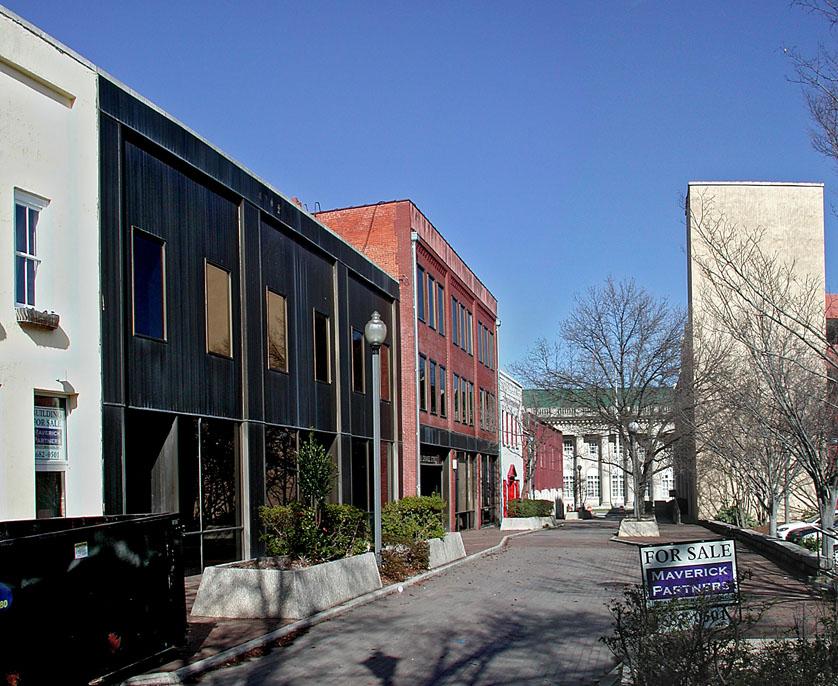 Overall, Orange St. would do well with elimination of the big planters - similar to the ones just removed from Main St. - and a return to a normal streetscape.
111 Orange became home to Scratch Bakery in 2010, which has been a huge hit. The potential of Orange Street begins to show a bit.