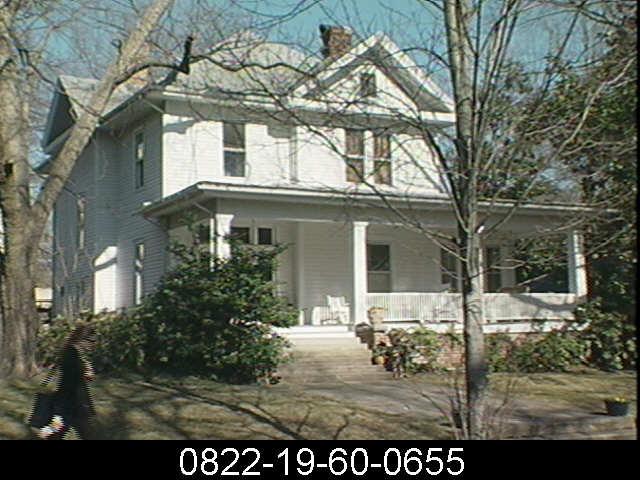 1999 (DC tax office)
Two-story, three-bay, frame Neo-colonial house built c. 1915 with pyramidal roof and pedimented projecting bay. Spacious full-facade front porch supported by square posts and pilasters.
1925 resident: Charles H Livengood, district manager, Liggett and Myers. Late 20th century / early 21st century home to Richard and Jacqueline Morgan, owners of Morgan Imports.