108-110 South Church St. was the Savoy Hotel, later the Royall Hotel, later the Durham Hotel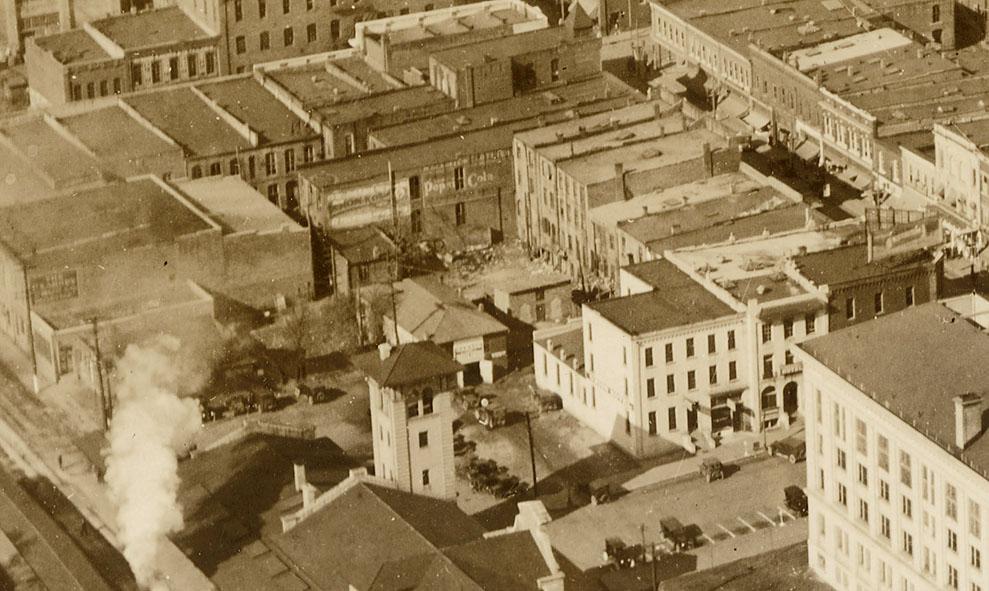 There were two buildings on the west side of South Church St. 108-110 S. Church St. is to the left, with the single story portion at the rear. 
In 1923, Rex Dry Cleaning was located at 108, and Butler's Auto Service Station was located at 110
In 1934: Vacant
In 1942, the buildings are listed as "Durham Hotel No. 2," with Ethel Meacham listed as well at the address. (106 S. Church is listed as Durham Hotel No. 1.)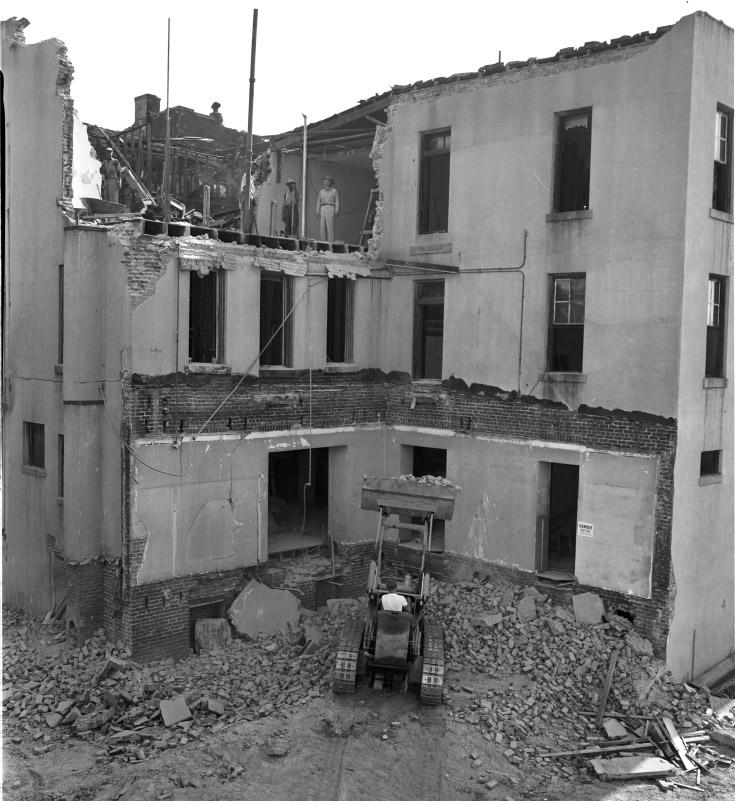 09.17.58

The South Church St. buildings were torn down in 1958.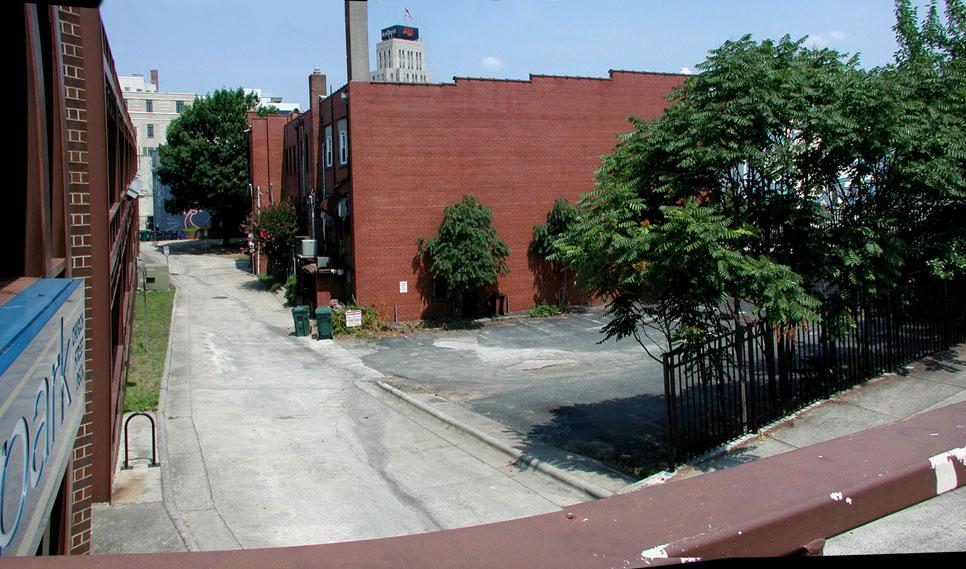 100 S. Church St., 2007