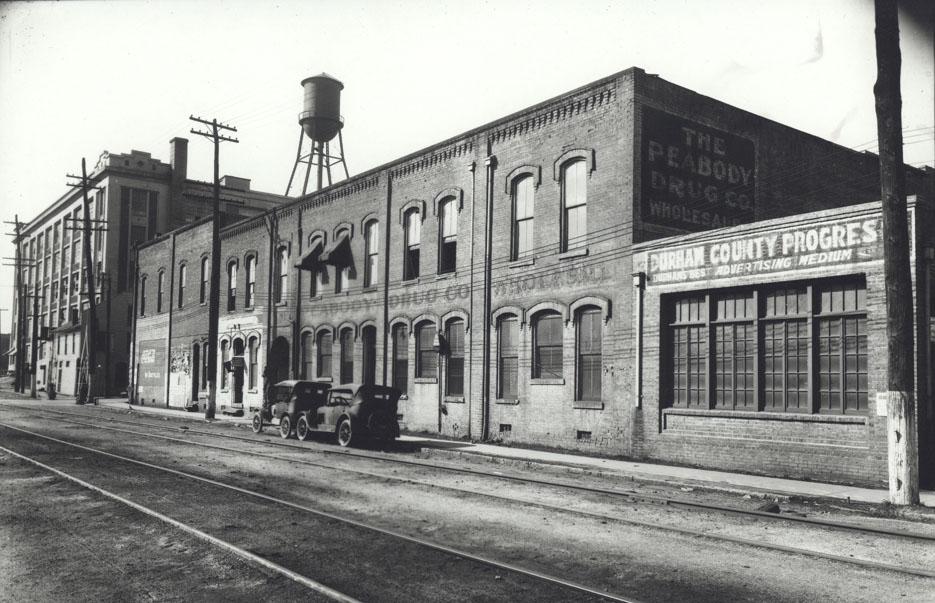 (Courtesy Duke Archives)

The warehouse buildings along the 100 block of East Peabody Street (now Ramseur) were the warehouses for the Peabody Drug Company. A smaller building immediately to the east of the warehouse buildings appears to say "Durham County Progress". I'm not sure if this was a newspaper building or not. This view is looking northwest from the tracks, with S. Mangum St. and the Durham Silk Hosiery Mills in the background.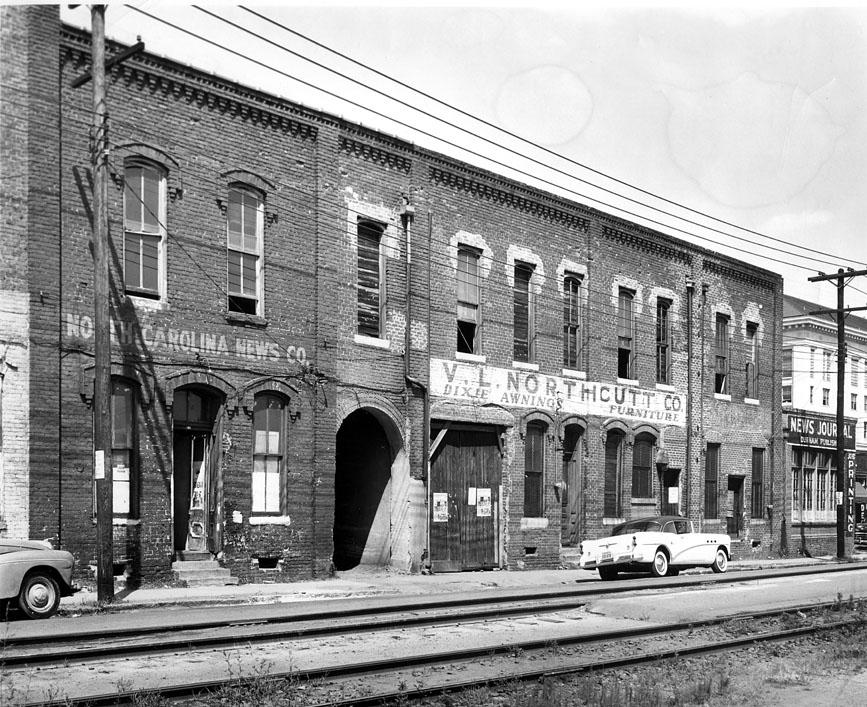 (Courtesy Duke Archives)

Above, another view of the Peabody Drug Company building in the 1950s, looking northeast, which has become the North Carolina News Company and Dixie Awnings. The small building to the east says "News-Journal" - evidently a publisher/printer.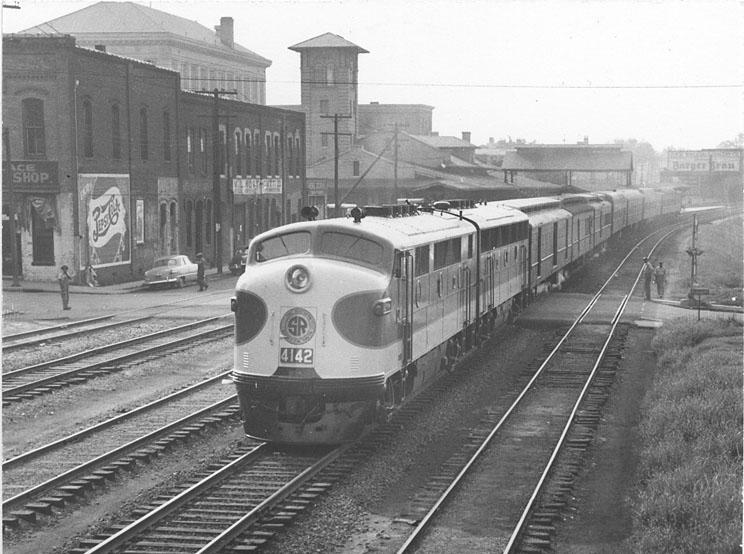 A view of the 100 block of East Peabody from the tracks, looking northeast, 1950s.
(Courtesy Durham County Library)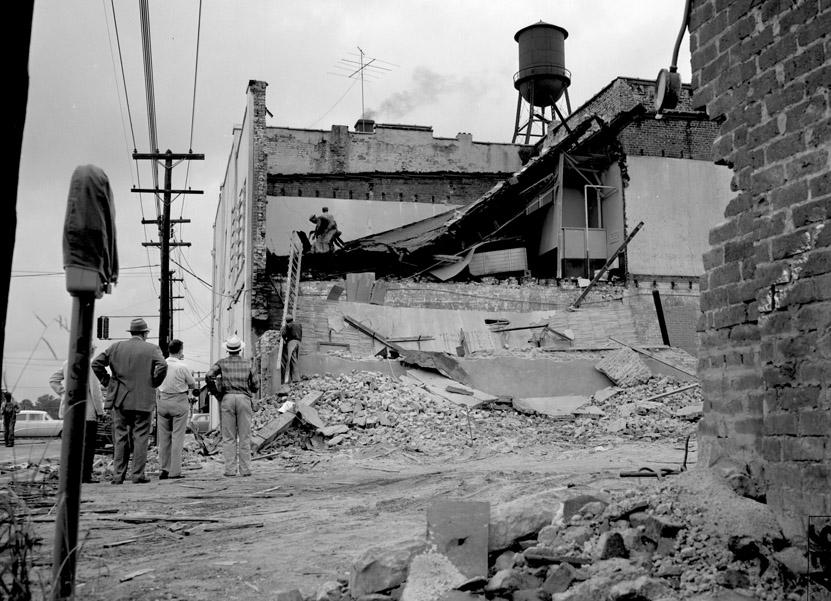 04.16.57: A portion of these buildings collapsed in 1957 - it's not clear to me whether or not they were rebuilt.
(Courtesy Herald-Sun)

These buildings were taken by Urban Renewal in the late 1960s and demolished. The Church St. parking deck and the widened Peabody (renamed Ramseur) were built in their place.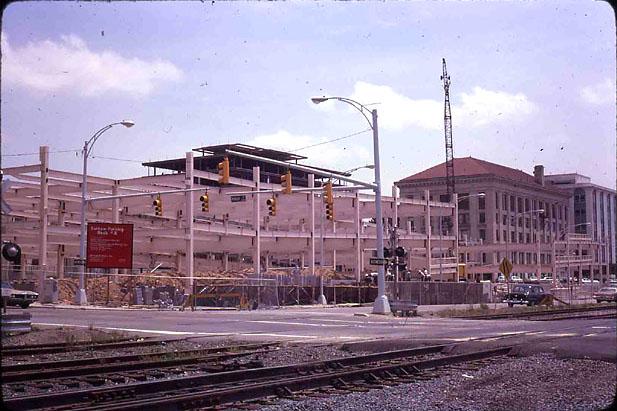 Under construction, 1978.
(Courtesy Durham County Library)

And it retains that same unmitigated charm that it had 20 years ago.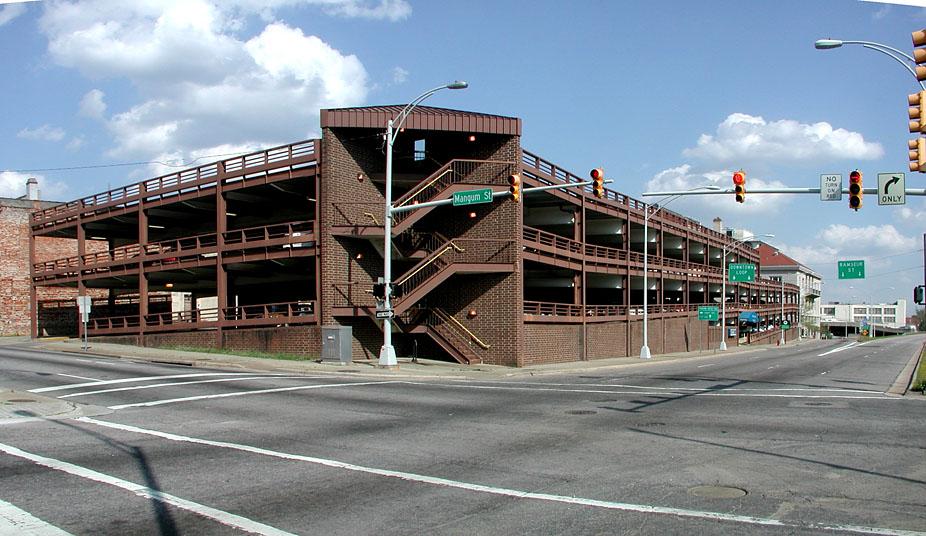 Looking northeast from Mangum and Ramseur, 2007.