35.97508898484, -78.907284837475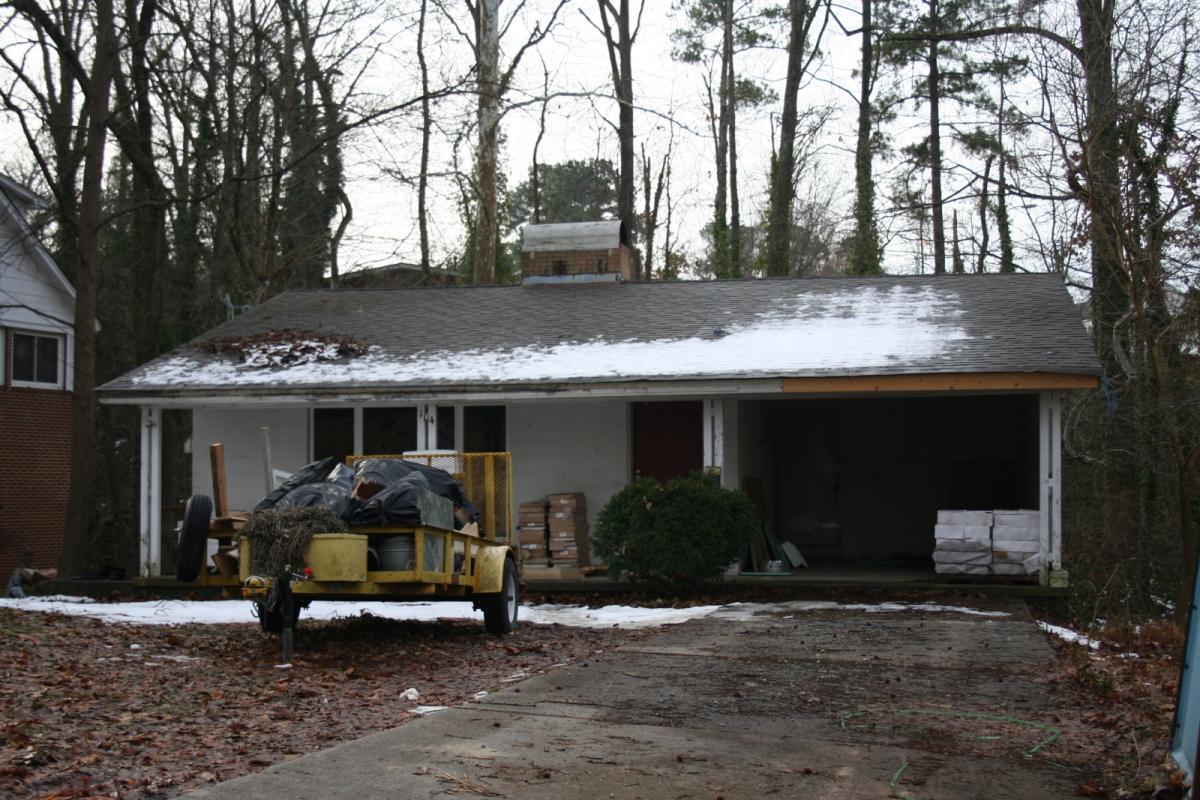 Photograph taken by Heather Slane, National Historic Register Submission, January 2018
Currently under renovation, this one-story, side-gabled, Ranch house is of concrete block construction and retains exposed concrete block on the exterior. The house is three bays wide and double-pile with vinyl slider windows throughout, plain weatherboards and louvered vents in the gables, and an interior brick chimney. An inset carport on the right (west) end of the façade has a decorative concrete block screen on its right elevation. A solid wood door on the center of the façade is sheltered by a full-width, engaged, shed-roofed porch supported by paired square posts. To the left (east) of the entrance is a vinyl picture window flanked by casement windows. The site slopes to the rear to reveal a basement level. County tax records date the house to 1966. The house was occupied by Dr. Younge, a physical education professor, and his wife, Eugenia Younge, an English professor, both at North Carolina College (later North Carolina Central University).
Dr. Younge was the tennis coach at North Carolina College (later North Carolina Central University) from 1949 through 1975.  Under his leadership, the tennis temas won many championship titles.  He was named Coach of the Year in 1959, 1970, 1971 and 1975.  He served as Director of Athletics from 1949 until 1975 and was also Chairman of the Physical Education Department from 1967 to 1968. The James W. Younge Tennis Courts were named in his honor at North Carolina Central University.
In 1982 through 1983, Dr. Younge served as interim president of Livingstone College in Salisbury, North Carolina.
Deed records show that North Carolina Mutual Life Insuance Company sold this lot to William P. Younge and his wife, Eugenia, on March 25, 1946 and they built their home and lived there beginning in 1966.  Mrs. Younge died on January 1, 1978.  William P. Younge and his wife, Kimberly Russo, sold the property to Property Czars LLC on February 3, 2017.  On August 11, 2017, Property Czars sold the property to Steel Bull Investment LLC.  After extensive interior renovations, the house was put on the market in 2019.  After a year of being on the market for sale, the house was rented in 2020.
Dr. James W. Younge NCCU Staff and Faculty Alex M. Rivera Athletics Hall of Fame, 1984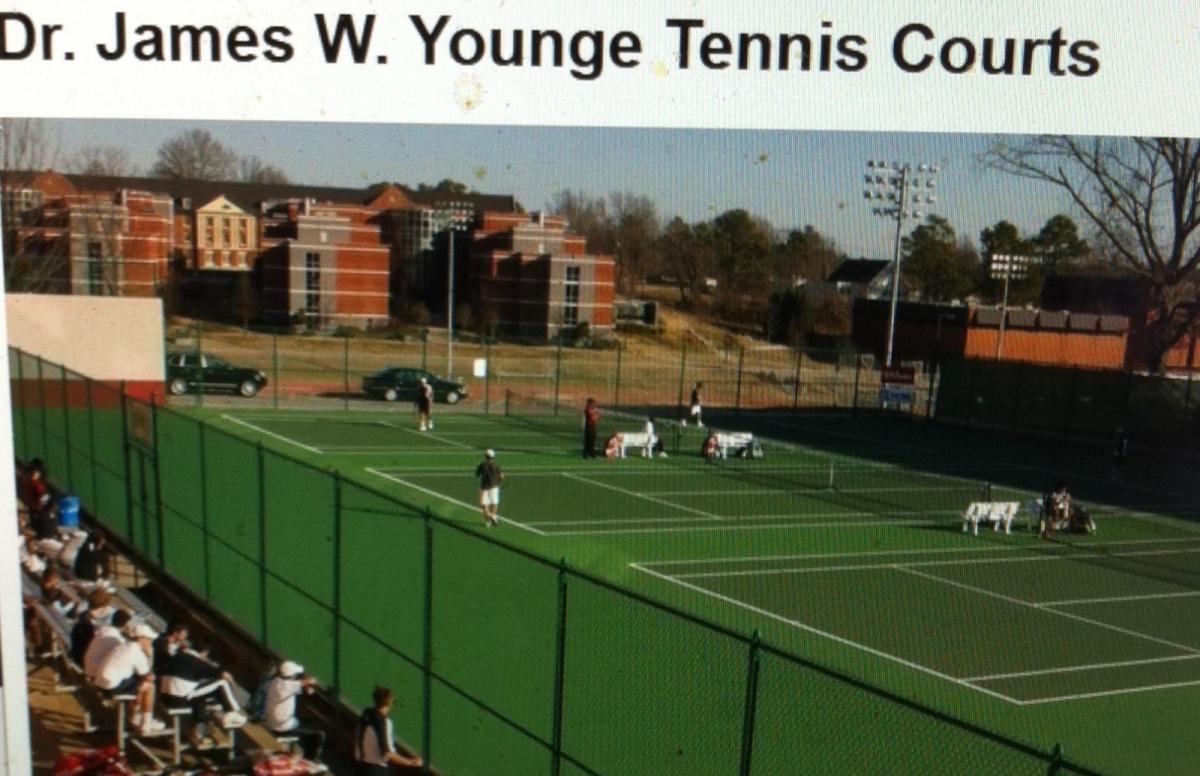 Photograph taken by the North Carolina Central University Athletics Department