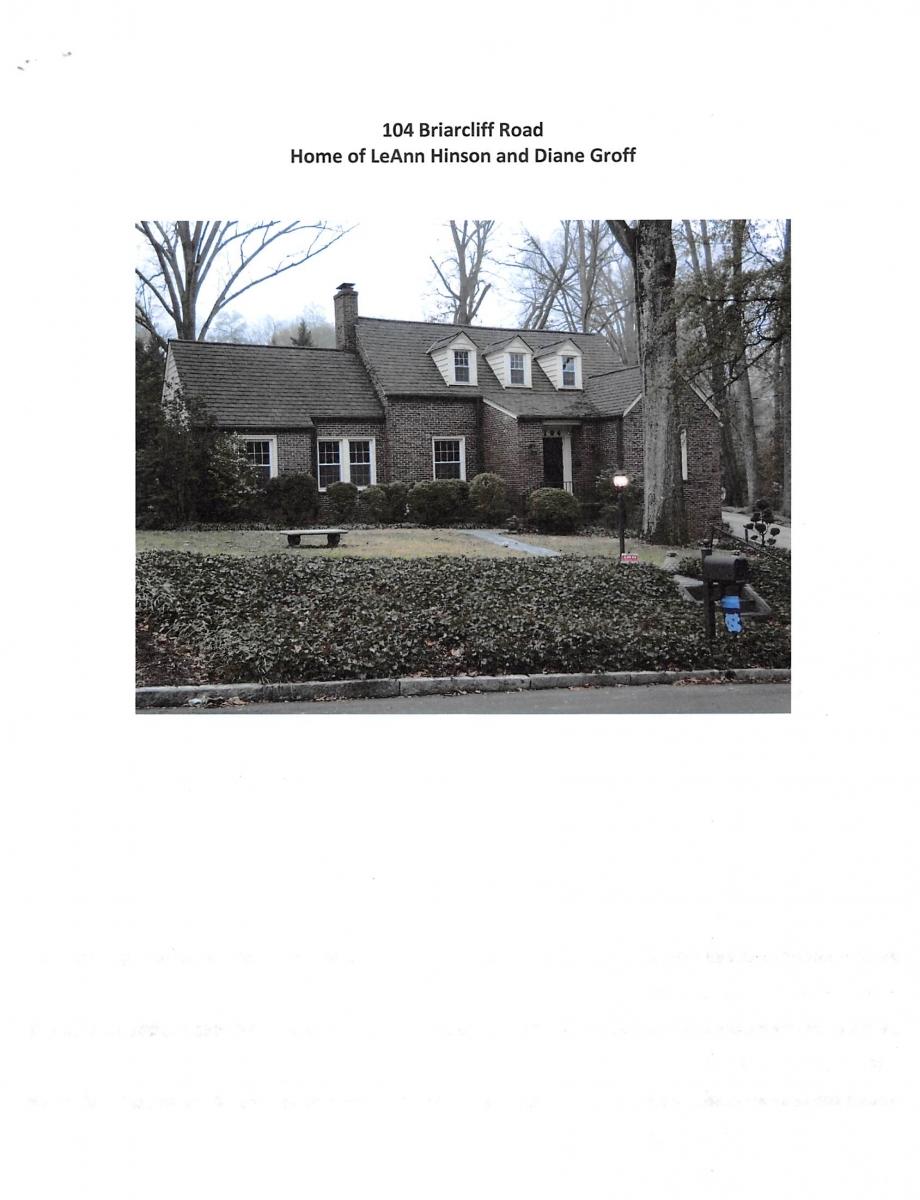 This home has applied for and received a historical plaque from Preservation Durham. The following information derives from the plaque application.
This is home is a 1.5 -story side-gable Colonial Revival-style house of clinker brick, with a recessed door with a wide pedimented surround, 8-over-8 and 6-over-6 sash windows, and 3 gabled dormers, Other features are a one-story gabled front wing and an exterior end chimney.The attached rear carport is an addition. J. Gerald Pleasants, a foreman at Liggett & Myers Tobacco Co., was the owner-occupant in 1940. The pleasants owned the property from 1937-1970.
Other occupants:
1970-2000 Kenneth Masten Turner and wife Genelle H. Turner.
2000-2004 Brandon D. and Terry L. Hart
2004-? Melissa L. Hinson and Diane G. Groff