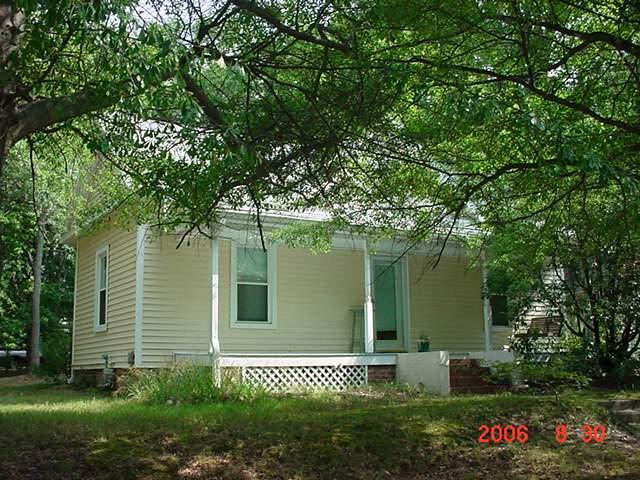 (Durham County tax office)

(Below in italics is from the National Register listing; not verified for accuracy by this author.)
One-story tri-gable house with a hipped porch and a rear ell. The house has been remodeled by the installation of vinyl siding and trim, replacement door, replacement vinyl sash windows, and replacement porch posts. It has become noncontributing due to these alterations. Claude D. Brooks, tobacco worker, was the occupant in 1935.
Silly to have this house be non-contributing, when the 20 year-younger house with noted replacement vinyl windows next door is contributing. If the area was filled with houses like these, I'd agree, but it's a significant house in conveying the early rural character of this area.