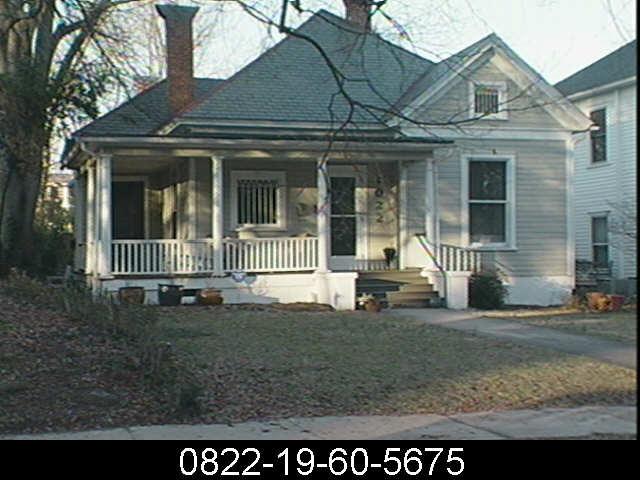 (Durham County tax office)

(Below in italics is from the National Register listing; not verified for accuracy by this author.)
Charming, refurbished, one-story frame house with a pyramidal roof and shallow hipped and gabled wings appears to date from the early 20th-century and thus is one of the first houses on Minerva Ave. In addition to its overall form, features indicating its relatively early age include the decorative window to the left of the front door and the tall interior chimney with corbelled stacks.