In tours
This building does not appear in any tours yet.
Last updated
Wed, 06/06/2012 - 11:11am by gary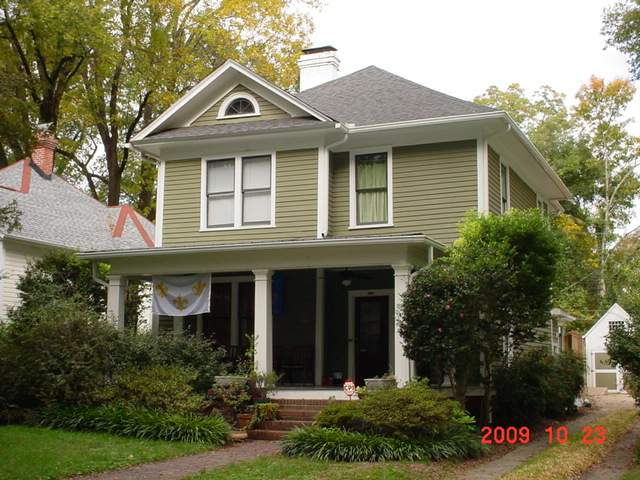 Two-story frame Neo-colonial house with projecting bay on main elevation lighlighted by lunette in pedimented gable. Pyramidal roof pierced by interior chimney with corbelled cap. Full-facade porch supported by square posts and pilasters. Entrance bay retains original single-pane sidelight atop recessed rrolded panels. Known for long-time owner Dewey Mims.
Home to Augustus B. Elkins and his wife Curley K. Elkins (owners of the Elkins Motor Company,) James P. Elkins (auto mech,) Joseph B. Elkins (auto mech,) and Rebecca R. Elkins (student,) in 1935. (1935 city directory.)