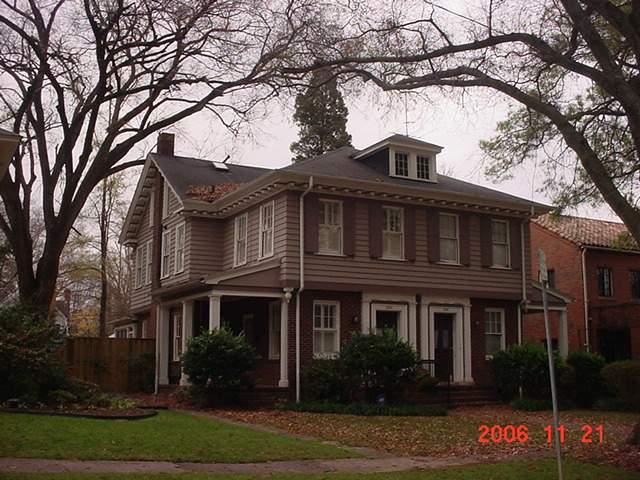 (Durham County tax office)

(Below in italics is from the National Register listing; not verified for accuracy by this author.)
Two-story Foursquare, brick-veneered, the first story with wooden clapboards on the slightly overlapping second story.    The overhang is accented by pear-shaped drop pendants. Colonial Revival style accents include robust cornice modillions, fluted pilaster entrance surrounds, and fluted box posts supporting attached open side porch.