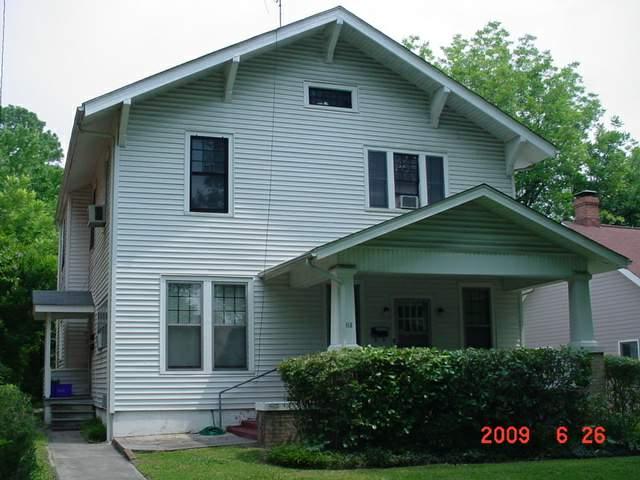 (Durham County tax office)

(Below in italics is from the National Register listing; not verified for accuracy by this author.)
Boxy two-story gable-front boxy frame house. One-story offset gable-front porch supported by tapered wooden posts on brick plinths joined by slender square balusters; porch gable accented by shingles. Decorative triangular brackets support eaves of the nain block. Constructed 1921 for Luther C. Oldham, a travelling salesman for the Virginia-Carolina Chemical Company.