1012 GLORIA AVENUE
Built in
1910
/ Modified in
1975
In tours
This building does not appear in any tours yet.
Last updated
Wed, 08/21/2013 - 12:10pm by gary
Comments
Built in
1910
/ Modified in
1975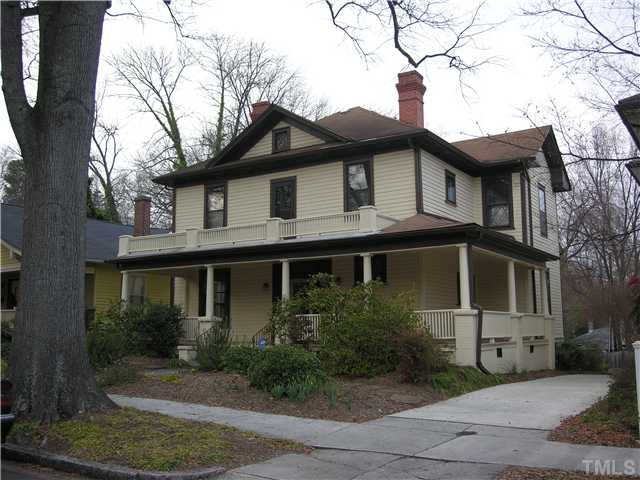 2012 (Triangle MLS)
(Below in italics is from the 1984 National Register listing; not verified for accuracy by this author.)
Two-story frame Foursquare constructed c. 1910 for Louis A. Marshall who ran a car rental business, known as an "auto livery" [at Five Points.] Colonial Revival elements include Tuscan porch columns, plain frieze and cornerboards. Other distinguishing elements include a striking trabeated entrance surround with decoratively incised glass and very tall interior and chimneys with richly corbelled caps. An unusual feature of the west chimney is its exposed face on the north elevation. Interior modernized 1975.