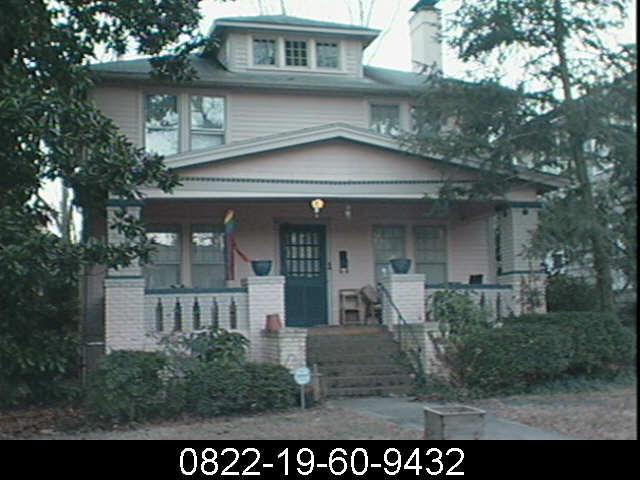 (Durham County tax office)

(Below in italics is from the National Register listing; not verified for accuracy by this author.)
Two-story frame, pyramidal-roofed Foursquare with modest classical detailing of dentils in the attached gable-front bungaloid porch supported by square corbelled brick posts; corbelled brick porch balusters. Constructed c. 1924 for C.P. Strickland, secretary of the Cary Lumber Company.    The pine floors are said to have been cut from timber in the Fairntosh Plantation in northern Durham County.