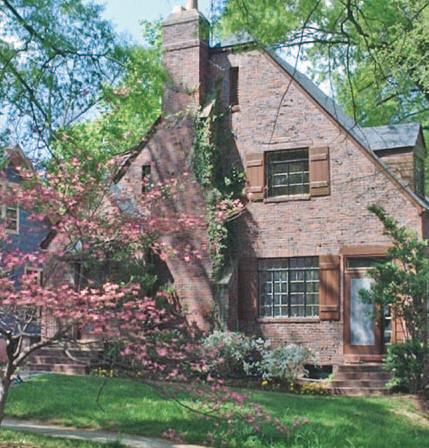 Constructed in 1938 for Jacob Freedman, his wife Mary and their 3 children, this one-and-one-half-story brick house is one of the few Tudor Revival style houses built in Trinity Park. Its salient features include a clipped-gable roofline, large exterior chimney with multiple shoulders on the main facade, and decorative stonework around the pointed arched front door . (CD)
Freedman was manager of D. Freedman Company, a clothing store located at 341 West Main St. , along with other members of his family.
Per Triangle Modernist Houses:
Sold in 2006 to David and Sarah Nevill. Sold in July 2010 to the GRSW Stewart Real Estate Trust. Sold in October 2010 to Carol Dianne Martin.