1005 NORTH BUCHANAN BLVD.
In tours
This building does not appear in any tours yet.
Last updated
Tue, 07/17/2012 - 10:39pm by gary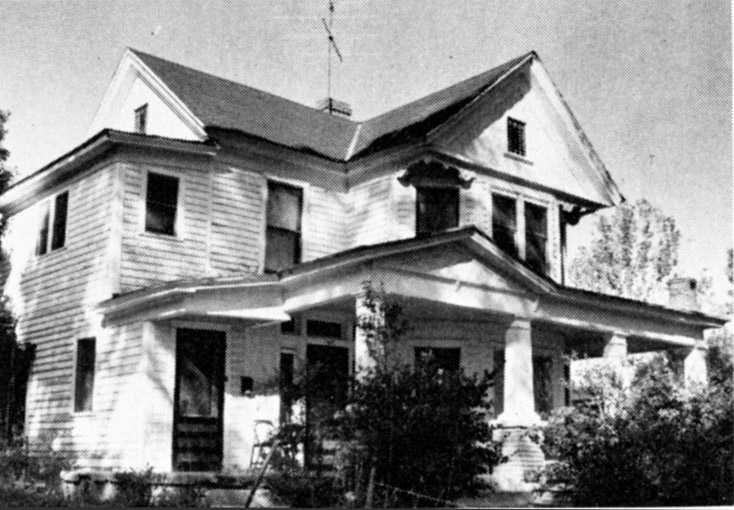 1005 North Buchanan, 1980 The property at 1005 North Buchanan appears to have been part of the Durham Consolidated Land and Improvement Company subdivision of land north of Markham Ave. However, the house appears older and larger than most of the houses around it; curiously, it doesn't appear to be present on the 1913 Sanborn maps, although it appears older than that. Researching the house is difficult, but I wonder if it was moved to this location, or if it was a main house on a larger estate, retained in the subdivision. It is currently a Bob Schmitz rental house.
Per the Trinity Park NR expansion nomination (not verified for accuracy) in italics, 2004:
Samuel Brockwell House. Queen Anne-style 2-story gable-and-wing plan house with a central chinmey, weatherboard, and 1/1 sash windows. The 2-story front bay has scrollwork brackets with star motifs outlining the undercut eaves. The front gable of the wing and ofthe porch has patterned metal sheathing. The porch has replacement Craftsman posts. This is now a duplex. Samuel B. Brockwell, owner of Brockwell Operating Co., was owner-occupant in the 1930s. [1930, 1940 CDs]
Garage. Ca. 1940. Open shed-roof garage with plain siding.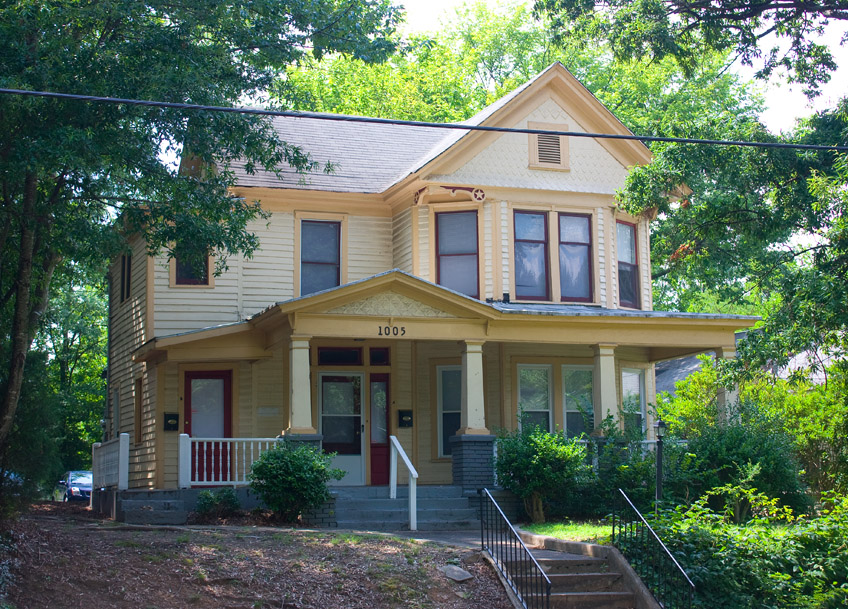 1005 North Buchanan Blvd., 07.20.10