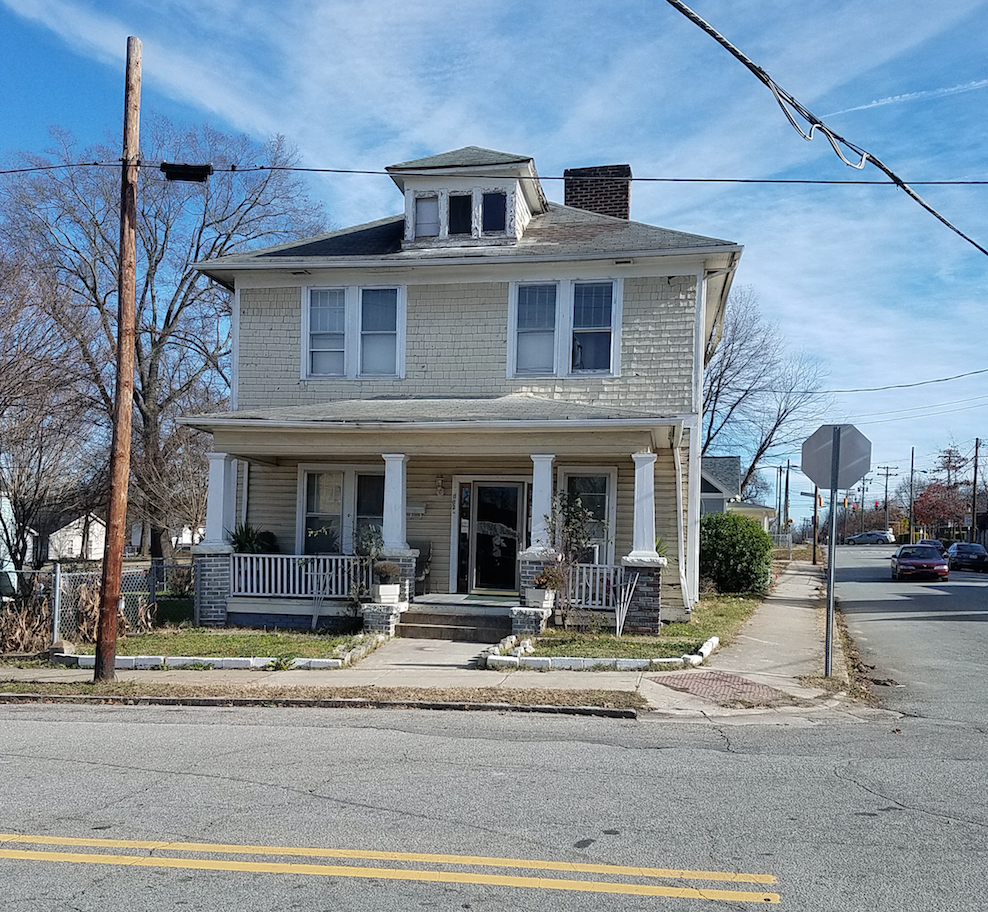 (12.18.2018 by N. Levy)
A short block from Old Five Points, this century-old house was described as "contributing to but not included" in the Cleveland Street historic district when it was created in the 1980s.  It lies just outside of this boundary as well as the adjacent Old North Durham historic district.  A photographer for the Historic American Buildings Survey captured the images below roughly three decades ago, before more recent renovation work.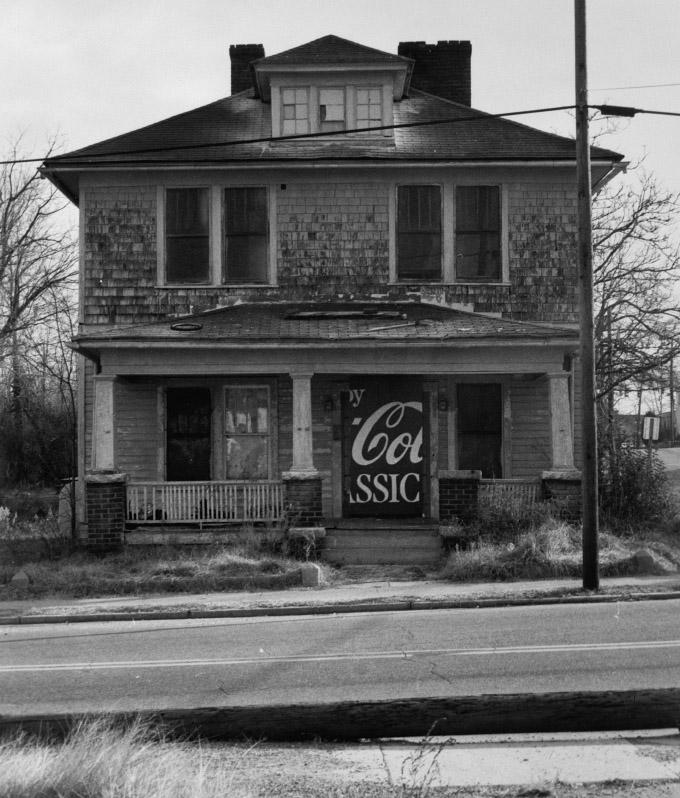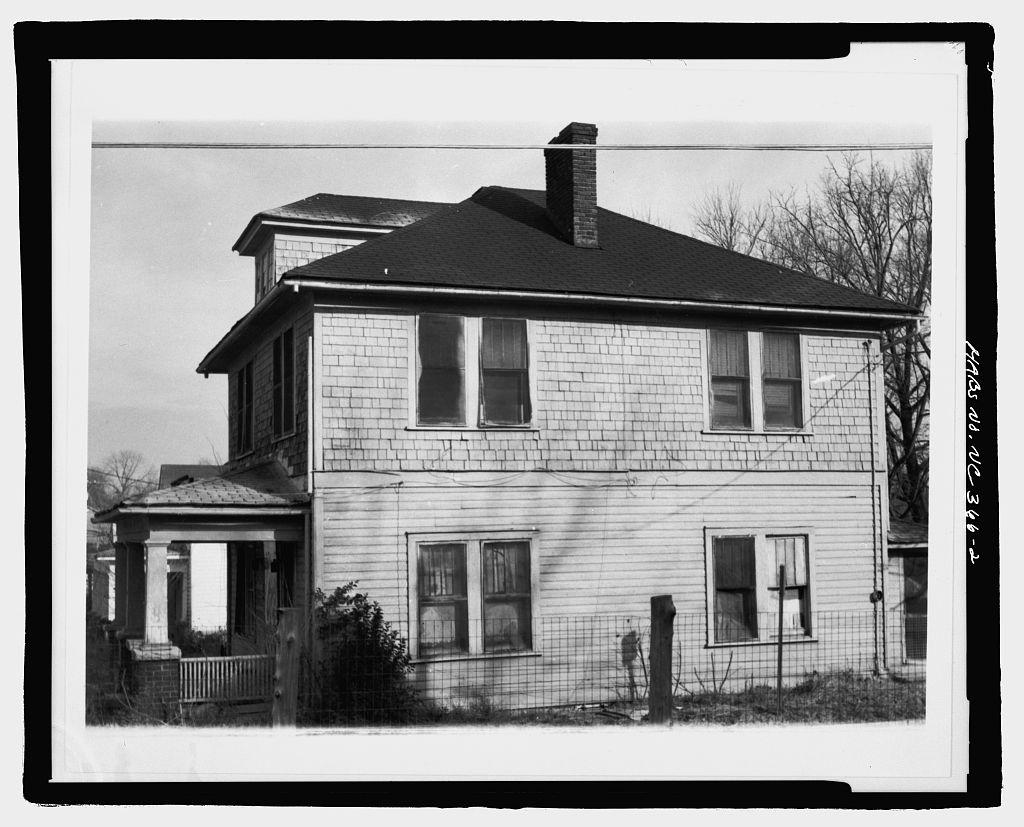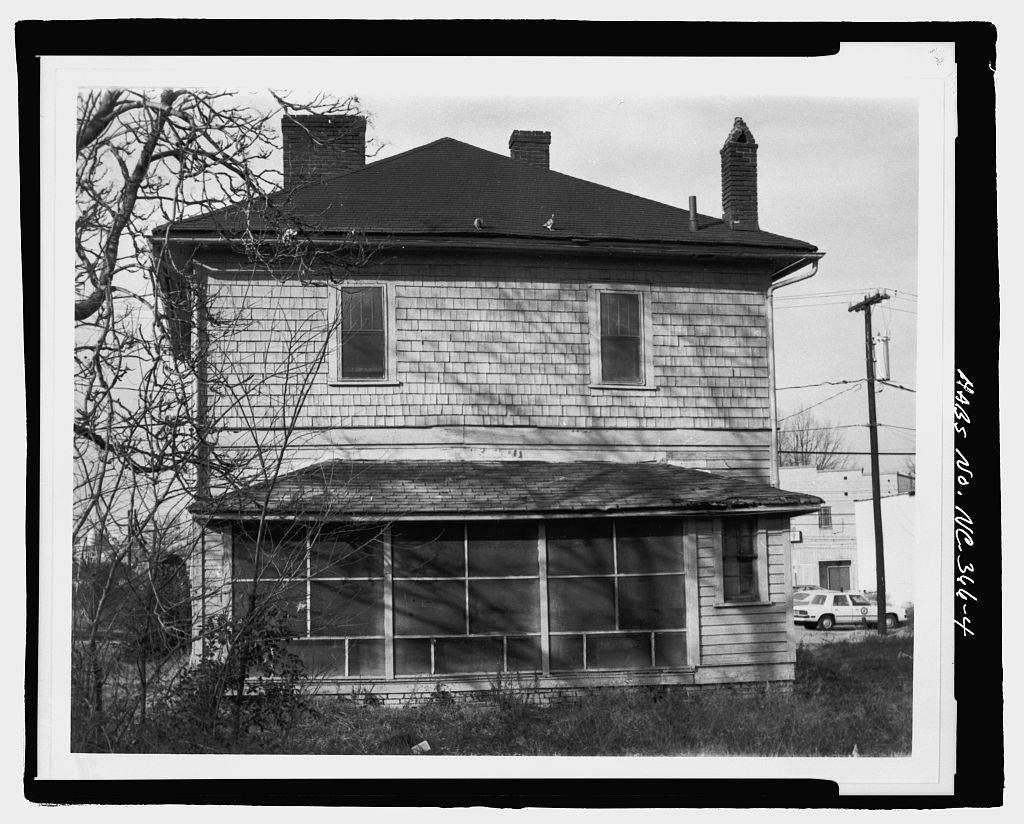 (01.23.1989, Courtesy of Library of Congress)
As described in the neighborhood inventory produced by Durham Tech's 1979-80 class of Historic Preservation Technology students:
1002 Cleveland is a two-story, four bay, hip roof structure with three bay central dormer and attached hip roof porc supported on brick piers and posts and two large interior brick chimneys. First story is of German siding set on brick foundation while entire second story is shingle covered.
----------
This building was the subject of a What's It Wednesday?! post on Open Durham's social media accounts (Facebook and Instagram), the week of December 26, 2018.  Follow us and stay tuned for more finds!