1402 HOLLOWAY / ROWLAND-GREGORY HOUSE / AGAPE SCHOOL
In tours
Last updated
Wed, 05/22/2019 - 10:49pm by gary
Location
35° 59' 38.5008" N, 78° 52' 35.5584" W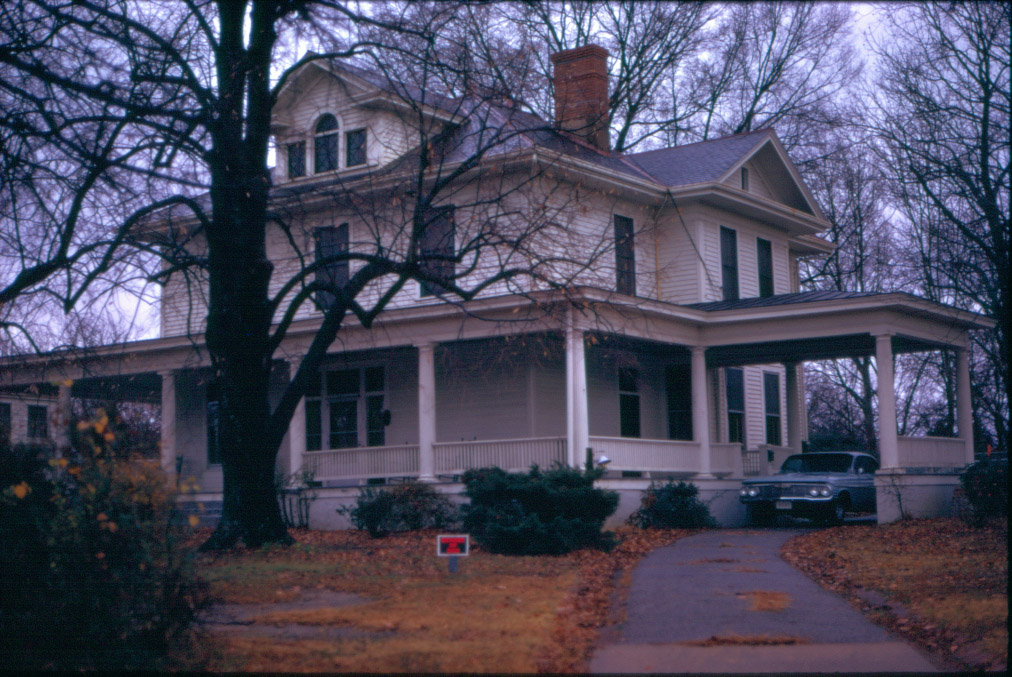 Rowland-Gregory House, late 1960s
(Courtesy Durham County Library)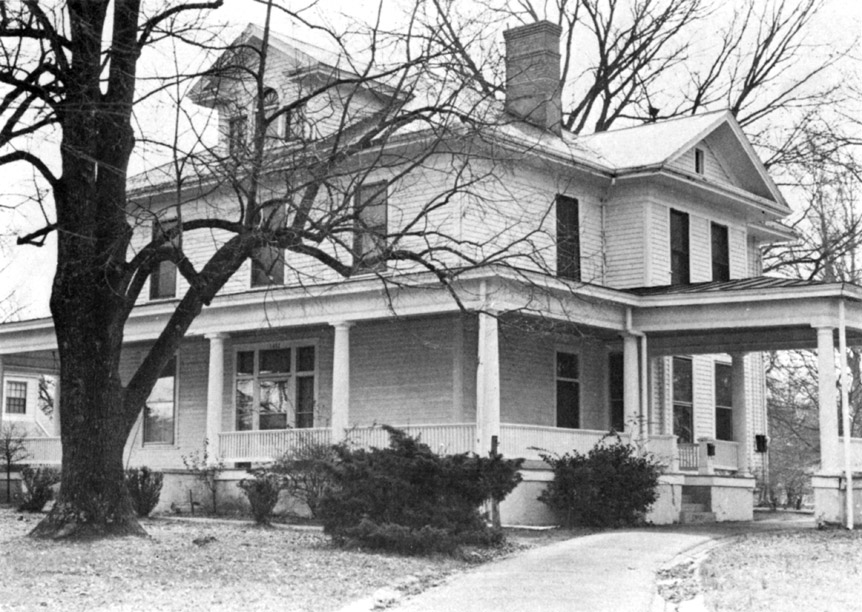 1402 Holloway, 1980
Below in italics per the Historic Inventory - not verified for accuracy by this author:
The principal stylistic elements of the two-story hip-roofed house consist of Doric columns supporting the wraparound porch and porte cochere, a Palladian window in the attic dormer on the main facade, and the pedimented gables of the shallow wings on the side elevations. Retaining its original tall chimneys and slate roof, the house is prominently situated on a very large corner lot and surrounded by mature hardwoods.
William B. Rowland, bookkeeper with Blackwell's Durham Tobacco Company, who lived here in 1912, probably had the house built. Mrs. Mary F. Rowland resided here in 1925. The Bonnie M. Gregory family, owners of the Rite-Way Laundry on Angier Ave., are listed here by 1930. They lived here for many years. [1912 CD; Roberts, Durham A &HI, 87]
The house has been remuddled a good bit since that time. It appears it came under ownership of the Agape School in 1986, so presumably the school did it. Such would seem confirmed by their recent Home Depot-esque garish remodel of the house at 1217 Holloway - otherwise known as the red-roof-you-can-see-from z=15 on Google Maps.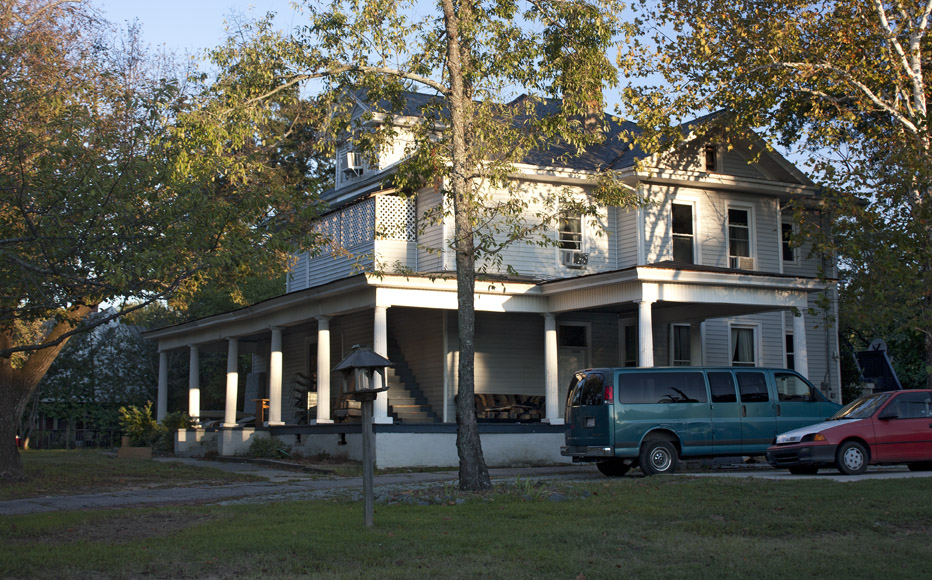 1402 Holloway, 10.02.10
UPDATE, May 2019: Amidst reports that Agape intends to demolish the Rowland-Gregory House, an evening news report on WRAL TV put the property in the spotlight along with another endangered National Register Historic District contributing structure - the Shepherd-Mebane House in Hope Valley (thought to be the oldest building standing in Durham)