Like Durham itself, our online community archive is constantly evolving.  While thousands of people continue to access OpenDurham.org directly and through web searches, a growing part of our audience is now on social media.  Committed to keeping this resource visible and accessible to the broadest possible swath of longtime neighbors, newcomers, visitors, and virtual explorers, we've relaunched accounts on popular social media platforms.
Follow Open Durham on Facebook and Instagram (@opendurhamnc) to stay updated on the latest content, new featured formats, Open Durham events, and upcoming changes to the main website itself.  Be sure to tag us if you find fascinating things in this huge historical atlas, share updates you make on Open Durham to our broader community, post or message us directly about what you like and what you'd like to see more of going forward!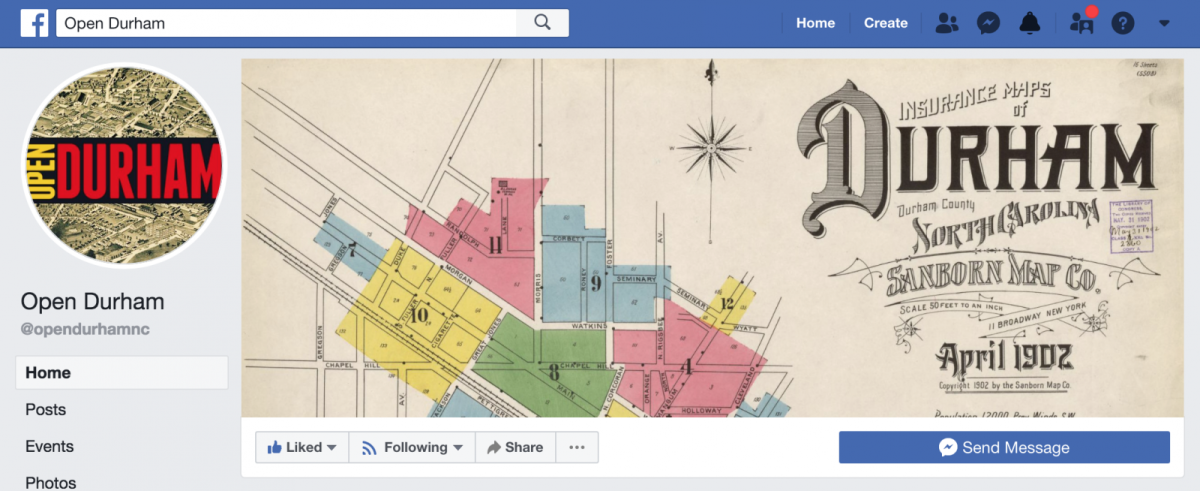 We've already launched one series in recent months called What's It Wednesday?! - helping you through that midweek hump day and testing your knowledge of Durham sites past and present.  Stay tuned and chime in via social media - you can also see details of where we've gone so far on the What's It Wednesday?! 'tour' page.  It's a revamped return to our own roots: a nod to the long-popular series of Mystery Photos shared by Open Durham's original editor to start discussions, spark debates, compile clues, and even identify previously undiscovered photographs of the Bull City. 
As always, we're pulling pieces of our shared past into the present and sharing them for ongoing use in our future!