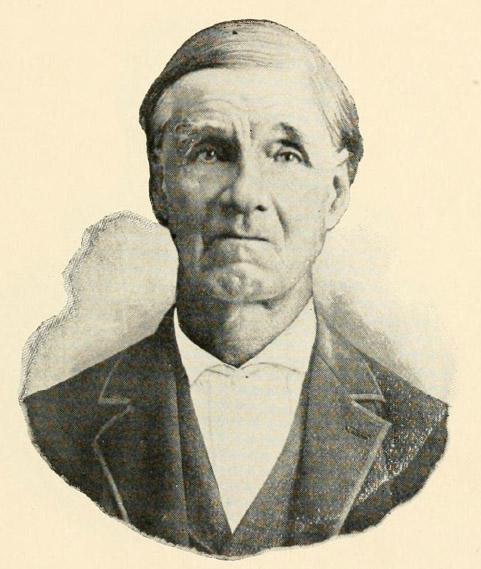 Born: 09.22.1824
Died:
From Hiram Paul's History of the Town of Durham (1884) - a source that often makes me ill to read:
Messrs. Durham, Angier and Mangum brothers, are the only surviving original settlers of Durham - the venerable Pratts, Redmonds and Vickers having passed away. Mr. William Mangum, the subject of this sketch, was born four miles from Durham, on the Fish Dam Road, then in the county of Orange, on the 22d of September, A. D. 1824. Received only ten months' schooling, but, being richly endowed by nature with a high order of intellectual faculties, aided by an indomitable and pertinacious energy, soon acquired a fair business education. , In those ten months was laid in a naturally perspicacious mind, the solid foundation, of future success. He is of that class of sterling worth, usually styled self-made men - light-houses along the shores of life, whose lives and characters never shine with an uncertain lustre, but are eminently worthy of emulation.
As an evidence of his sterling qualities, he assumed, when only fifteen years of age, having had the sad misfortune to lose his father by death, the responsibility of bringing the chief support and dependence of his affectionate and doting mother and six brothers and sisters. Though so young and inexperienced in the care of so weighty a charge, yet he faithfully and handsomely supported the family until he was 24 years of age, when other members of the family became old enough to share his work of love and devotion.
He was married in 1849 to Miss Elizabeth Proctor, of Orange county, moved to Durham in 1857, and erected a workshop at the intersection of Maugum street and the N. G. Railroad. This shop has since been moved to the north side of the railroad and is now occupied by Mr. Seaman. This was the first workshop ever erected in Durham, and is, consequently, one of the oldest buildings in the town. In 1867, he erected another workshop near the Trinity Methodist church, on the ground now occupied by the new Parrish Prize House, the land being a portion of the old Pratt estate. Was burned out, for the third time, in 1876, but immediately rebuilt a Blind and Sash Factory, grist and saw mills and a cotton gin on Green street, in rear of Banner Warehouse. From these works he is constantly turning out the very best qualities of work. Has been elected town commissioner for several terms, and while acting in that capacity was ever mindful of the best interest of the people. Furnished material from his own mill and built the first Methodist Church ever erected in Durham. The cost of building this church was $650, of which he donated $25, although not a member. He also built the first Baptist Church erected after Durham became a Station, taking as compensation the old Baptist structure, situated at the intersection of Mangum street and the railroad, afterwards converting said structure into a store and then a residence. Mr. Maugum is one of those affable and enterprising business men who, like such men as Blackwell, Carr, Angier and Duke, form the bone and sinew of Durham's greatness, and is loved and venerated by all, as one of the good old fathers of Durham.