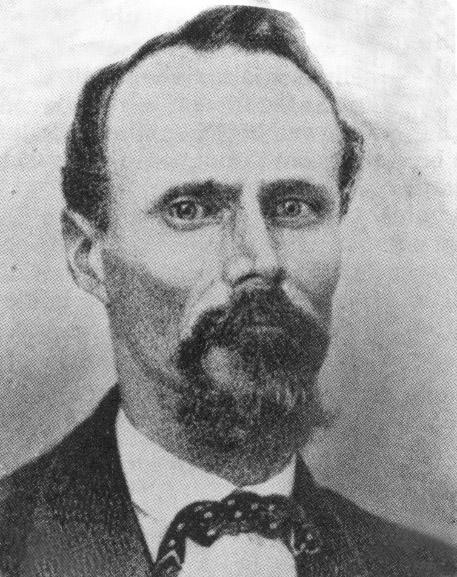 John Ruffin Green (1840-1869) grew up on a farm in rural Orange County and took up growing and selling tobacco in 1856. In 1862, he bought a tobacco "manufactory" at Durham's Station from Robert Morris and created a brand that proved popular among University of North Carolina students, who carried it with them when they left for service in the Civil War.

Near war's end, Union soliders raided Green's warehouse, leaving Green facing ruin. However, a stream of orders for his tobacco came into the Durham post office and station master after the troops went home, and his business boomed. With others rushing to capitalize on the popularity of Durham tobacco, Green named his brand "Genuine Durham Smoking Tobacco" and adopted a bull (of a breed called "Durham," which he adapted from a Coleman's Mustard label) as its trademark.

Green took on William Thomas Blackwell and James R. Day as partners in 1869; after Green's death from tuberculosis later that year, Blackwell bought Green's share of the business and continued successful manufacture of "Bull Durham."