In tours
This building does not appear in any tours yet.
Last updated
Tue, 04/22/2014 - 12:38pm by gary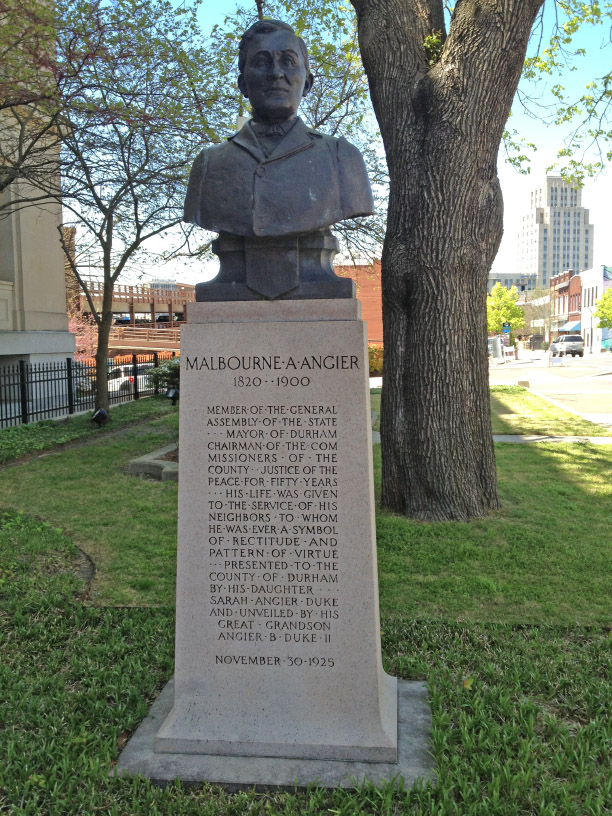 Text reads:
"Member of the General Assembly of the state - Mayor of Durham - Chairman of the Commissioners of the County - Justice of the Peace for fifty years - His life was given to the service of his neighbors to whom he was ever a symbol of rectitude and pattern of virtue - Presented to the County of Durham by his daughter, Sarah Angier Duke and unveiled by his great-grandson Angier B. Duke II. November 30, 1925."