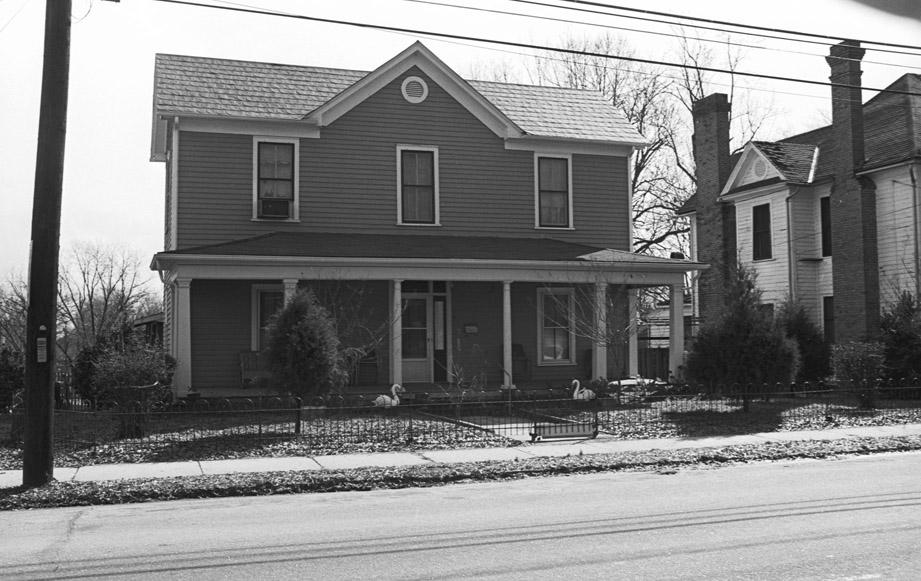 914 North Mangum St., 1960s
(Courtesy The Herald-Sun Newspaper)
Several long-time residents believe that this house may be the oldest structure in the 900 block of North Mangum St.; they recall when the rear kitchen-dining room wing was not attached to the house and livestock grazed in the rear yard. The earliest known owner of this two-story single-pile frame house with triple-A roofline was Junius M. Flintom who ran a hardware store at the corner of North Mangum and East Chapel Hill Streets. Mr. Flintom also sold crushed rock from a quarry near the old county home, later the site of Durham Regional Hospital. A notable feature of the house is the original iron fence surrounding the front yard.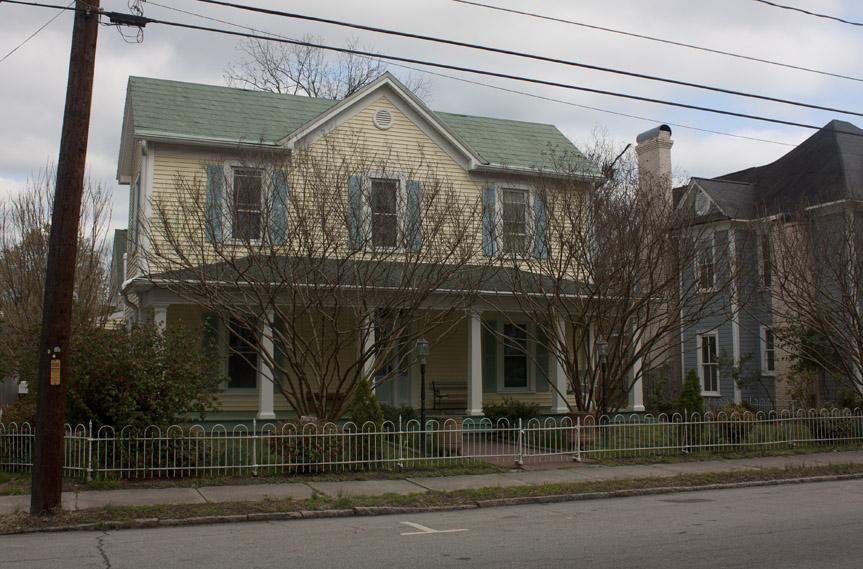 914 North Mangum, 03.28.11

Find this spot on a Google Map.

36.00477,-78.894138