In tours
This building does not appear in any tours yet.
Last updated
Mon, 06/30/2014 - 12:54pm by gary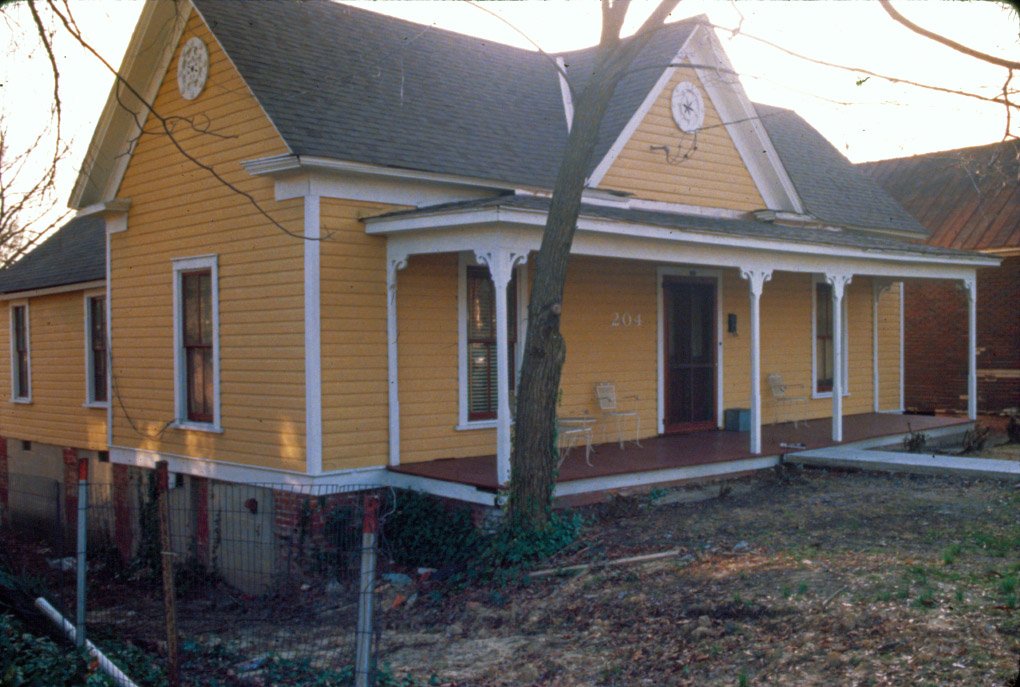 The very bare-bones national register nomination listing for 204 East Trinity states:
"A triple A structure, single story with German siding. Design detailing in all gables, small attached porch covers most of front of house supported by slender columns with gingerbread detailing."
I first took notice of this house in the late 1990s, as it was the first small house I noticed that had two front doors like I surmised my house must have originally had - two 24" doors in a 48" opening. I wanted to take a picture of these. The people sitting in the front yard were very wary of my intentions.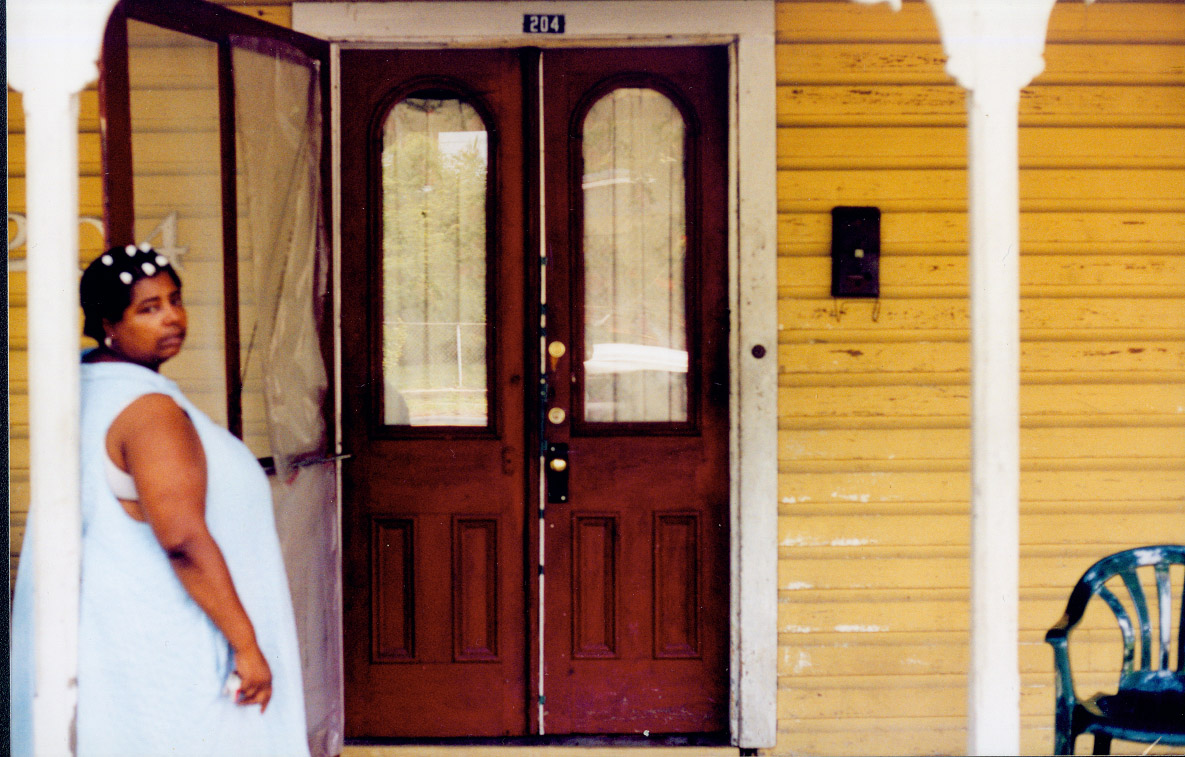 November, 1998
(Photo by G. Kueber)
Unfortunately, not too long after this, the house was purchased and stripped of all its character - at least on the exterior, although probably on the interior as well.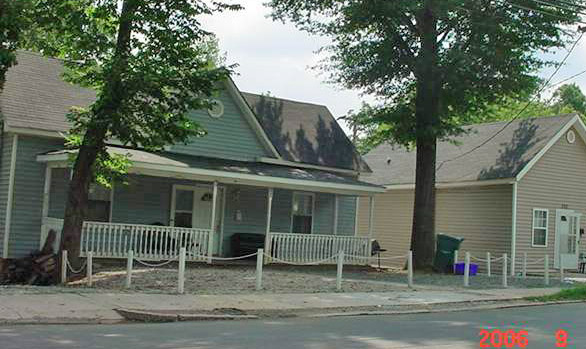 The Einsteins who did this, thereby reducing their property value in order to turn it around into a cheap rental without much investment, still managed to get foreclosed upon in 2011. The property sold in 2011.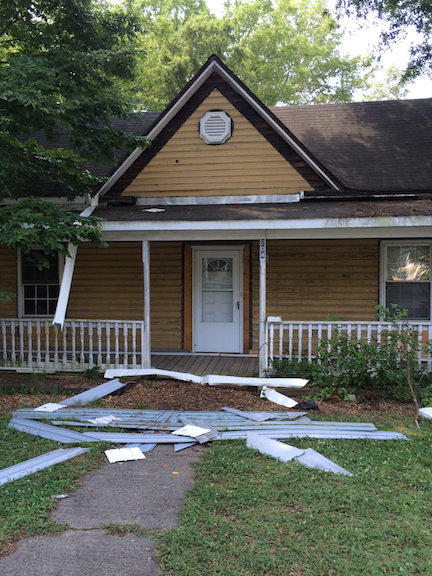 Hooray!  Restoration has started!  The vinyl started coming off this morning, June 30, 2014