In tours
This building does not appear in any tours yet.
Last updated
Sat, 04/06/2019 - 11:43am by gary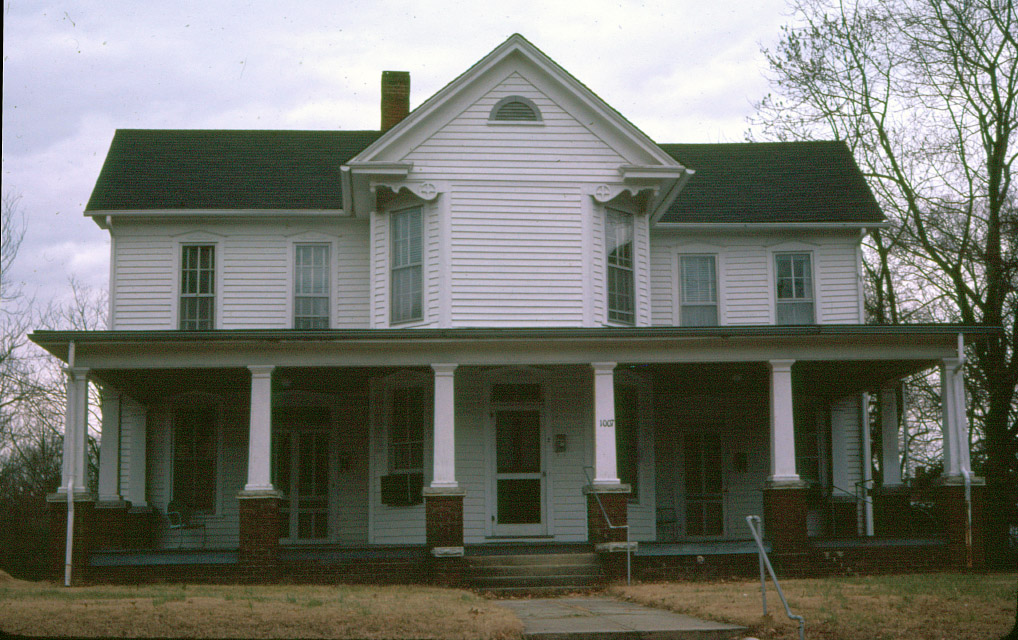 (Old North Durham Architecture Slides, Durham County Library)
James B. Mason, president of the Citizens National Bank, had this clapboarded house erected as his own residence early in the 20th century. The house, unusual for its cruciform shape, has been expanded to the rear with the addition of one story ells and sheds. The clipped-corner facades, surmounted by dropped pendant brackets, and the pointed arched lintels decorated with cutout barge board constitute the surviving original decoration of this late Victorian structure. The full facade porch supported by pylons on brick plinths probably is a later alteration; most likely, the original porch, perhaps in a polygonal configuration conforming to the shape of the main facade, was supported by turned porch posts in combination with other turned or sawn decoration. The house was later converted to three apartments.
The house was sold through Preservation Durham's Endangered Properties program in 2001. The purchaser set about restoring the house (locating the covered-over upstairs front-facade door.)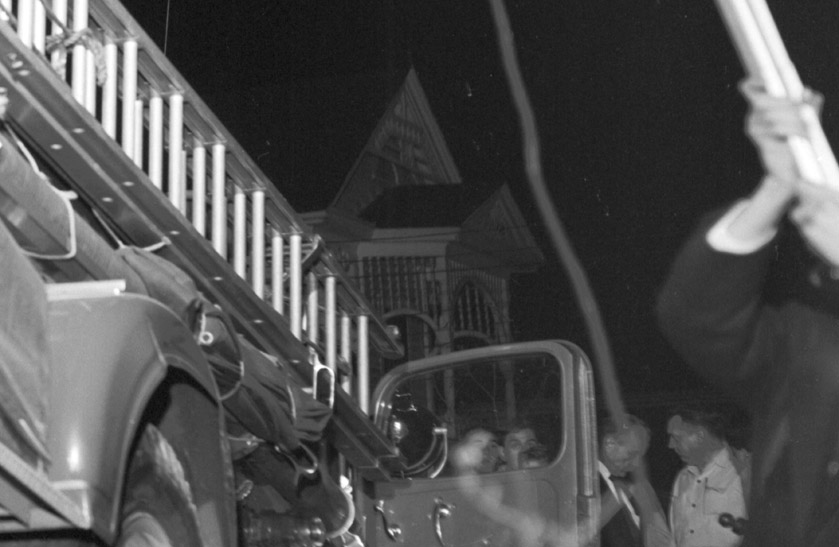 Yes, there is a crashed fire truck in the foreground. But, more importantly, you can see the original detailing in the frontward-facing gable of 1007 North Mangum St.
(Courtesy The Herald-Sun Newspaper)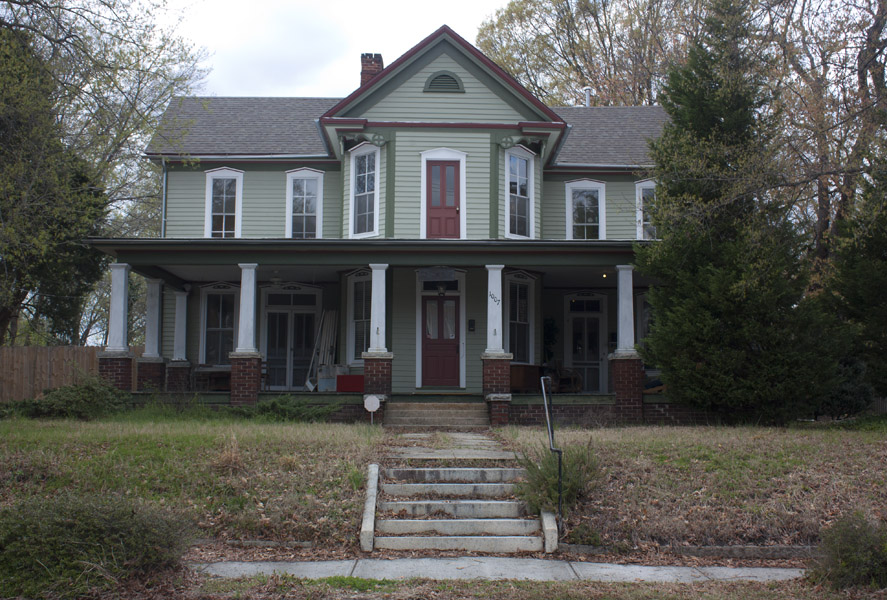 03.28.11, with upper story door restored (although not the ornate 2nd story porch.)