Oak Grove is one of the original townships of Durham County; along with Carr Township and Cedar Fork Township, it was originally part of Wake County, while the remaining townships (and bulk of Durham County was originally a part of Orange County.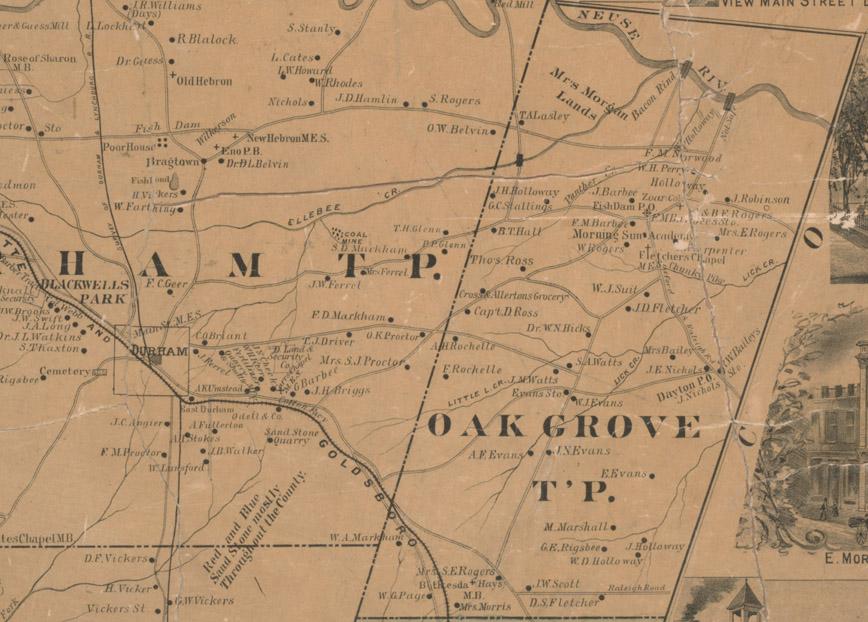 1890s maps showing Oak Grove township.

Later consisting of the crossroads communities of Gorman and Oak Grove, the township was the site of scattered farms and small private schools that originated throughout the 19th century. One private school, the Dayton Academy, would later be the site of the Olive Branch Baptist Church.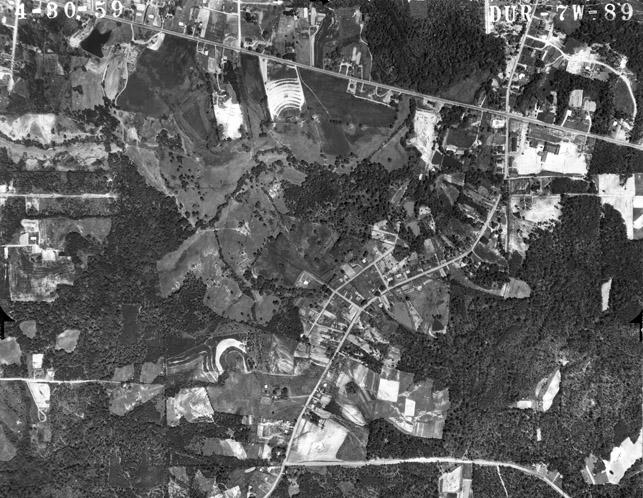 Aerial of Oak Grove, 1959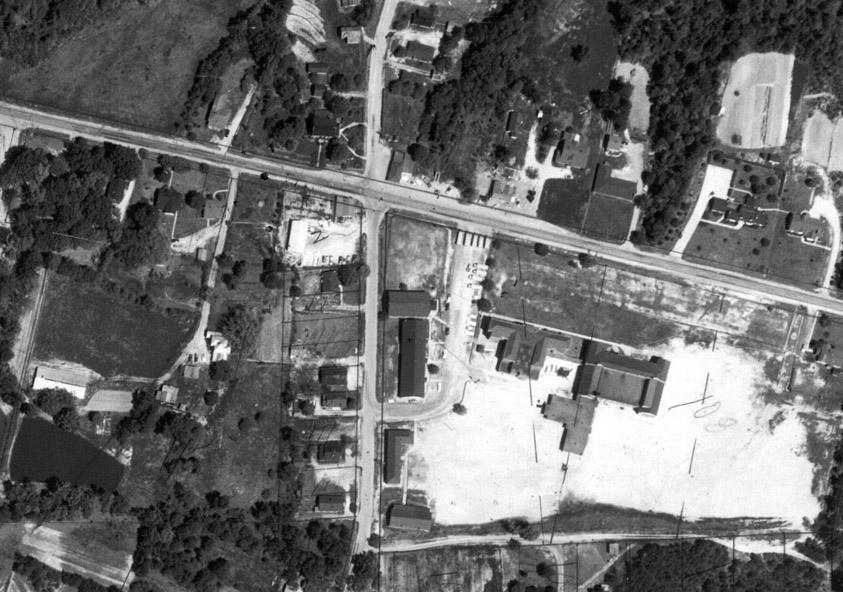 More magnified view of the intersection of Mineral Springs Road and NC 98, 1959.

I'm unclear as to when the Oak Grove School at Mineral Springs and Highway 98 was established. Although the brick structures appear to date from the 1920s-1930s, there appears to have been a 'farm school' on the site dating back to at least the early 20th Century.




Oak Grove School, 1950s.
(Courtesy The Herald-Sun Newspaper)

One of the only tidbits I could find about the school was that, coordinated by the Rural War Production Training Program, a cannery was constructed by "Oak Grove agriculture students" during World War I for the community to utilize to can fruits and vegetables from "Victory Gardens"

As may be clear by this point, I know little about Oak Grove - I'll hope that some commenters fill in the history for me here; much of the history of these small communities simply hasn't been written down.

It seems that Durham County tore down the old Oak Grove School in the 1980s. It was replaced with a newer elementary school.




SIte of the old Oak Grove school, 10.09.10

Find this spot on a Google Map.

35.980472,-78.820252