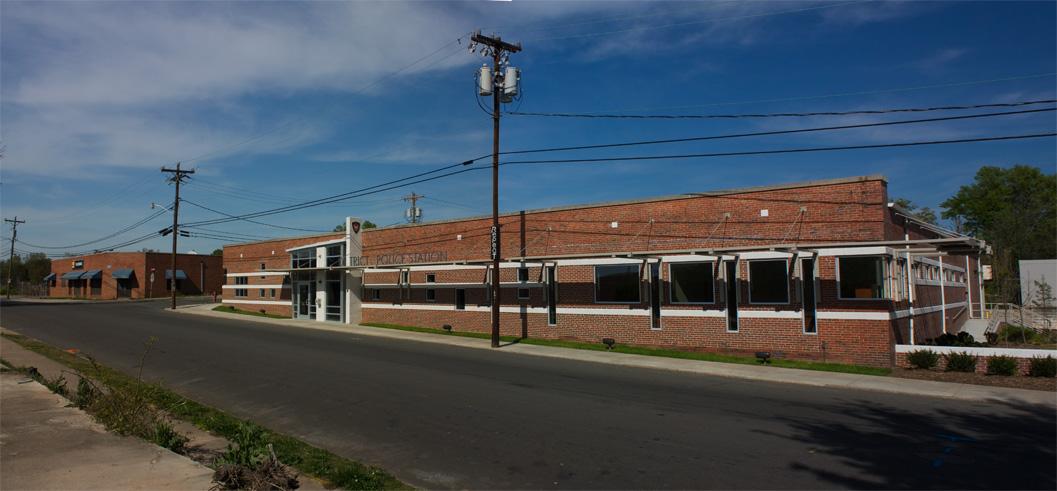 The warehouse district area north of Morgan St., what is left of it, is a mid-20th century creation. The area near Rigsbee Ave. and Broadway St., in particular, was a higher-end late 19th and very early-20th century residential area.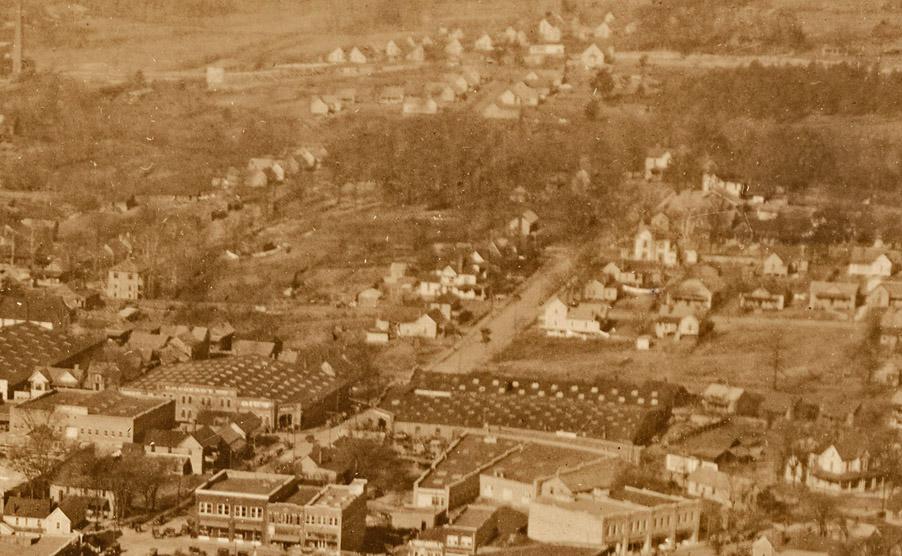 Looking north-northwest up Rigsbee Ave., 1924. The houses are clustered around Broadway and Rigsbee.
(Courtesy Duke Rare Book and Manuscript Collection / Digital Durham)

By the 1940s-1960s, almost all evidence of this residential area had been displaced by light industrial/commercial enterprises. The building at 516 Rigsbee Ave. was built in the early 1960s by the Southern Parts and Electric company, and remained such through a portion of the 1970s.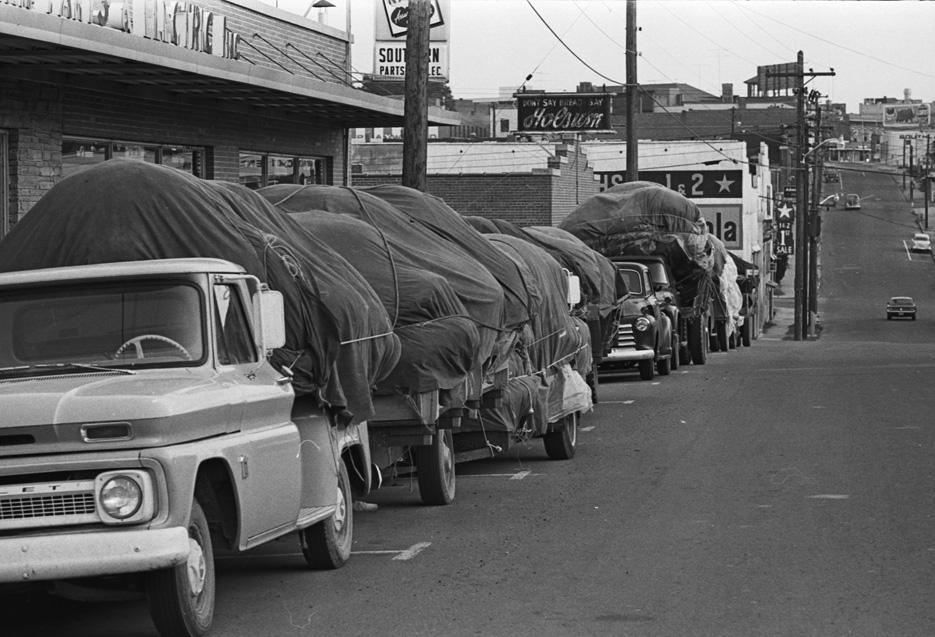 Looking southeast down Rigsbee Ave., 09.02.67
(Courtesy The Herald-Sun Newspaper)

Sometime in the 1970s, the building became a NAPA auto parts store before being purchased by the city. The city utilized the building as a machine shop.

At this point abandoned for an indeterminate period, the currently city-owned structure is, along with 213 Broadway (immediately behind the building) currently under renovation as the downtown district (District 5) substation, forensic unit, and special operations buildings.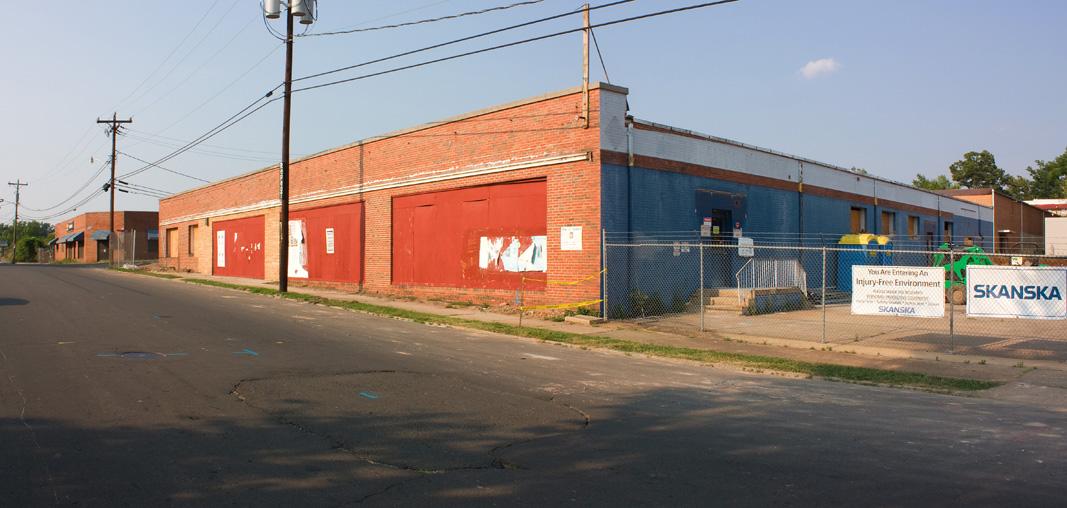 Looking northeast, 06.08.08

I'm happy to see the city renovating old structures for these purposes, and that District 5 will have a location distinct from police headquarters. Given the current desolation along this portion of Rigsbee Ave., it is a welcome addition.

Update 4.21.09.

The substation appears to be complete at this point - I like that they have adopted the old look of the letters atop the sign, although, even though it is a police station, I'm not sure how well Di trict 5 will be able to hang onto those letters. The random-ish assortment of windows is a bit strange, but it seems like an appropriate building to get a little bit crazy with. All in all, I think the design is interesting.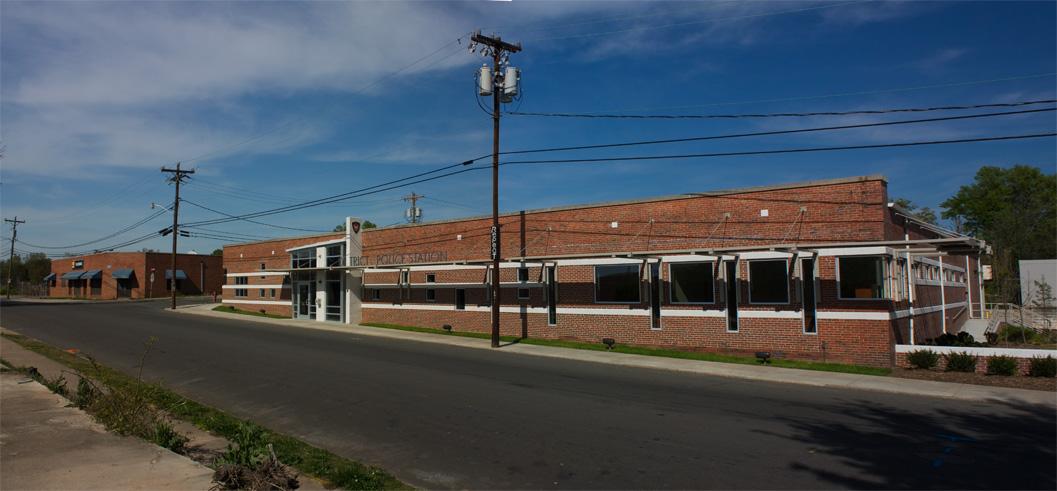 Looking northeast, 04.19.09.


36.000631,-78.899633