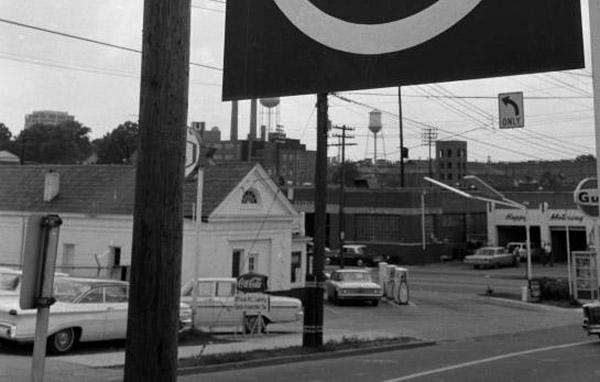 Looking east from West Geer St. to catch a small piece of the Uzzle Cadillac dealership, late 1960s.
(Courtesy University of North Carolina)

Uzzle Cadillac was started by Wilson Uzzle in a rather elaborate service station building on the southwest corner of Dillard and East Main Sts. around 1930.

In the 1940s, Uzzle moved his dealership to a new building on Foster St., designed by Archie Royal Davis (who has been mentioned on this site in the context of the round houses.)

Wilson's two sons, Dan and Gran, joined the business around this same time. Commenters noted the appearance of Martha Uzzle, Dan's wife, in one of the pictures of the Naval Reserve Building a few days ago.

In the early 1960s, the Uzzles built the pagoda-style building across Foster St. as a used car dealership. In 1969, they moved their Cadillac-Oldsmobile dealership out to Chapel Hill Blvd/15-501.

Weeks Lincoln-Mercury on W. Geer St sold their business to Bradley Lincoln-Mercury in about 1975, and the dealership moved to this location. They remained here until the 1980s when they built the present-day Michael Jordan Lincoln-Mercury on 15-501.

The building is now owned by Greenfire, another of their seemingly odd property-ownership choices (other the logic of just buying anything in DDO-1 that they can.) It houses Peter's Design Works, an architectural salvage and design/construction business (which was housed in the Venable Tobacco warehouse for a number of years before moving here) as well as Southern Portico, an apparent furnishings store.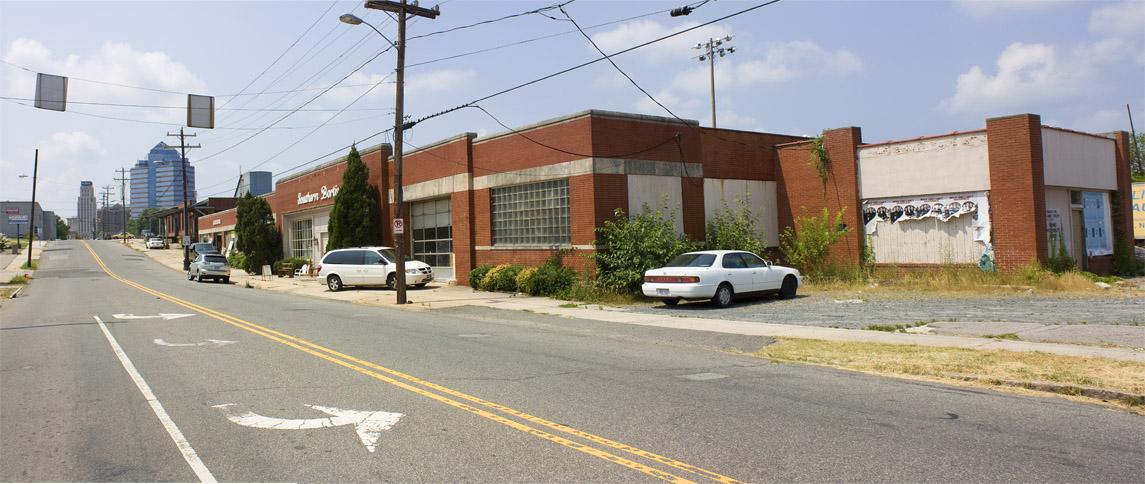 Looking south-southwest at the former Uzzle Cadillac, 06.08.08.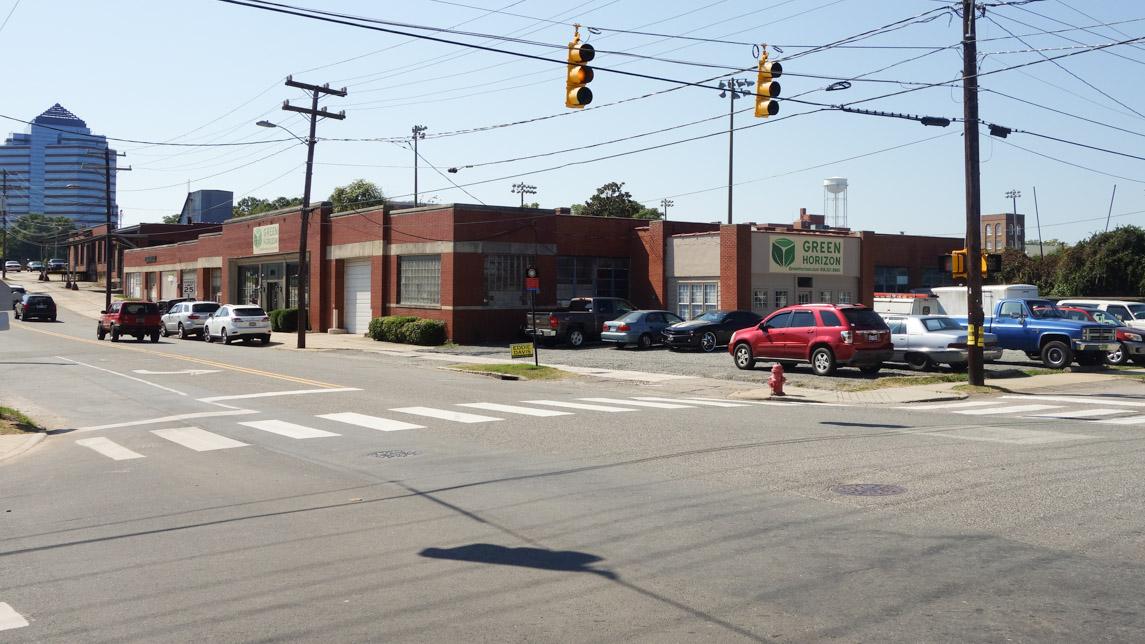 10.1.13 - Green Horizon - A services company that specializes in HVAC, Insulation, and Crawl Space Systems.
Photo by Andrius Benokraitis


36.003331,-78.901684