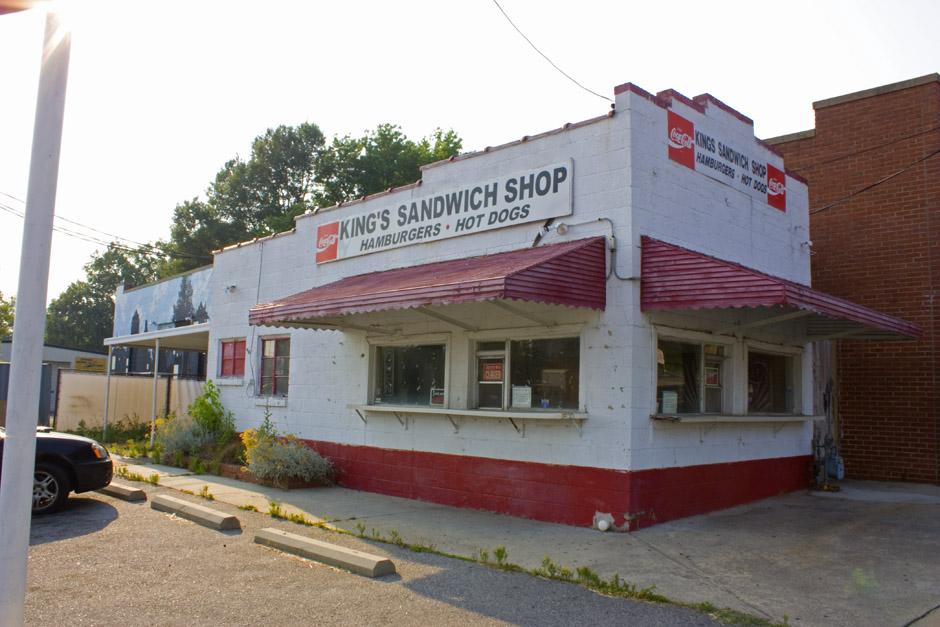 Unfortunately, a break with my usual pattern - no old photo today. But I couldn't let that stop me from writing up King's. From a search of old city directories, it appears that King's first opened around 1950-51. (But may have been as early as 1942.)

Eleanor Cox, who sent me some great remembrances of the curb market (which I added to that post) wrote me this about Kings's and other food places in Durham she remembers from growing up.

"Mama would send me to King's Sandwich Shop when she'd work at the Agricultural Building. My favorite was a grilled pimento cheese sandwich! Everything was great, though. Back then, Durham only had a handful of restaurants and that was our "fast food" joint. Bullock's was where some ate on a budget and the Saddle and Fox Steak House was where people went if they had money or a special occasion. I worked downtown at Belk's while still in High School and also held a part-time job at the Jack Tar Hotel for a short time. There was a great restaurant downtown at the corner of Corcoran and Chapel Hill Streets, and I can't remember the name of it. A Greek family owned it and they had reasonable "one meat, two vegetables" type offerings. Most of the Belk's workers ate there for lunch on Saturdays. The rest of the time, we'd go to Amos and Andy's for hot dogs or the pizza place next door (our first experience with pizza!)."

King's was one of the few 'institutions' that persisted into the modern era, still dishing out greasy-but-delicious fare. It closed in January 2007 - rumors have swirled, as they seem to do in this Central Park neighborhood of high drama but little action - that King's would be torn down to build some condo-y thing. But who knows. What is clear is that we're a bit poorer as a community for the loss of places like King's - places that provide a bridge between Eleanor's childhood and successive generations.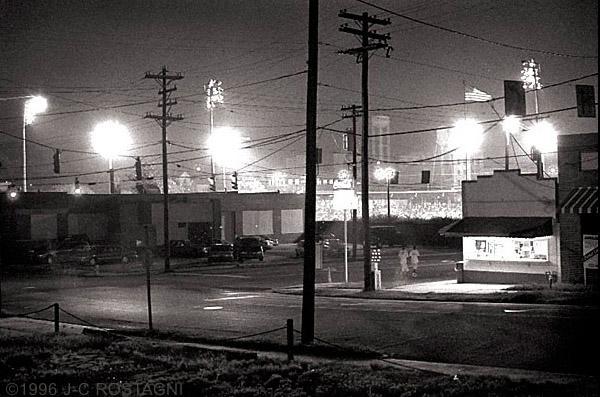 King's at night, looking west during the last season of Durham Bulls baseball at the old ballpark, 1994.
(Copyright JC Rostagni, via DIAQ)

Update: 04/16/11

This post is long due for a fuller update, but thanks to entrepreneur TJ McDermott, King's re-opened on August 3, 2010.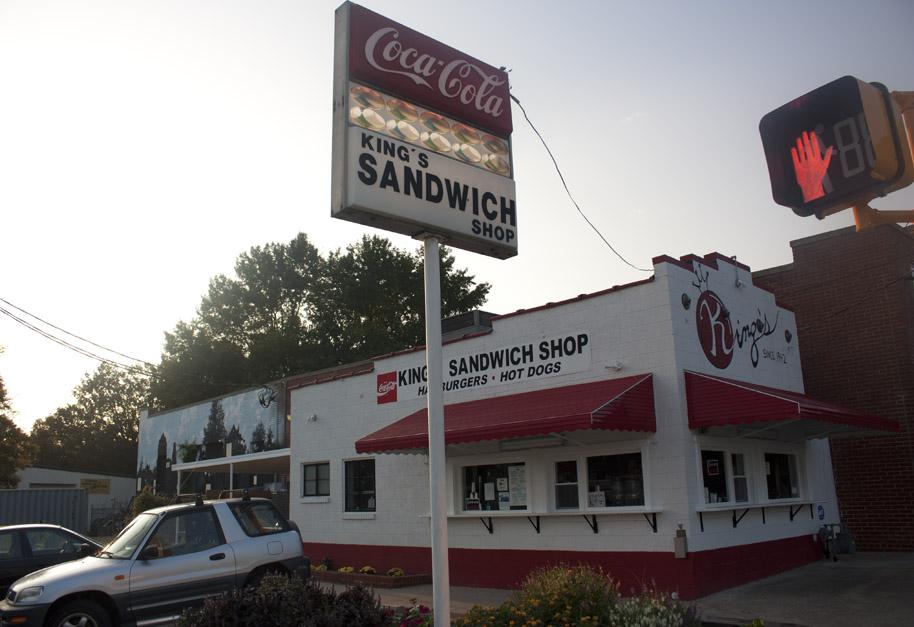 08.25.10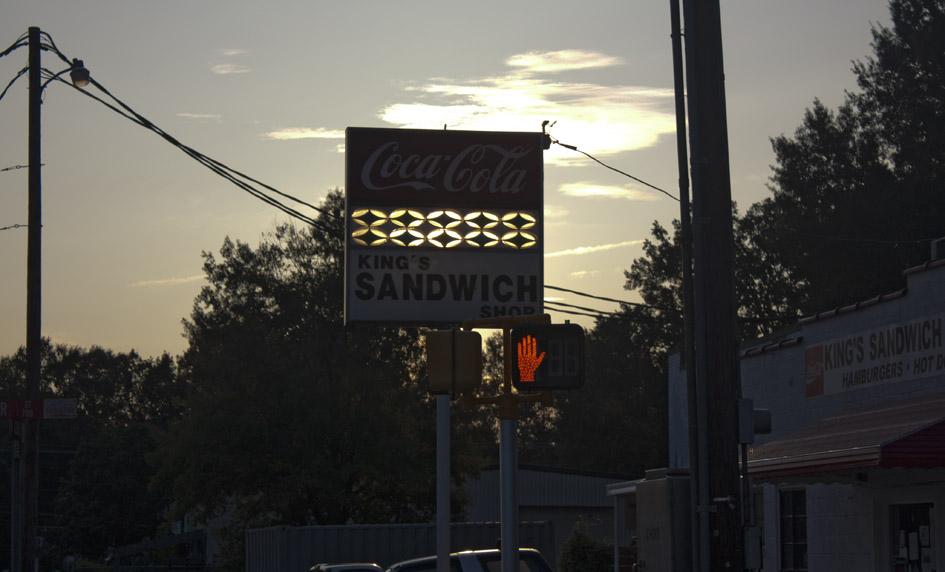 08.25.10

It's a thrilling and unlikely rejuvenation, and one which Durham has embraced wholeheartedly. Moving into 2011, King's has become a fixture in the revitalized and otherwise repurposed West Geer St. corridor, which has long included Manbites Dog and Stone Bros. and Byrd, but has lately seen the addition of Motorco, Fullsteam, the Trotter Building, and more.

Local ABC journalist Lou Davis did a nice video profile on King's on 03.20.11