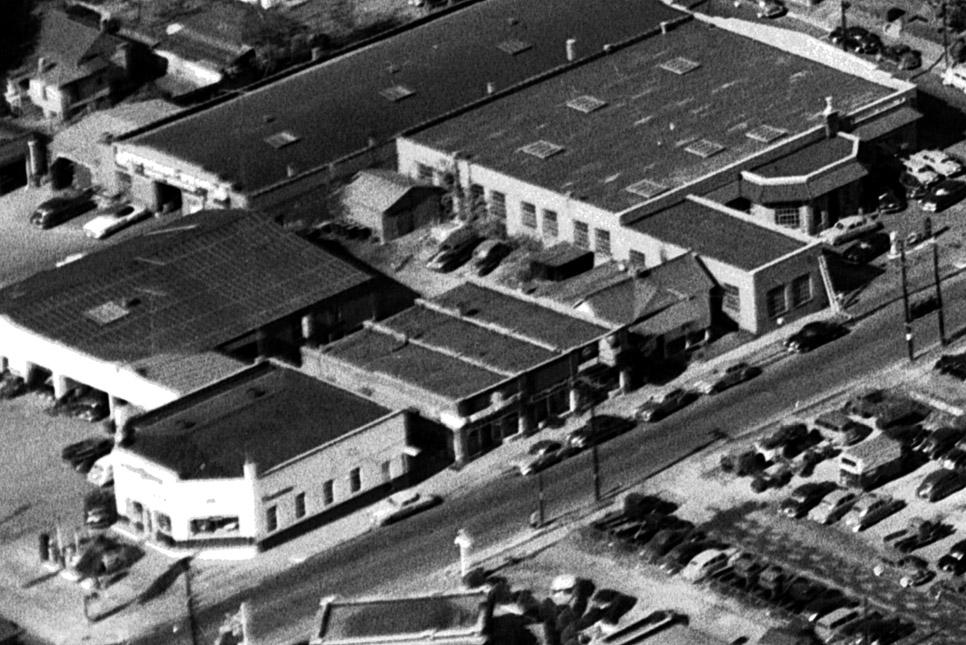 Looking northwest, 1950s.
(Courtesy The Herald-Sun Newspaper

Would that I had an early street-level shot of the three-bay commercial structure at 109-113 North Gregson St., but perhaps one will turn up at some point. It appears to have been built in the late 1920s, supplanting earlier residential uses on the location. In the 1930s, 109 housed Brown's Fountain (a soda fountain) and 111 housed the Gregson St. Barber Shop.

By the 1950s, 109 housed the "Chili House Restaurant", 111 housed S&W Tailors, and 113 housed "Mayola's Grill and Fountain."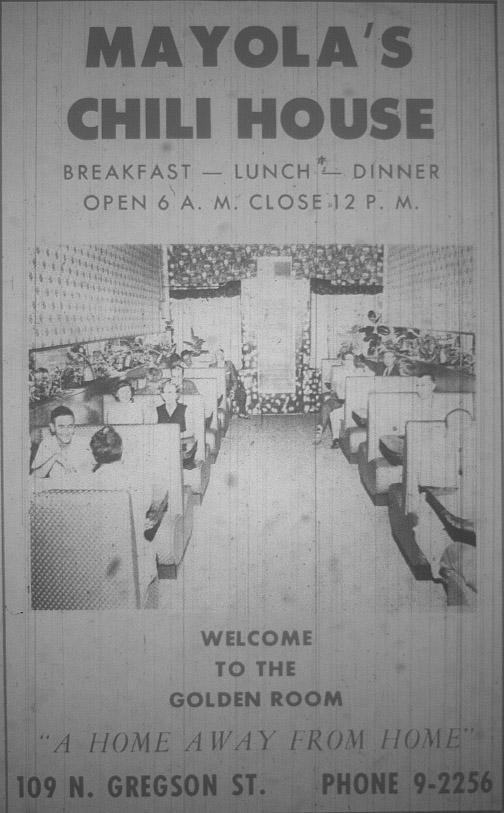 Ad for Mayola's in the Durham City Directory, 1960 (from DCL)

In 1982, the former owner of the Somethyme restaurant, located on Broad St. at the location of a series of subsequent restaurants (currently the Palace International) decided to open Anotherthyme near the newly developed Brightleaf Square. She had also started Pyewacket restaurant, late of Chapel Hill, in the meantime. She combined the three bays into a single restaurant space.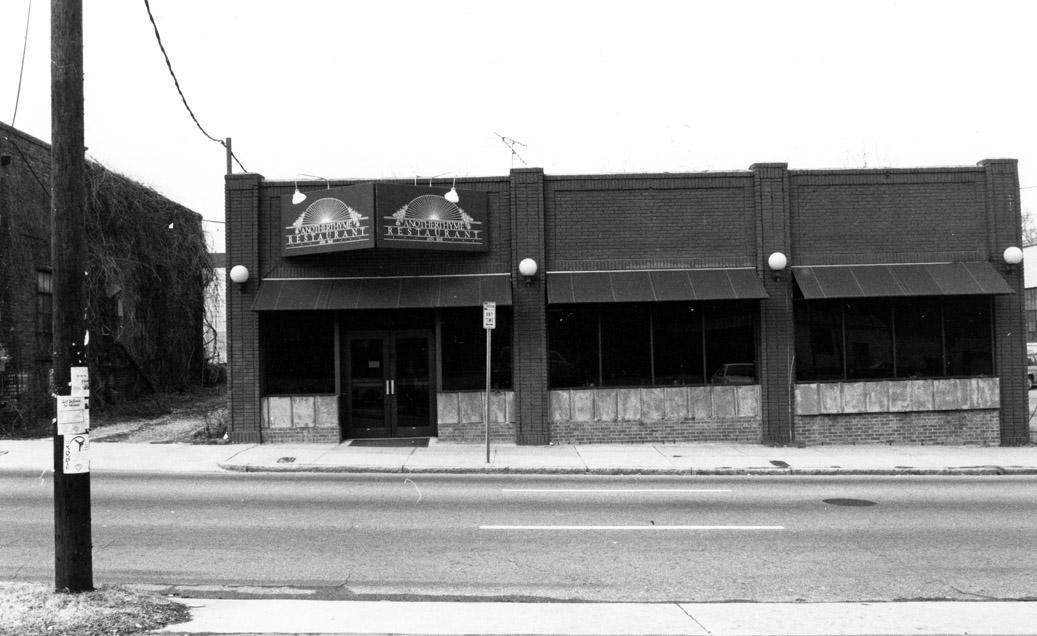 109-113 North Gregson, looking west, ~1985.
(Courtesy Durham County Library / North Carolina Collection)

Anotherthyme has become one of the real wizened mainstays of the Brightleaf area, along with Fishmonger's. While I'm always excited by new restaurants, it's great to have some that have been around long enough for you to remember going there at different stages in your life.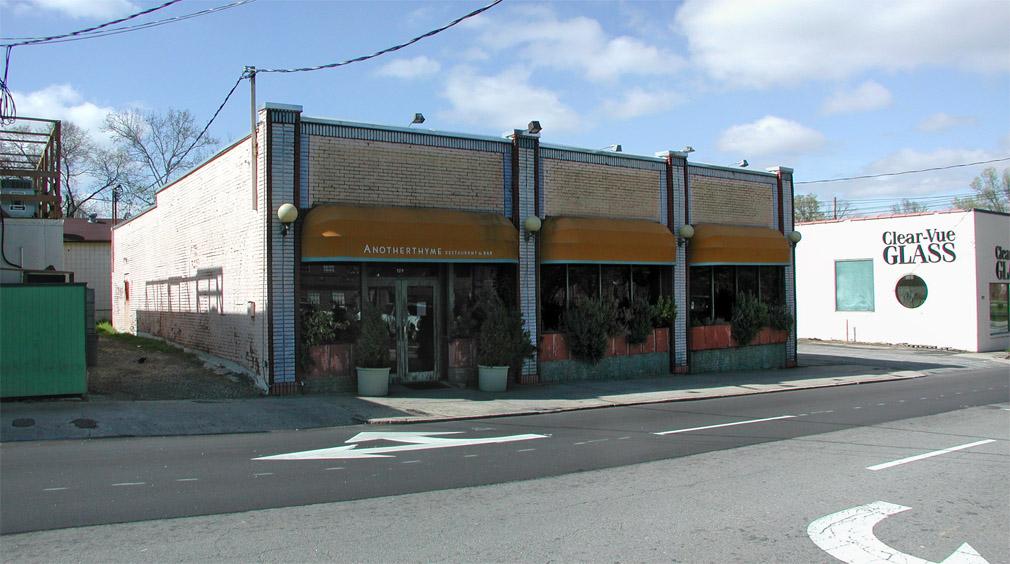 Anotherthyme, 04.08.08.

Update: Alas, so much for mainstays. As of October 2009, Anotherthyme has closed, and another span-the-decades place to revisit and enjoy during a new phase of life disappears. I'm certainly sad to lose a place that connected me to my first late-1980s experience of Durham.

Find this spot on a Google Map.


36.000446 -78.909066