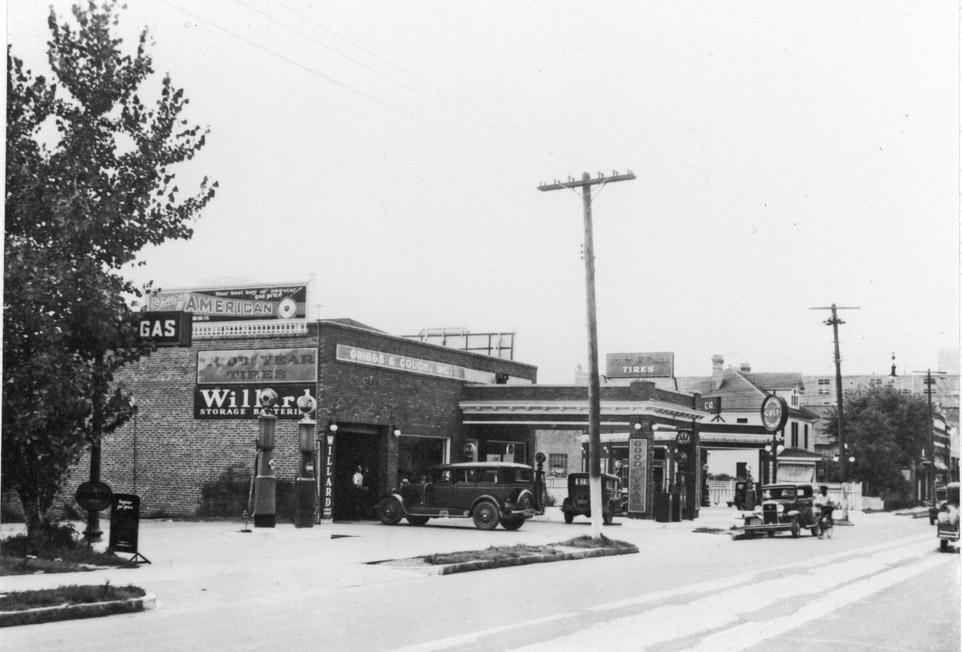 (Courtesy Durham County Library / North Carolina Collection)

The multi-building service station on the northwest corner of West Main and North Gregson was built in the late 1920s as the Griggs and Couch Service Station. By 1940, though, it had become the tire division of the Alexander Motor Company, whose primary showroom was located on East Main St. By the late 1940s and through the 1950s, the station was the Miller-Brunson auto service station, which appears to have been a Firestone dealer.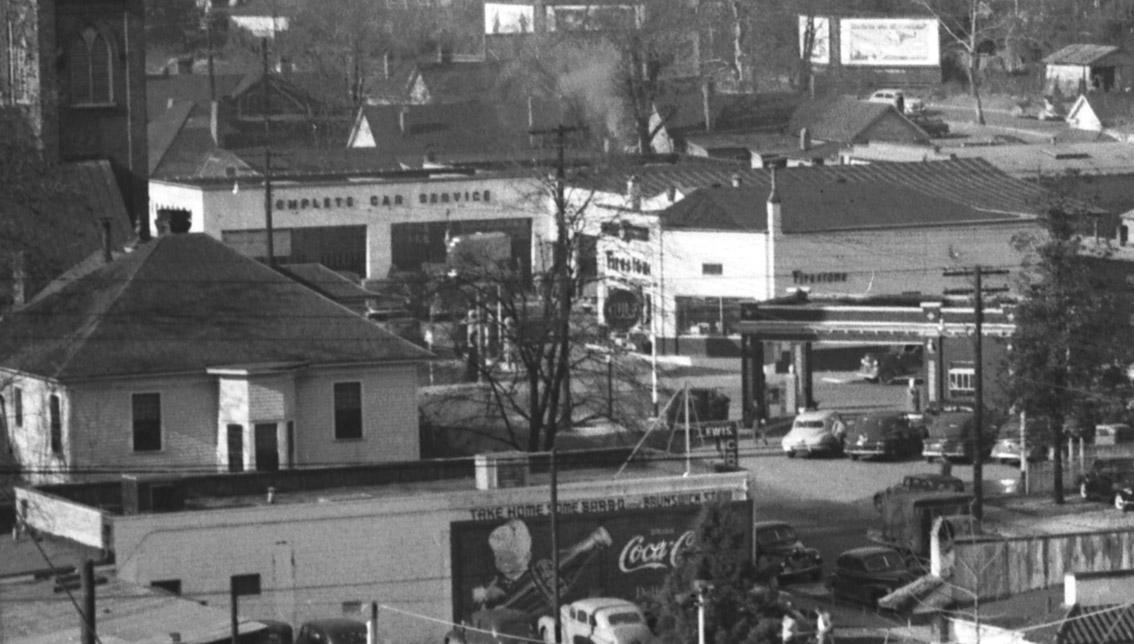 Looking northwest from the under-construction New Cigarette Factory, 1947-8.
(Courtesy The Herald-Sun Newspaper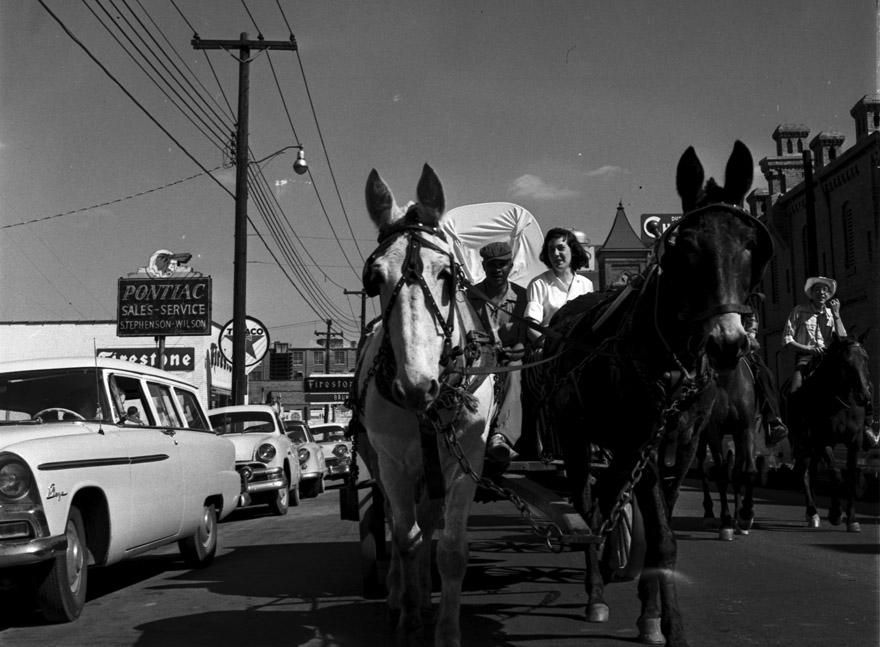 A glimpse of the buildings on the left side - looking west during the "Joe College Parade", an annual event for many years. 04.26.57.
(Courtesy The Herald-Sun Newspaper)

Sometime in the 1970s, the buildings were converted into multiple uses, with the larger corner building becoming a print shop, the older middle building "Maxwell's" (I don't know what this was,) and the later western building remaining an auto service shop.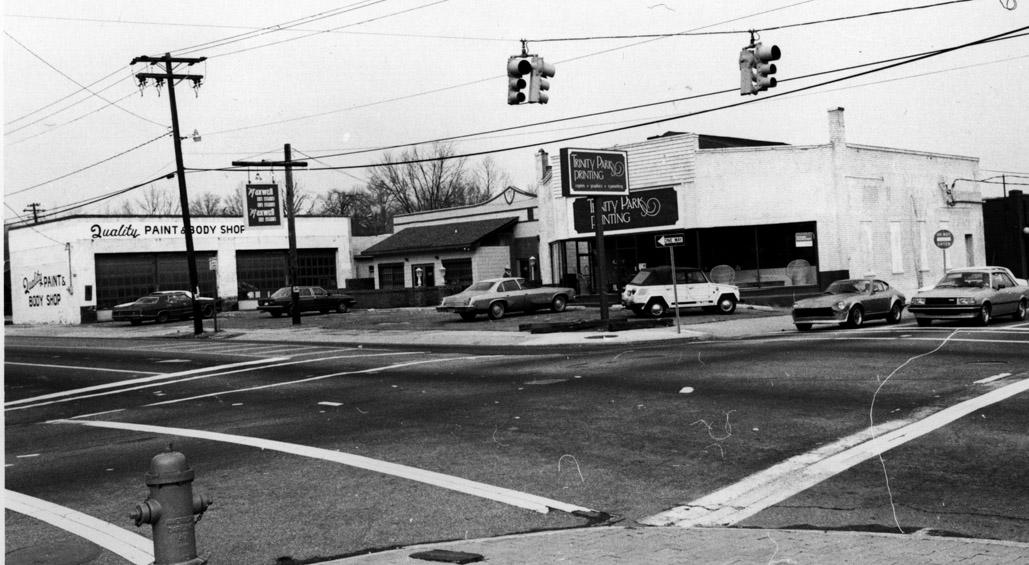 Looking northwest, 1985.
(Courtesy Durham County Library / North Carolina Collection)

By the late 1980s, the larger building had become a bicycle shop - Bull City Bicycles, which it remained into the mid-1990s. The middle building became Devine's, a sports bar, in the early 1990s. The corner building sat idle though much of the late 1990s and early 2000s until its conversion last year to Alivia's, a restaurant and coffeehouse whose outdoor seating area (and cool 'garage' doors) has helped enliven this much-more-moribund-than-it-should-be corner.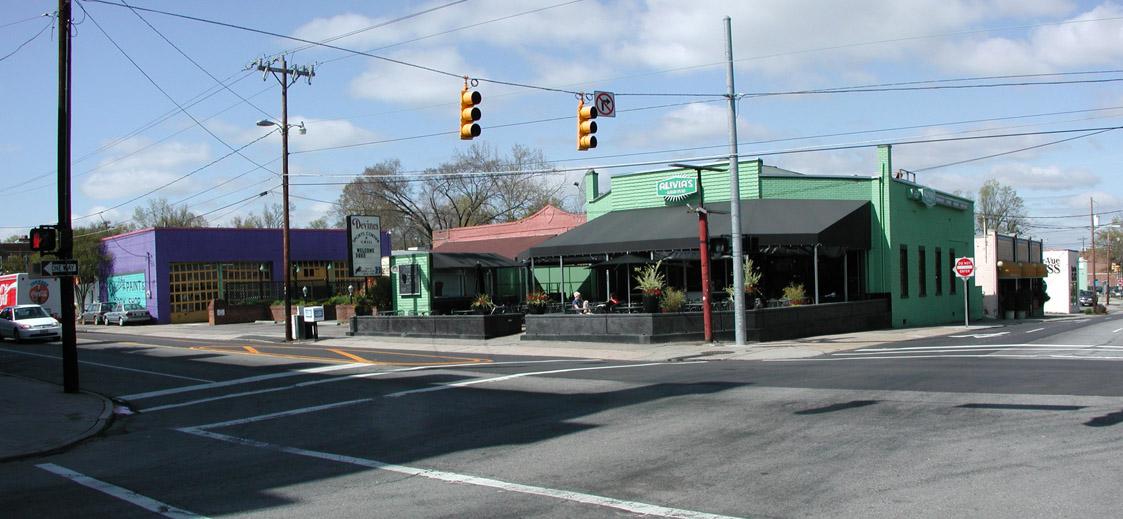 Looking northwest, 04.08.08

36.000313 -78.909347
Alivia's closed in the summer of 2017, reopening as Maverick's Smokehouse and Taproom, with the same ownership, that fall.