The property at the northwest corner of Morehead Avenue and Vickers was originally occupied by Mrs. WH Berry, who, when James Cobb bought her property in the mid 1910s, moved her house to 713 Parker St.

Cobb worked for as an executive for Liggett and Myers; like Stagg and George Watts Hill, he built his new home in Morehead Hills reasonable proximity to the Liggett (formerly Duke) factory.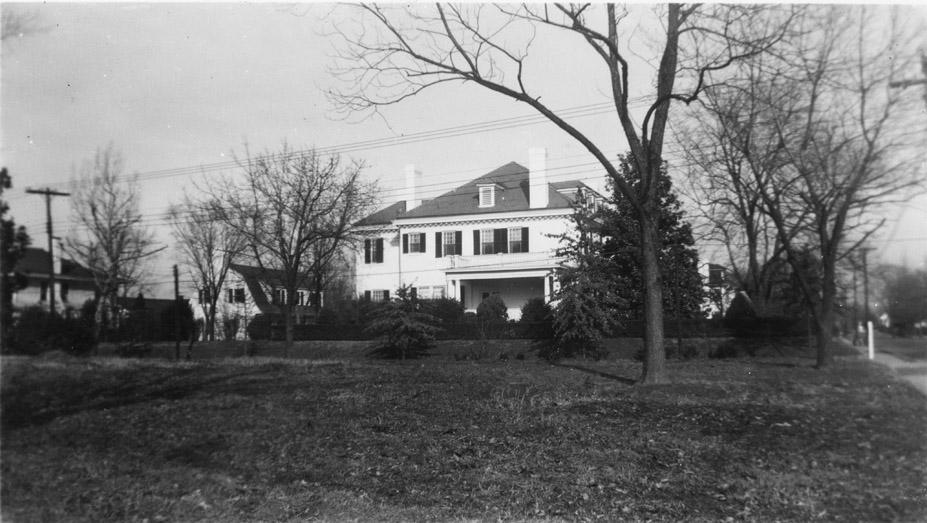 Looking north from across Morehead Ave., 1944

Per the Historic Inventory, the Toms family lived in the house as well; Toms was also affiliated with Liggett. The importance of the two families to the tobacco company is probably best exemplified by the existence of a "Cobb Warehouse" and a "Toms Warehouse" amongst the Liggett buildings.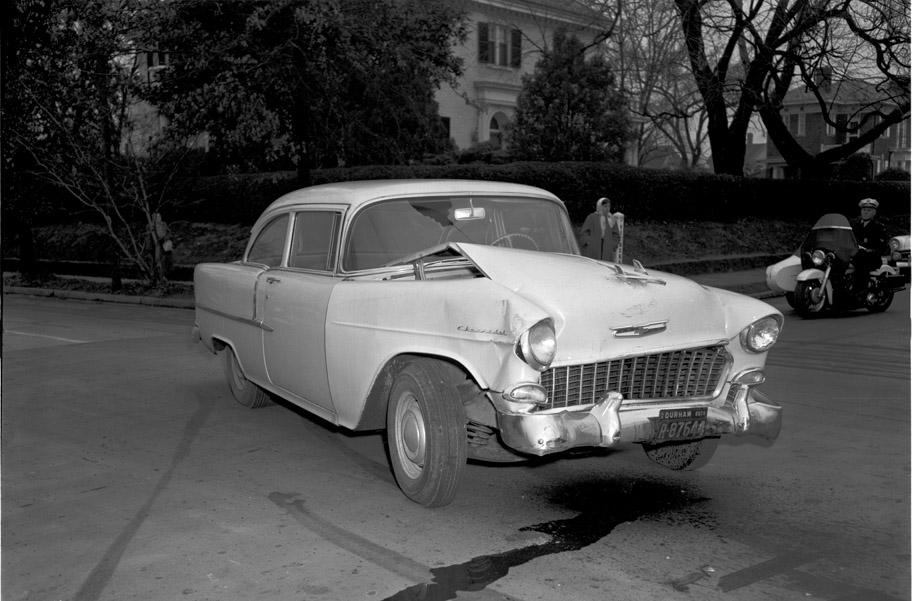 If you can block out the wrecked car in the foreground, a view of the front of the house, 01.14.56.
(Courtesy Herald-Sun)

(As an aside, notice the old street signposts - the white obelisk on the corner. These white posts with black vertical letters for the street name parallel to the face were the ubiquitous form of neighorhood street sign in Durham until the latter half of the 20th century. I only know of one still in existence.)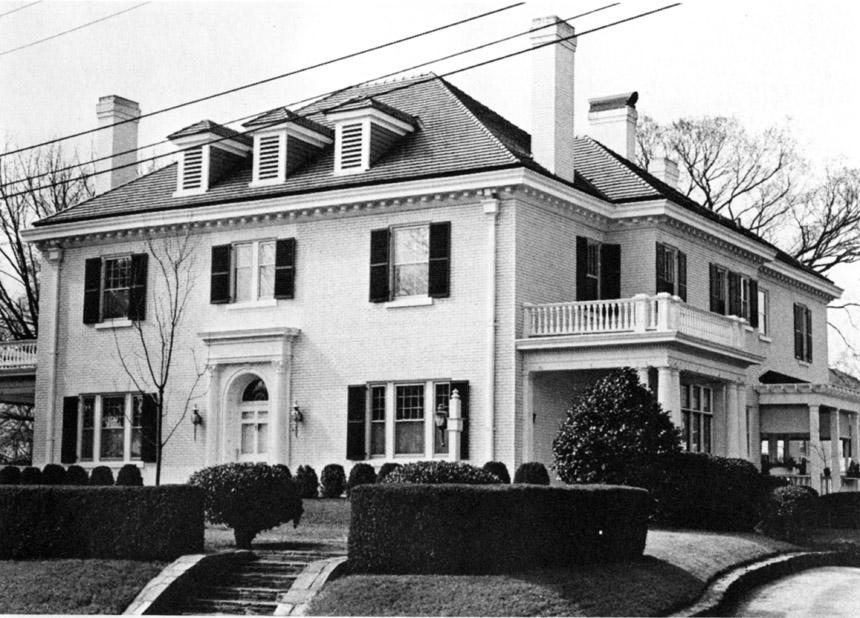 Morehead Manor, late 1970s.

The house was renovated and converted into a Bed and Breakfast several years ago, called Morehead Manor.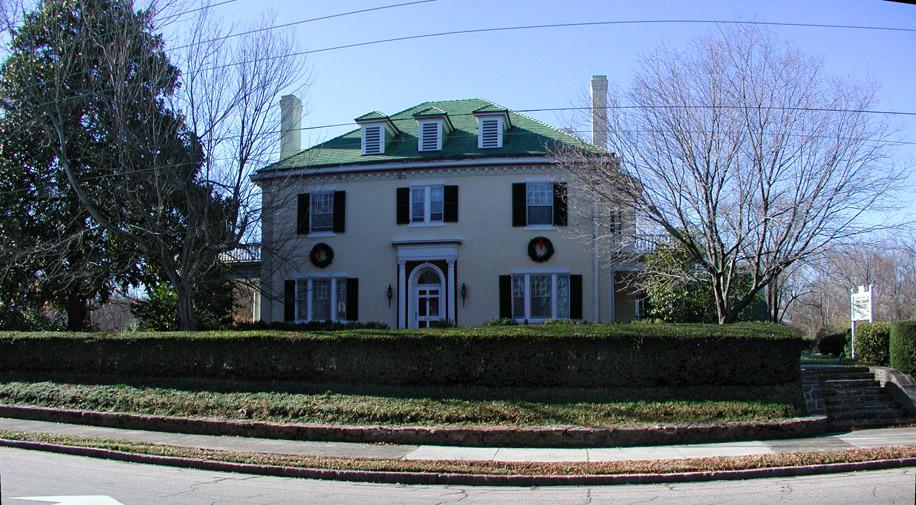 Looking west, 01.01.08