"Public Welfare" was established in Durham in 1919, after passage of the Public Welfare Law by the NC General Assembly. Prior to that time, 'welfare' (and I'm not sure what it entirely consisted of at that point) was managed by the Salvation Army.

Social service, health, and welfare offices for Durham County became progressively more established over the early-to-mid 20th century. By the 1940s, the health department had been established in the fomer Masonic Lodge on the southeast corner of S. Roxboro and E. Main St. Across the street, to the east of and behind the courthouse, were the welfare offices. The large brick structure in which these were located were likely a former wing of the Hotel Lochmoor, facing East Main St.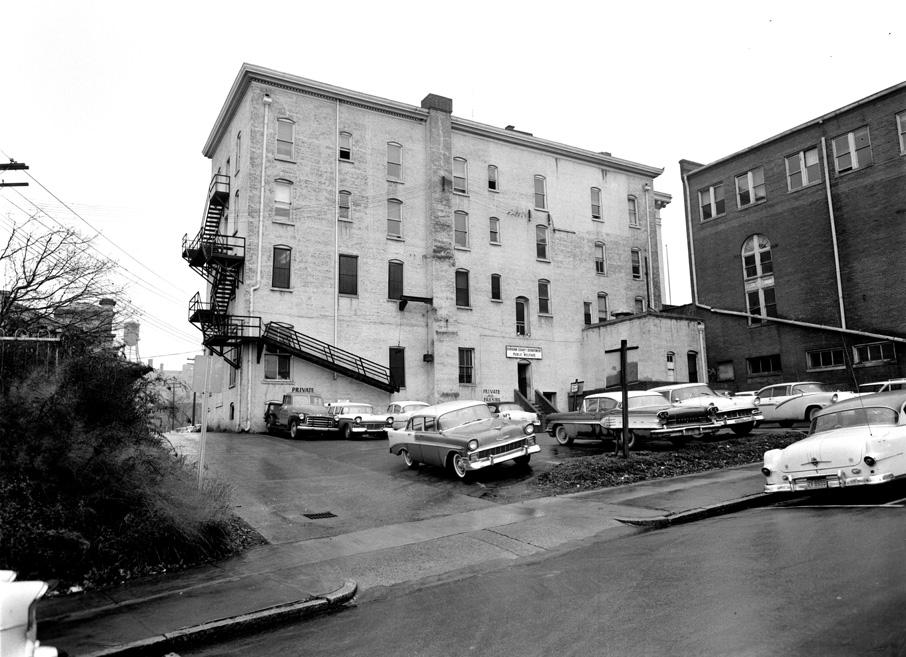 Welfare Department, 1950s.
(Courtesy The Herald-Sun)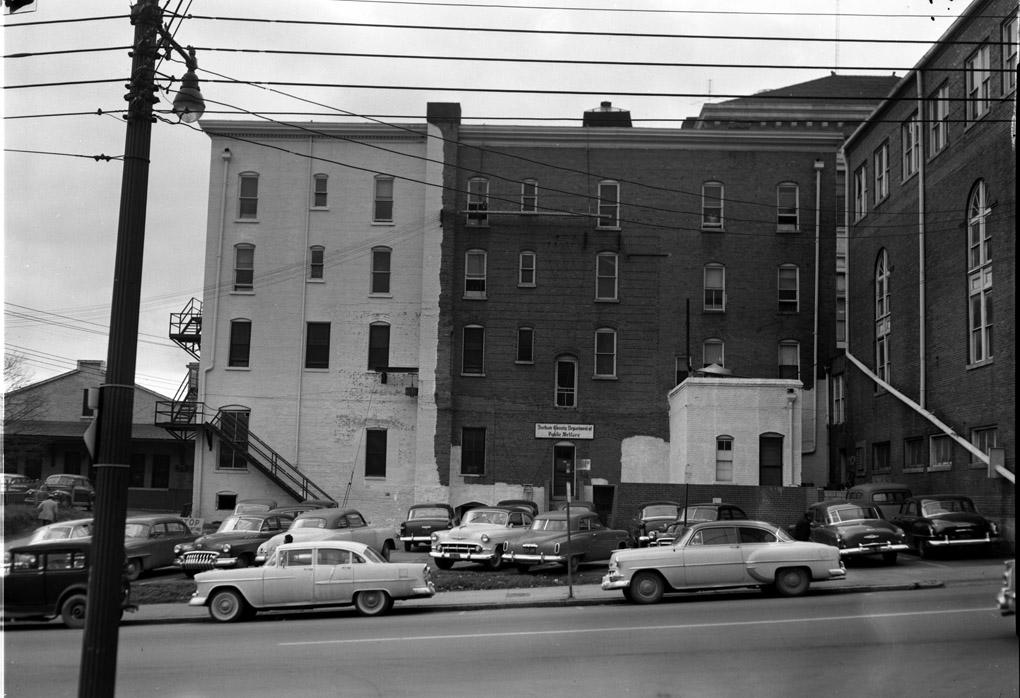 Looking west from S. Roxboro, Februrary 1955. The east end of Union Station is on the left, the back of the old YMCA on the right.
(Courtesy Durham County Library)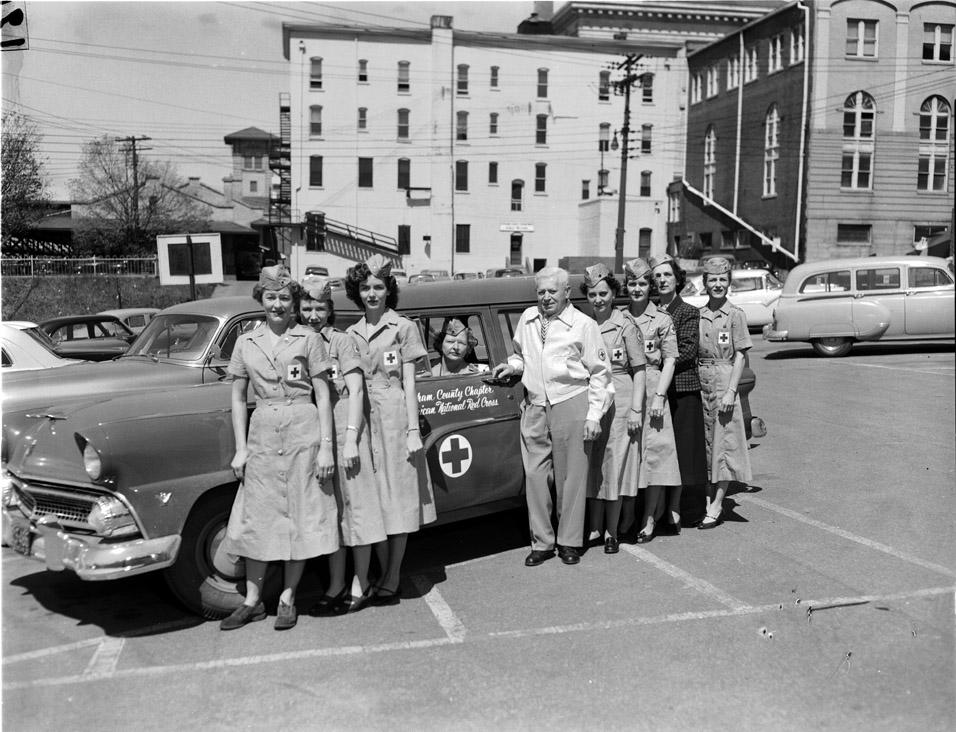 From the back of the Health Department, looking west, April 8, 1955.
(Courtesy Herald-Sun)

Below, a view of the building after the demolition of the main Hotel Lochmoor building and the old YMCA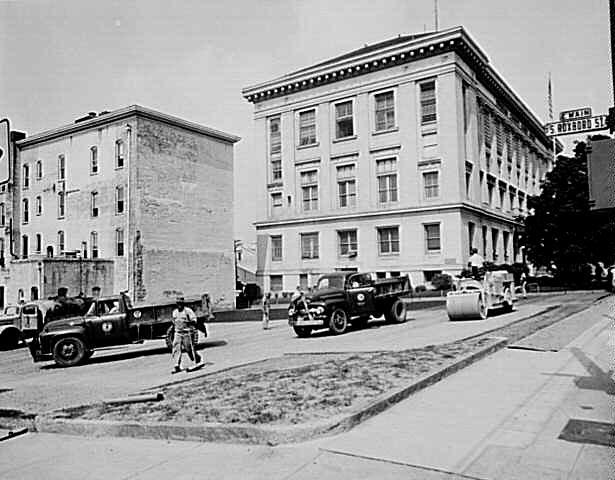 Looking southwest, early 1960s.
(Courtesy Duke Archives)

This building was demolished in July 1965.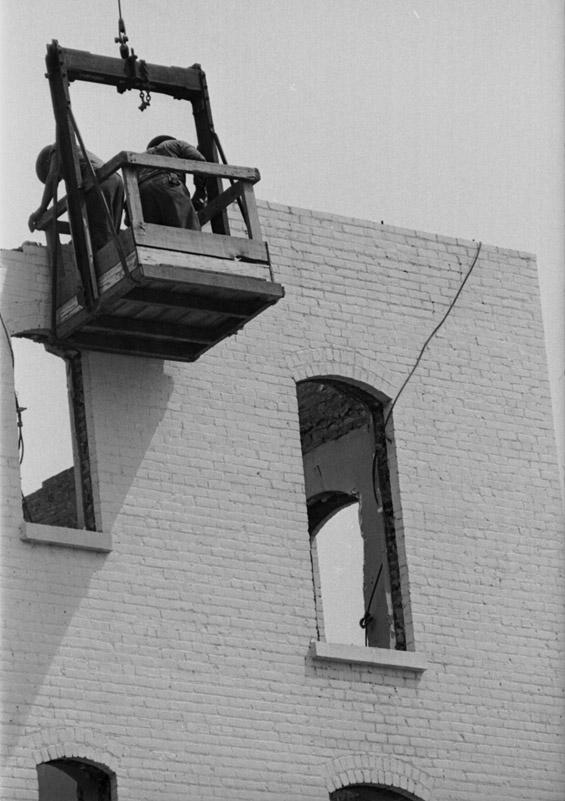 Workers demolishing the builing 07/23/65
(Courtesy Herald Sun)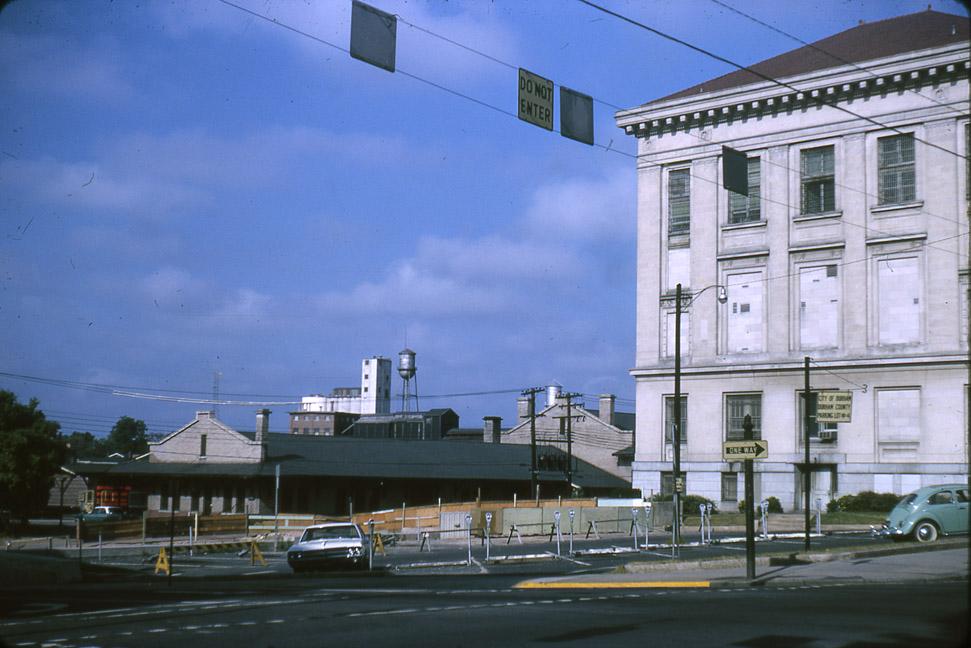 Looking southwest, 1965.
(Courtesy Durham County Library)

The Durham Social Services building was built on the southwest corner of East Main and Roxboro to replace the Welfare Department in 1965.



Looking west, 2007.