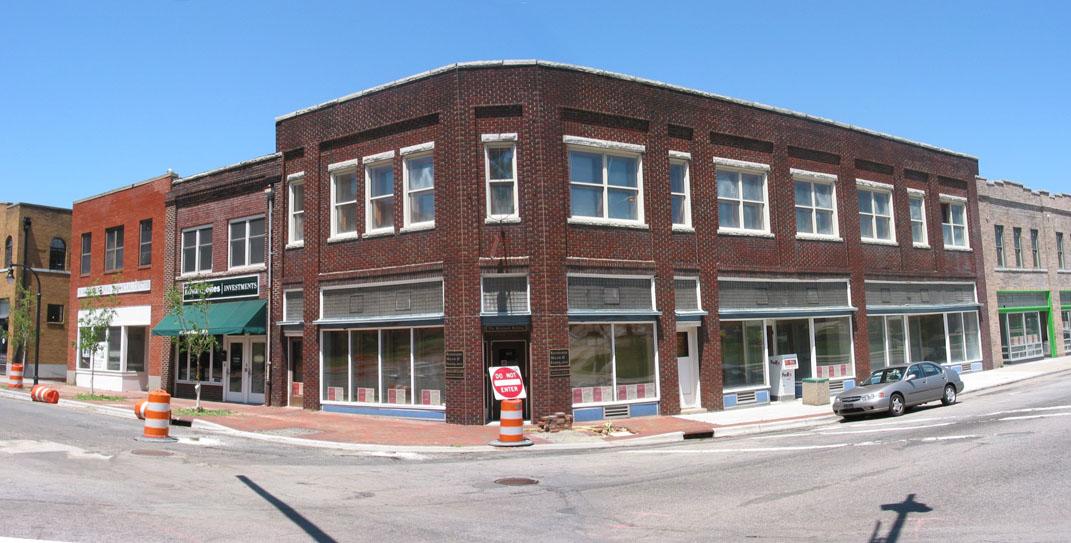 The building on the northwest corner of North Mangum and East Chapel Hill St. was under construction when the below picture was taken in 1924. The building was built by OG Wilson.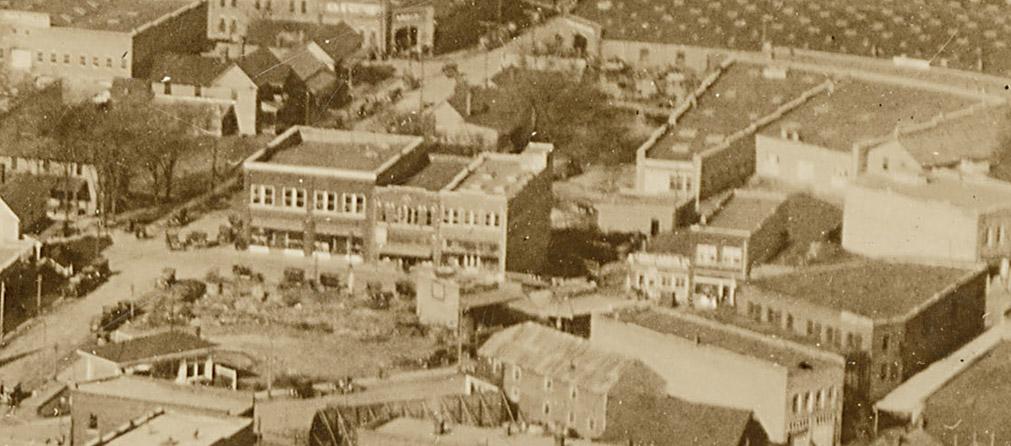 Looking northeast
(Courtesy Duke Archives)

The following aerial shows the completed corner building in 1930.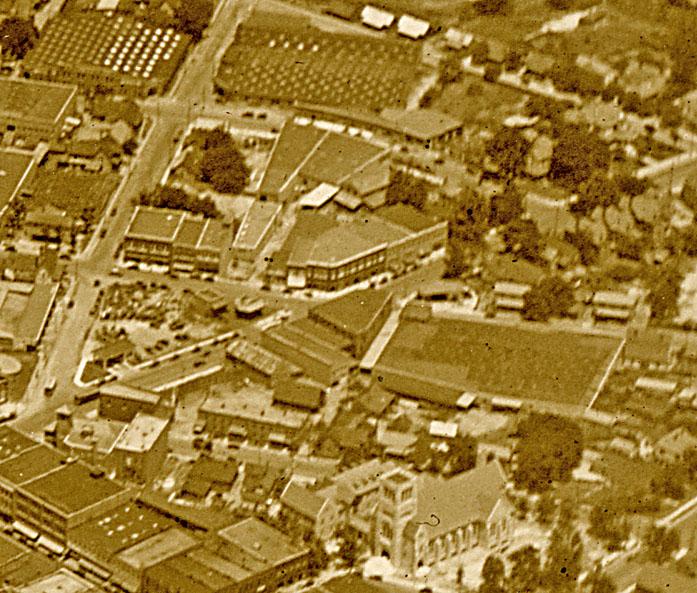 A hauling business was an early tenant of the building.



Looking northeast at the East Chapel Hill St. facade, late 1920s.
(Courtesy Duke Archives)

SE Rochelle moved his motorcycle and bicycle business here from Rigsbee Ave. in 1937; he also sold guns and photograhs and had a locksmith business. Rochelle sold the first Harley-Davidson in the state of North Carolina, and organized a motorcycle club of 43 members that traveled the southeast.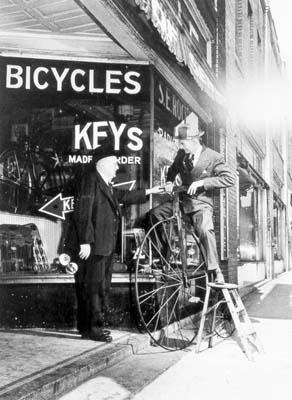 Looking north along the Mangum St. side of the building, late 1930s.
(Courtesy Durham County Library)

Rochelle sold the business in 1957, when he retired. A series of different tenants followed - the most longstanding tenant was "The Style Shop." Shoe stores, Beauty salons,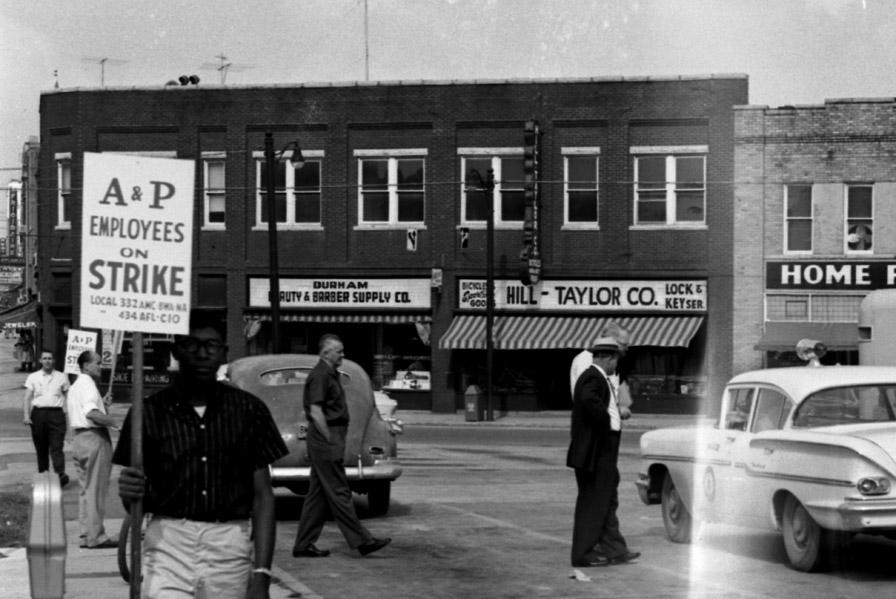 401 East Chapel Hill St., 08.27.58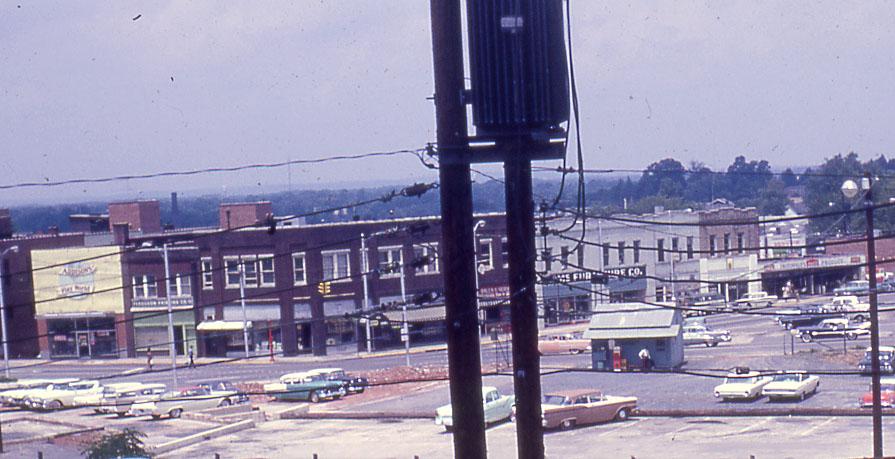 Looking northwest, 1961.
(Courtesy Durham County Library)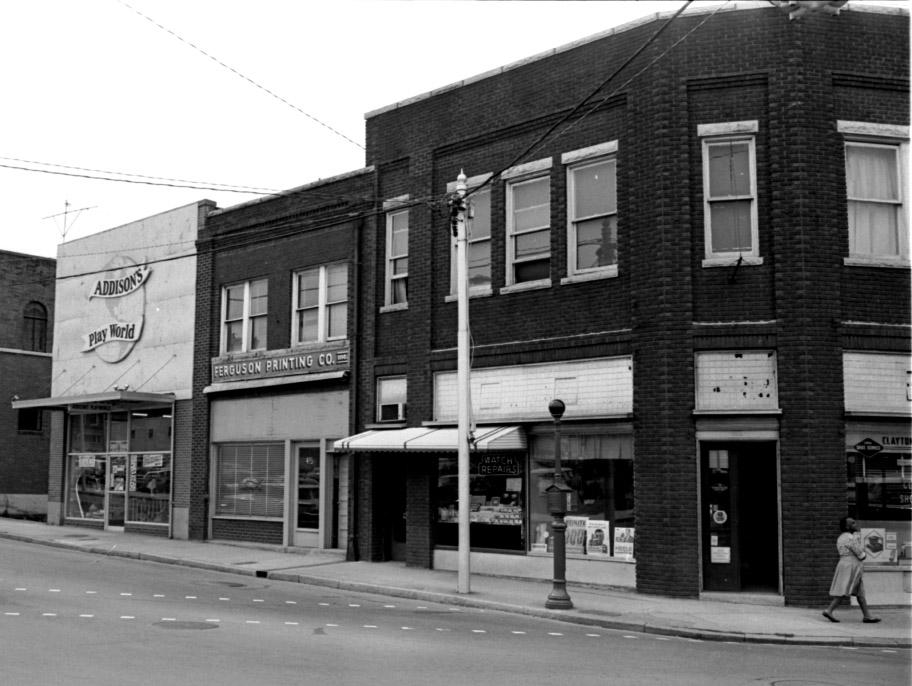 413-415 East Chapel Hill, including most of 401 North Mangum, 06.25.63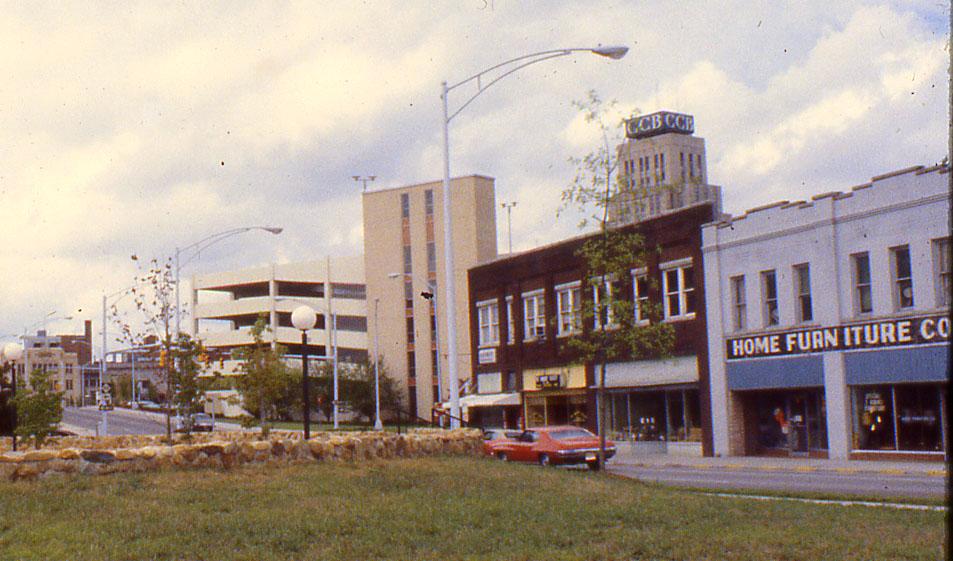 Looking southwest, 1970s.
(Courtesy Durham County Library)

The building ownership stayed in Wilson's family until 1986, when it was sold it to Mr. Charles A. Reinhardt, Jr. in September 1986 after it was renovated following a "roof fire" of March 31, 1986.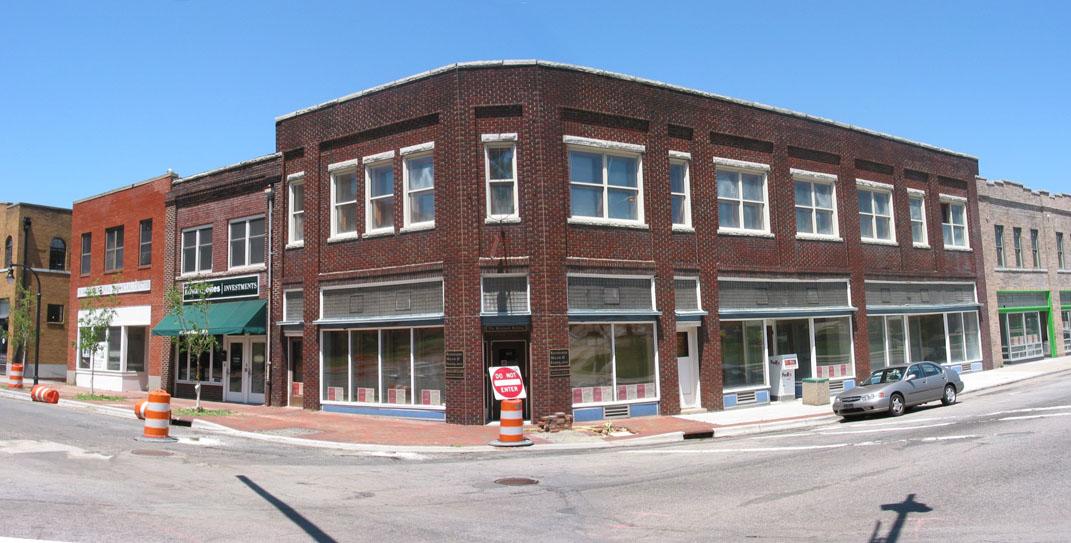 Looking northwest, 2007.

This kind of structure was once common in Durham, although there are few left that explictly address the corner - with both a cut corner/entrance and entryways/windows facing both streets. Would that our post-modern designs incorporated this simple, but extremely important framework - respect the corner. You can still use all of your glass and steel - but the corner is important for the streetscape and the pedestrian.