It may be apparent from this site that I have a certian predilection for interesting/quirky urban spaces, and, for me, 120 West Parrish is the oddest property in downtown Durham.

To begin with, it isn't on Parrish St. In fact, it isn't on any street. It is in the middle of a block, accessible by alleyway only.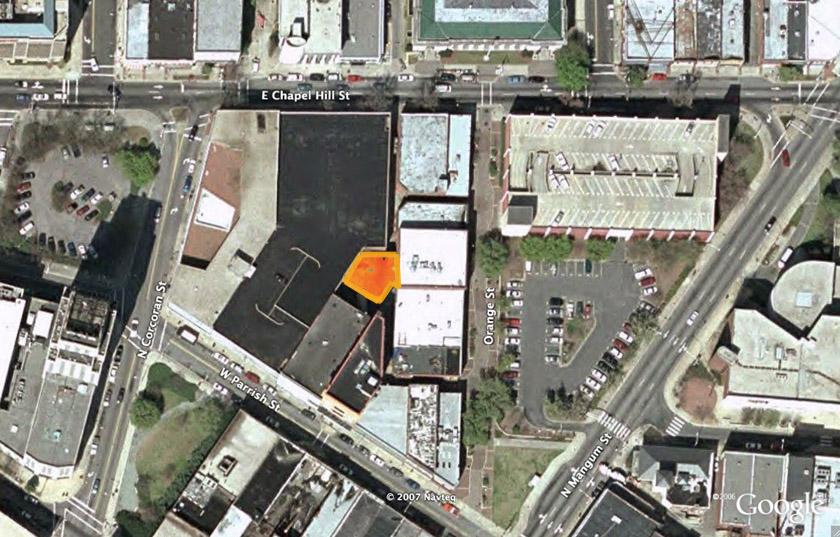 The orange blob in the middle of the block is 120 W. Parrish. It's visible on this 1959 aerial as well.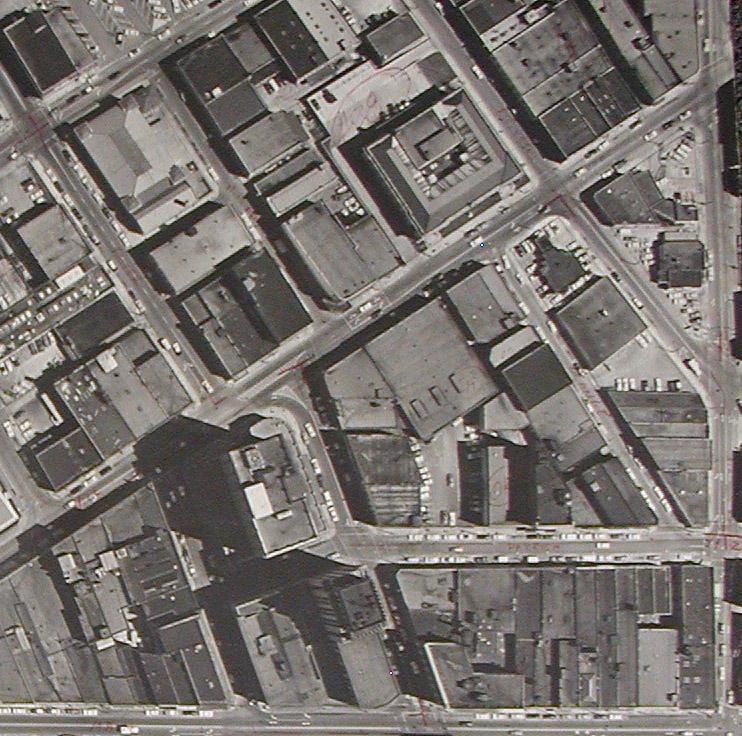 It hasn't changed much since 1963.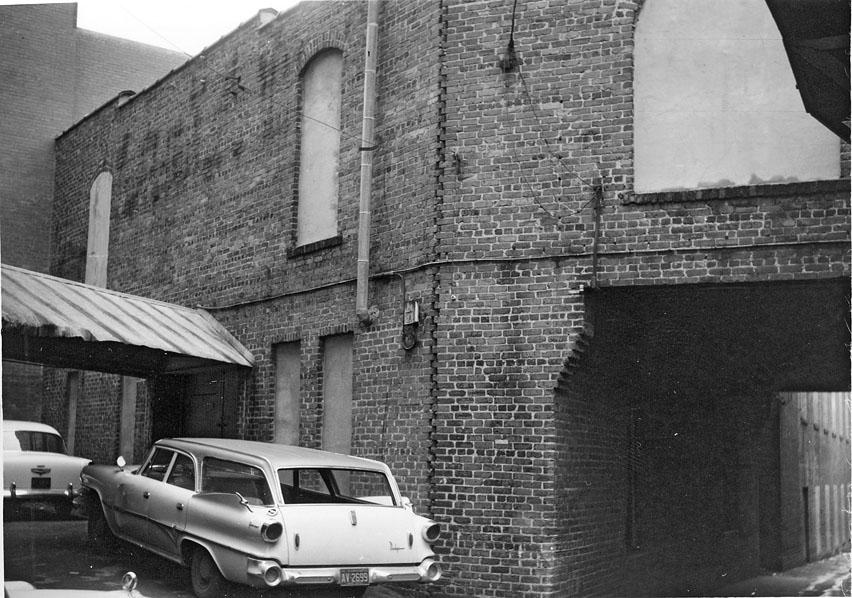 (Courtesy Durham County Library)

Versus 2007.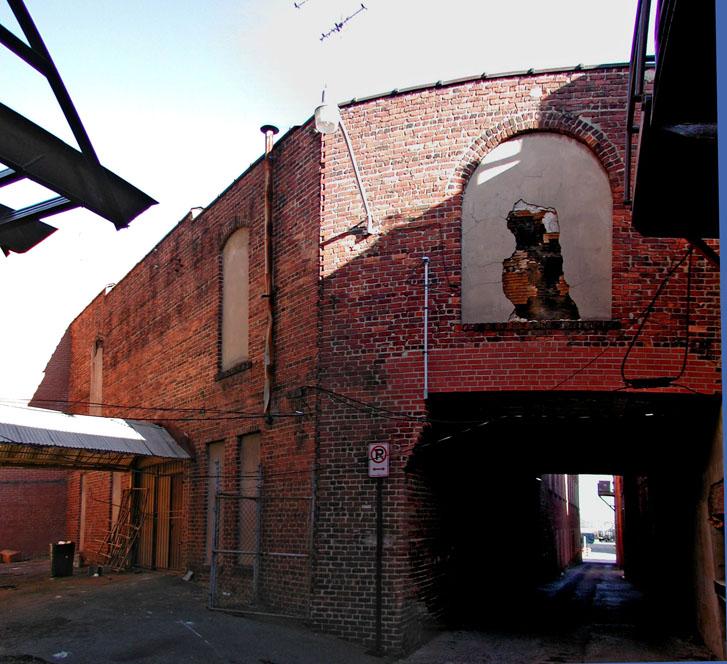 I never would have thought that this was a separate property from the buildings on either side, but it is, owned by "Porcupine, LLC". I wish I knew more of the story of how this came to be a separate property in the middle of the block, but I guess it's good that we have some urban mystery.
Update 2009:
The property burned in 2009, and in tearing out the wood, the coolness of the brick walls, overhangs, angles, etc. was exposed. It seemed like an exaggeration, but it felt like a Roman ruin of some kind.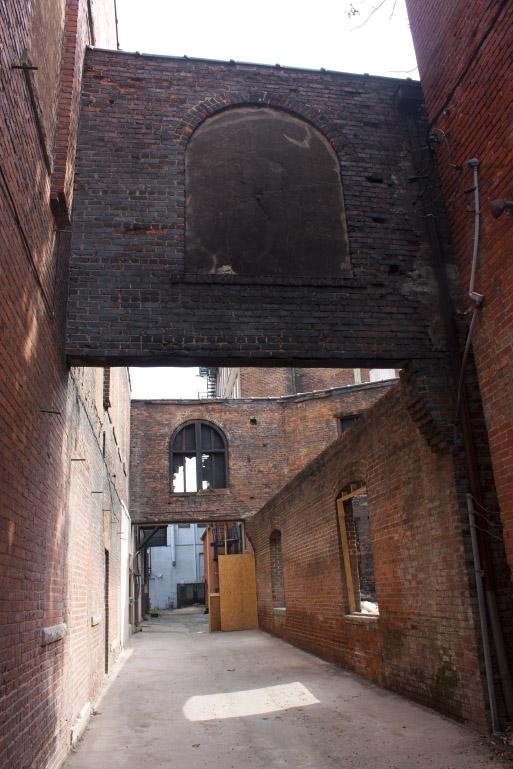 This made me think of the Bridge of Sighs in Venice.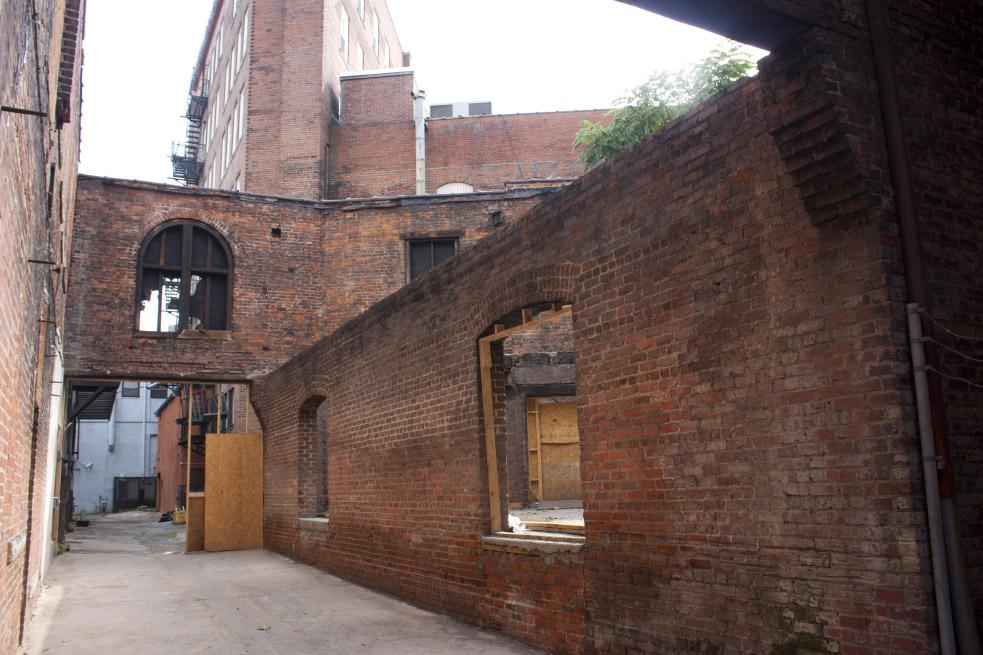 08.16.09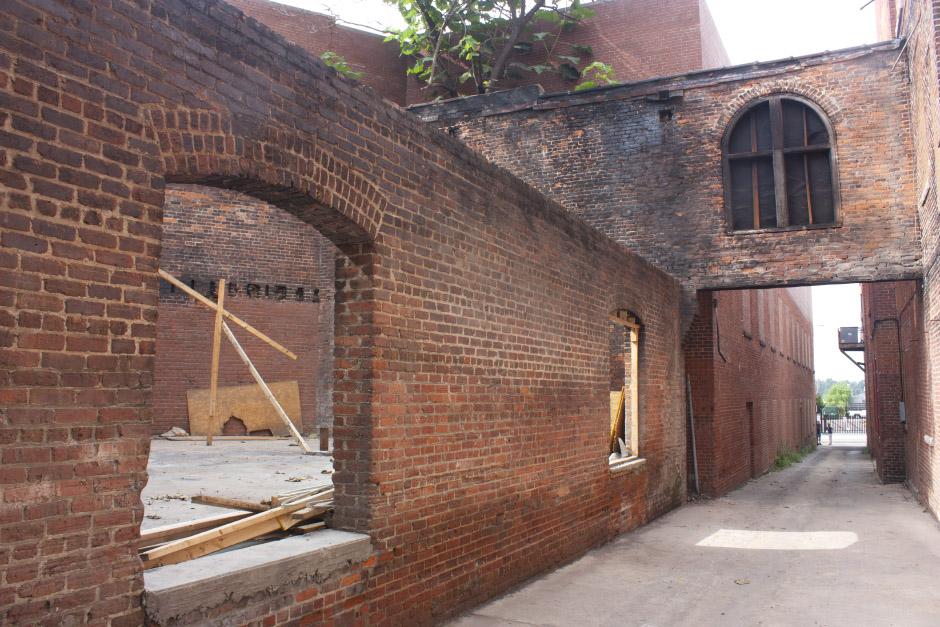 08.16.09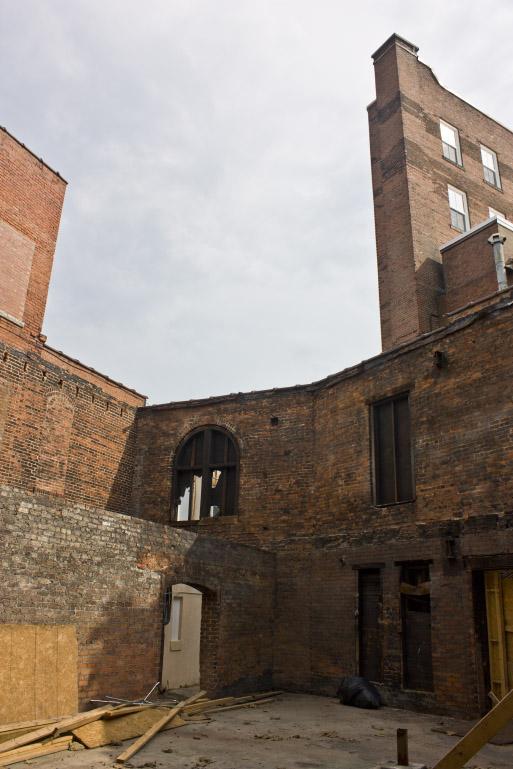 'Inside' the building - 08.16.09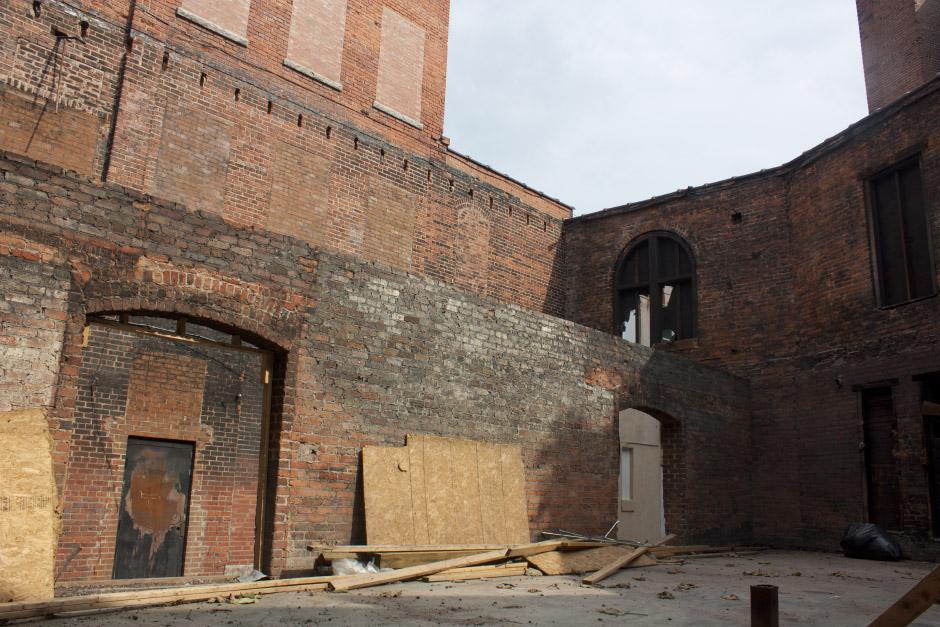 'Inside' - 08.16.09
As of 2012, the property has been purchased by Eno Ventures, LLC, controlled by Arthur Rogers.