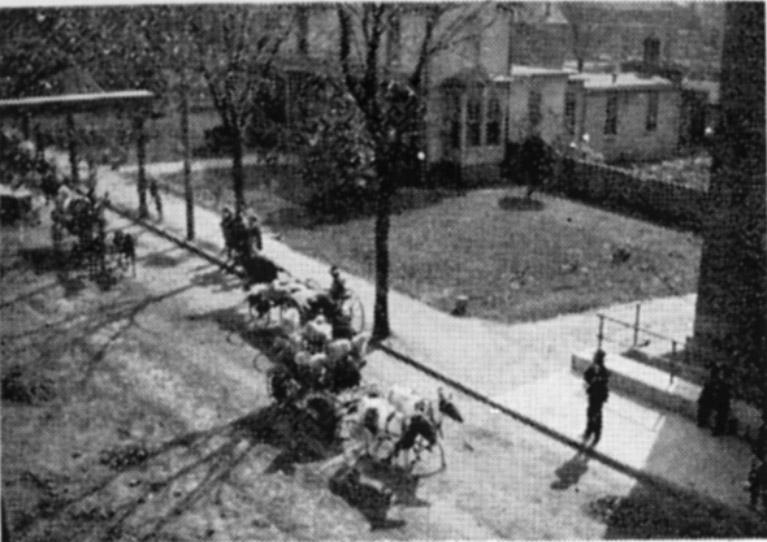 222 East Main St., ~1900
The Z.I. Lyon house was built prior to 1881, likely during the 1870s. Lyon had a tobacco factory located just on the other side of the railroad tracks from this house, on the southwest corner of East Pettigrew and Pine (South Roxboro) Sts.
By 1903, the house is noted as a boarding house run by Elizabeth Jones, widow of Elbert C.
In 1908, the house was demolished and replaced by the YMCA; at that point the house/land had been acquired by EJ Parrish. He built a hotel (Lochmoor) and theater (Arcade) on the remainder of the parcel