Year demolished
1950-1959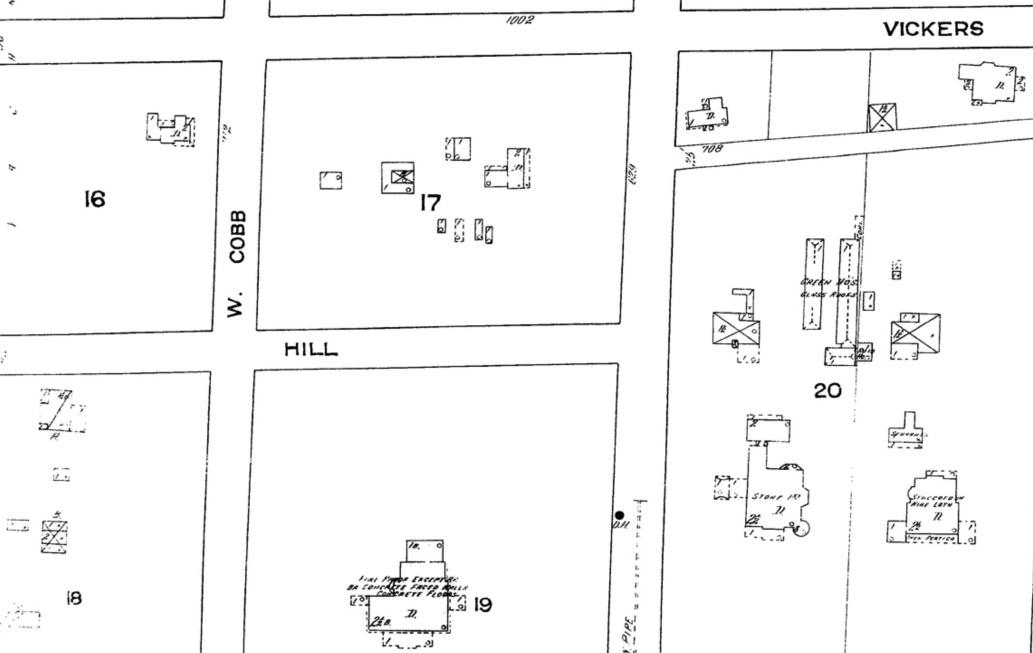 1937 - Vickers' farmhouse is in the middle of the block between Hill, Cobb, Proctor, and Vickers.
William Gaston Vickers' land - acquired from Atlas Rigsbee - 200 acres for $1500. Built or occupied a farmhouse by the 1870s. Anecdotally made his money back in one parcel sale - to George Watts.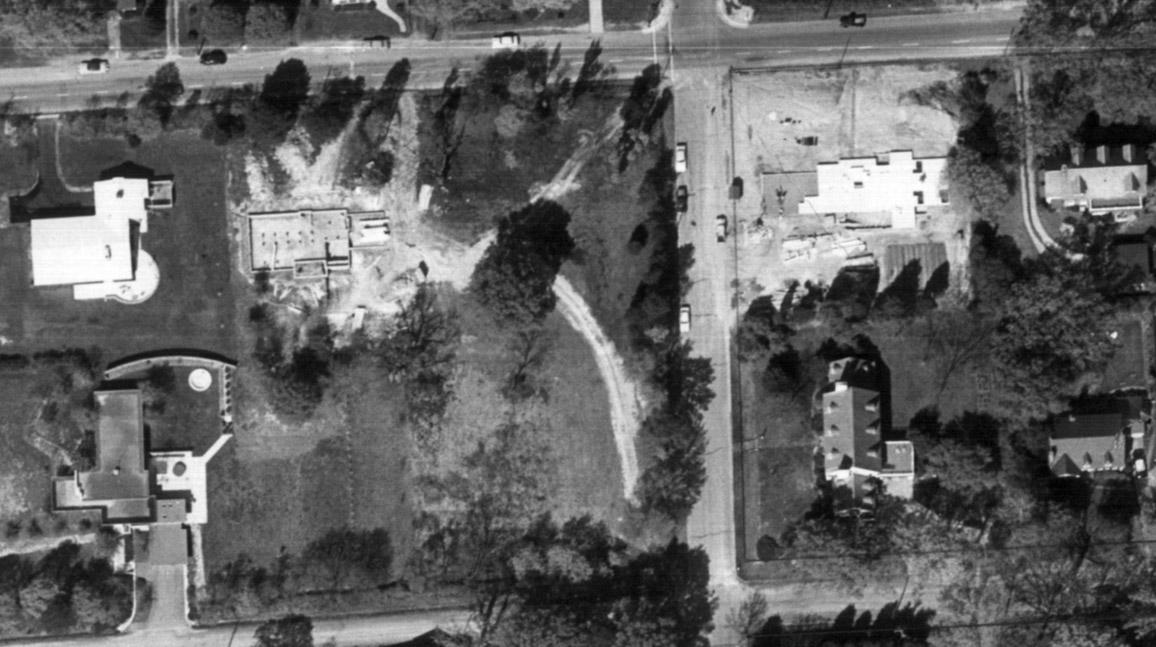 Aerial, 1959, showing new houses under construction - the driveway / site / field of the old farmhouse are still visible.