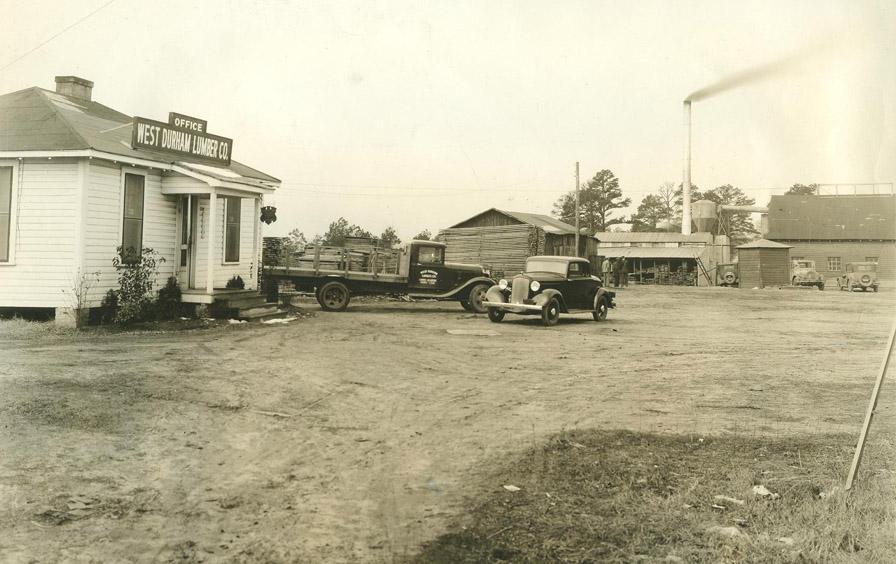 West Durham Lumber, 1930s.

West Durham Lumber was established in 1923, and purchased by Russell Barringer, Sr. and a friend in 1925. Barringer managed the business. The company became successful early on - Barringer lived in Hope Valley and supplied much of the lumber for new construction and new developments.

B.B. Olive wrote of the West Durham Lumber Company for the Old West Durham Neighborhood site:

"A special place remains in my store of memories for the West Durham Lumber Company. As a young boy interested in building a rabbit box, a skate scooter or something similar, I was always able to find a friend at the West Durham Lumber Company who would give me a few scrap boards or handful of nails and send me on my way with a word of encouragement. Such experiences helped keep me usefully occupied and perhaps taught me many other things."

By the early 1930s, the firm was selling more than half of the wood materials used to build houses in Durham.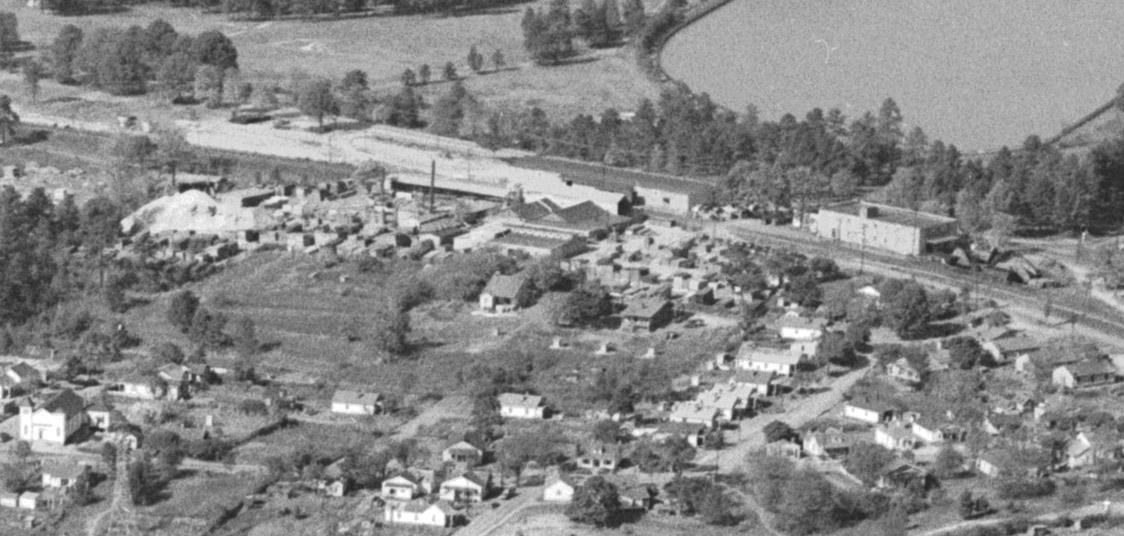 West Durham Lumber Co lumberyard, looking north with Hickstown in the foreground, 1950s.
(Courtesy The Herald-Sun Newspaper)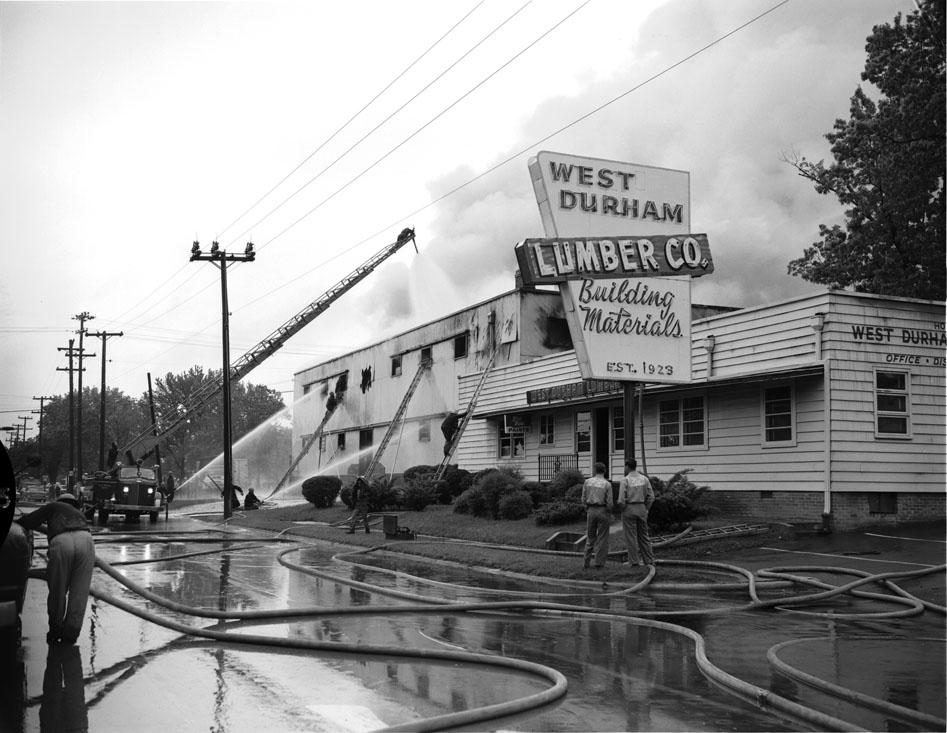 05.11.61
(Courtesy The Herald-Sun Newspaper)

Unfortunately, as the picture above shows, the West Durham Lumber Company burned on May 11, 1961. I don't know whether they were able to salvage and reuse this building after that point, but a new building was in its place by at least 1963.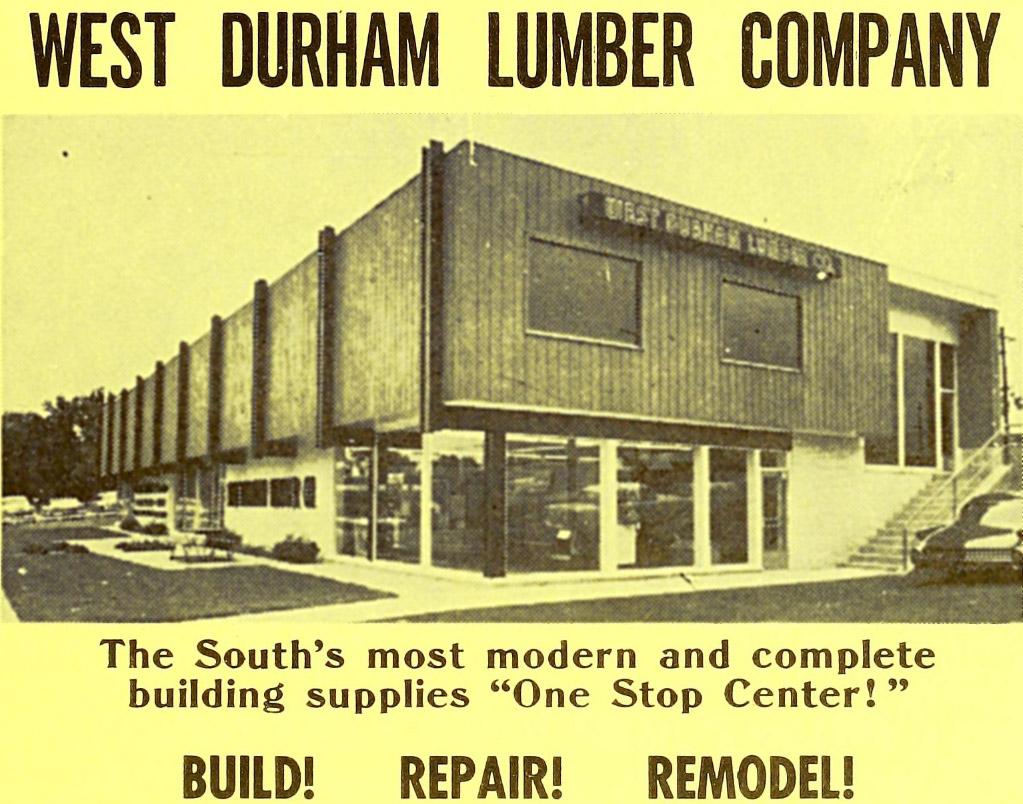 Barringer became the sole owner in 1972. The lumberyard stretched southward towards Hickstown throughout the mid-20th century until the Durham Freeway came through in the 1980s, when Barringer fought the construction of Freeway, arguing that the project took too much of his business' property and restricted customers' access. Barringer filed suit against NCDOT in 1984, and eventually reached a settlement.

In 1986, Barringer spent $600,000 to build a new 40,000-square-foot office and store, located between the railroad tracks and the Durham Freeway.

The Barringer family sold the business to Talbert Building Supply of Roxboro, NC in October 2004, which continues to operate the business at the site. I haven't had a reason to go to Talbert's, but I used to enjoy going to West Durham Lumber, where they were always helpful to a non-professional home renovator like me.
The ~1962-63 building still stands on Hillsborough Road, although it is not a part of Talbert's.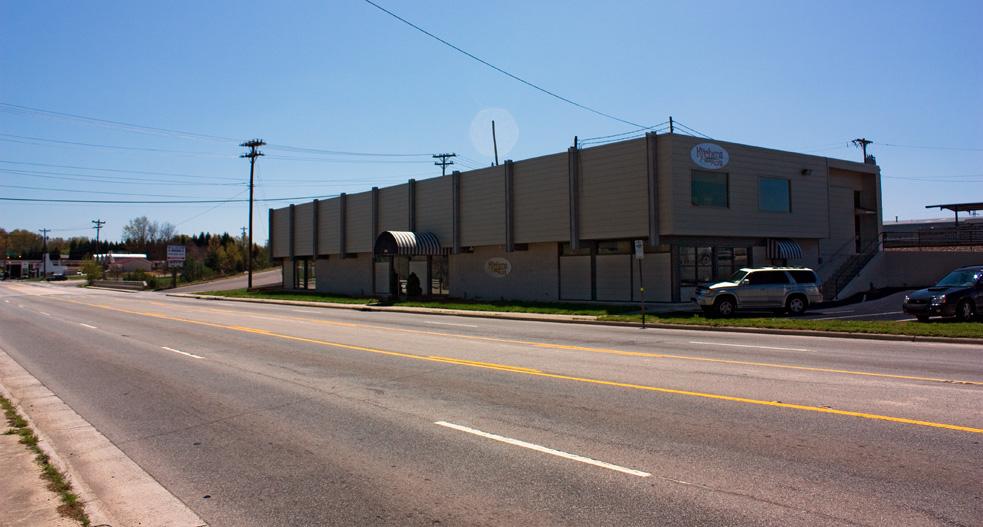 Original site of West Durham Lumber Co., 04.05.09. (Photo by Gary Kueber)