Watts and Anne Ivey Norton House
3812 Dover Road, 1928, ca. 1967, Contributing Building
George Watts Carr (original house) and Kenneth Scott (rear addition), architects
Two-story side-gabled Tudor Revival with brick exterior,
In tours
This building does not appear in any tours yet.
Last updated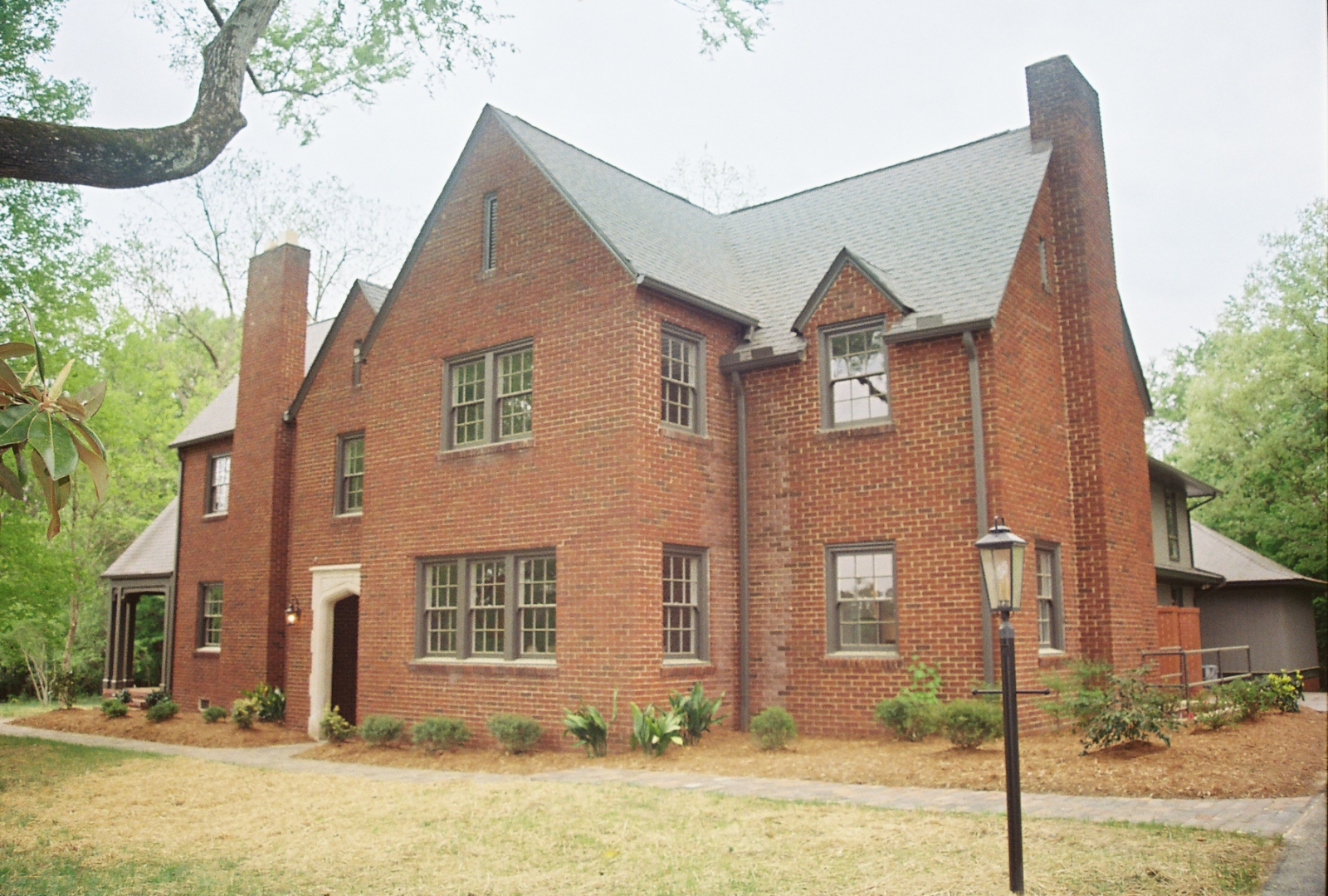 3812 Dover Road, 1928, ca. 1967, Contributing Building
George Watts Carr (original house) and Kenneth Scott (rear addition), architects
Two-story side-gabled Tudor Revival with brick exterior, 6/6 sash, two intersecting front-gabled bays
at facade, recessed front entry with stone surround at doorway, chimneys at facade and north side
elevation, and side-gabled porch at south side elevation with stucco and faux half-timbering in gable
end. A substantial, architect-designed addition connected at rear with two-story hyphen includes a twostory
pyramidal roof structure with sliding doors at first story and casement windows at second story,
vertical wood siding, side deck, and attached rear-loading garage; the owner recalls that Durham
architect Kenneth Scott designed the addition around 1967. Neighborhood oral history calls this the
Norton House; city directories show that Watts and Anne Ivey Norton moved to Hope Valley from W.
Trinity Avenue between 1927 and 1928. L. Watts Norton was a district manager at Northwestern
Mutual Life Insurance Company. George Watts Carr designed the house in 1928 for the Nortons,
according to research notes from Claudia Roberts Brown's research from the early 1980s.
Greenhouse
3812 Dover Road, ca. 1980, Noncontributing Building
Glass-walled and –roofed structure on high brick foundation stands roughly southeast of the house.
Pump House
3812 Dover Road, ca. 1970, Noncontributing Building
Gable-roofed brick shed with perforated walls near the roofline and weatherboard sheathing in gable
end. The owner recalls that the pump house once served a swimming pool that has been removed from
the property.
Shed
3818 Dover Road, ca. 1980, Noncontributing Building
Gable-roofed shed stands immediately east of greenhouse.
Art Studio
3812 Dover Road, 2000, Noncontributing Building
Frank Harmon, architect
Gable-roofed open-plan building with built-up wood framing, concrete-block foundation, galvanized
metal walls, corrugated metal roofing, roof monitor, and overhead crane rail for lifting and moving
sculpture and raw materials. The building won an Honor Award from the South Atlantic Region of the
American Institute of Architects in 2003.