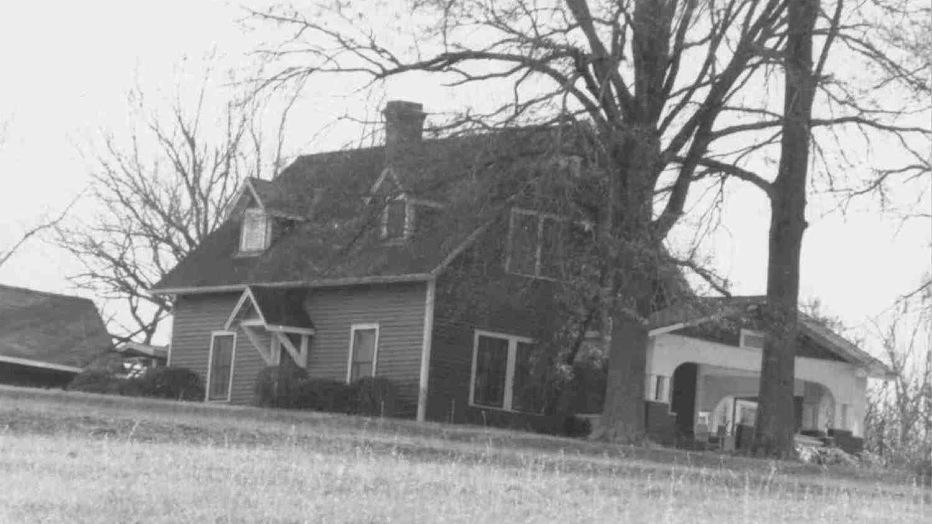 Walter Curtis Hudson Farm, 1990s
From the Durham County Inventory:
Broad arches, a gabled roof, and paired box colonettes distinguish an unusual wrap-around porch that envelopes Walter Curtis Hudson's one- and one-half story frame dwelling. Starting with a two-room plan ca. 1918 and acting as his own designer and builder, Hudson constructed the house in stages as he could afford it, using building materials that were either given to him or sold to him inexpensively. He eventually created a remarkable Craftsman-style dwelling with a high gable-front entry facade and a long ell. Multiple brick chimneys and pairs or banks of windows were organized to serve the rooms within, and rectangular louvered vents and a Queen Anne window set on end added decorative detailing. In contrast to the rest of the dwelling, Hudson kept the north-facing facade symmetrical and relatively plain. In a traditional manner, he utilized a center door sheltered by a stoop and single windows at each end of the house that he surmounted with gabled roof dormers. Outbuildings on the farm include a milk house adjacent to the house, a log playhouse behind the house, a large dairy barn, and various garages and sheds, all constructed by Hudson.
During his life, Hudson, a grandson of Richard Stanford Leigh whose antebellum farm (now a city park) is nearby, raised produce for market, ran a small dairy farm, and worked at Liggett and Myers Tobacco Company. His farm, presently owned by a daughter, Elsie, and her husband John Booker, is best known as the site of Patterson's Country Store. Named for a general store located at Patterson's mill in the late nineteenth and early twentieth centuries, it is built of materials salvaged from demolished historic buildings and houses the owners' extensive antique collections.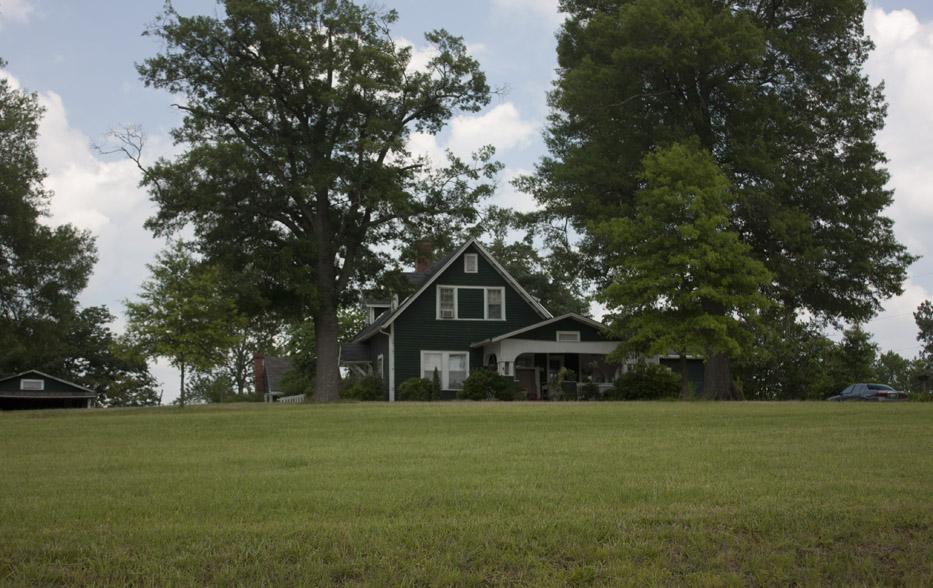 Walter Curtis Hudson, 05.29.11