WALLTOWN SCHOOL
Built in
1919
/ Modified in
1955
In tours
This building does not appear in any tours yet.
Last updated
Tue, 06/26/2012 - 12:49pm by gary
Comments
Built in
1919
/ Modified in
1955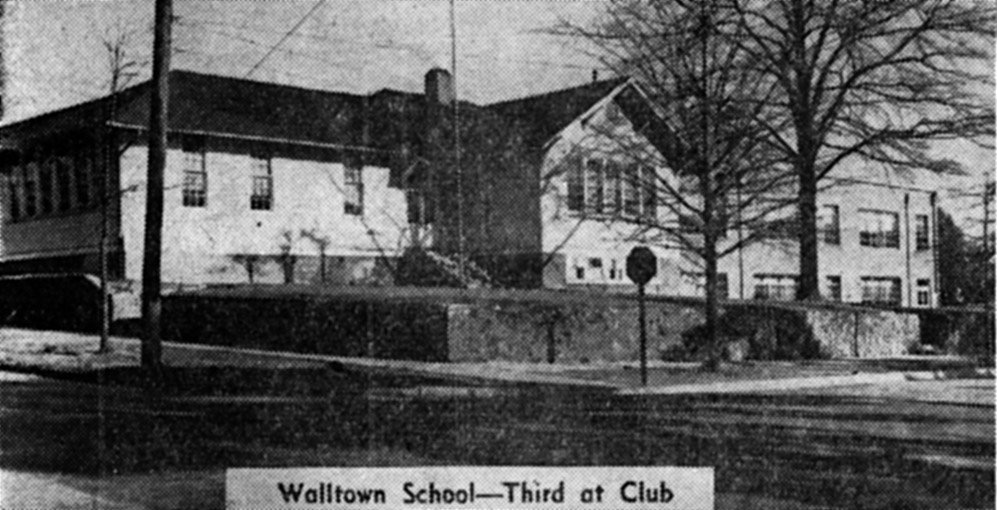 Walltown School, looking southeast from West Club Blvd., 1953
(Courtesy The Herald-Sun Newspaper)
Per the historic inventory, the Walltown Graded School was built in 1919 per the design of Durham architectural firm Linthicum and Linthicum on the corner of North Road (West Club Blvd.) and 3rd Street (Onslow St.) One of Durham's Rosenwald funded schools, the building provided a school facility for the African-American children of the Walltown neighborhood.
However, the location of the "Colored" West Durham Graded School prior to that time (1910s) is a bit of a mystery to me. It was a county school, location unlisted, and it disappears when Walltown School comes into existence. A Cora Truman was principal of the graded school, and a Cora Russell the principal of the Walltown School. It could be a different person, but also could be a principal who married in the interim. This is distinct from the white West Durham Graded School Nos 1 and 2, as well as the West End (Fitzgerald) School, which was a city school.
The school was expanded with a brick veneered concrete block wing in 1945, as seen to the right above. In 1955, the original frame building was demolished and replaced with a brick/CMU structure.
The desegregation of Durham's schools started slowly in 1959, with a handful of children from Walltown assigned to Brogden rather than Walltown School. The 'reverse segregation' - white kids attending the formerly-African-American schools, did not occur until 1970, when Walltown was integrated.
It's unclear when exactly the school closed; the school property was transferred to the county government in 1994. In 1997, the county put the property out for upset bid as surplus property. Some attempt was made by the neighborhood and city to acquire the property for conversion to a senior housing facility. It was acquired by St. James Baptist Church for $374,240. With the assistance of Self-Help and Duke, they transformed the former school building into the St. James Family Life Center.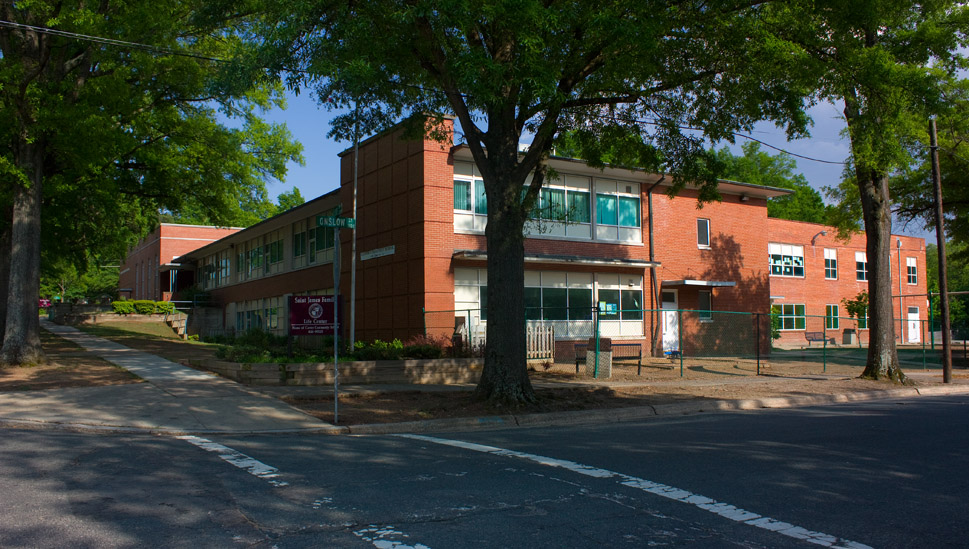 Former Walltown School, 04.25.10
Find this spot on a Google Map.
36.016787,-78.91378