The Walker Warehouse, built in 1897, was the first of the parapet/chimney Italianate style brick warehouses to be built in Durham, and would be used as a model for multiple others, including the Watts and Yuille warehouses, the Toms and Hicks warehouses and the Hill Warehouse at American Tobacco.

As of August 2006, Blue Devil Ventures (the owner) was the process of knocking down the 1950s addition on the east side of the warehouse, thus re-exposing the original brick side. For those who don't know, BDV began their adaptive reuse project to reddevelop the former Liggett-Myers company complex in July 2006.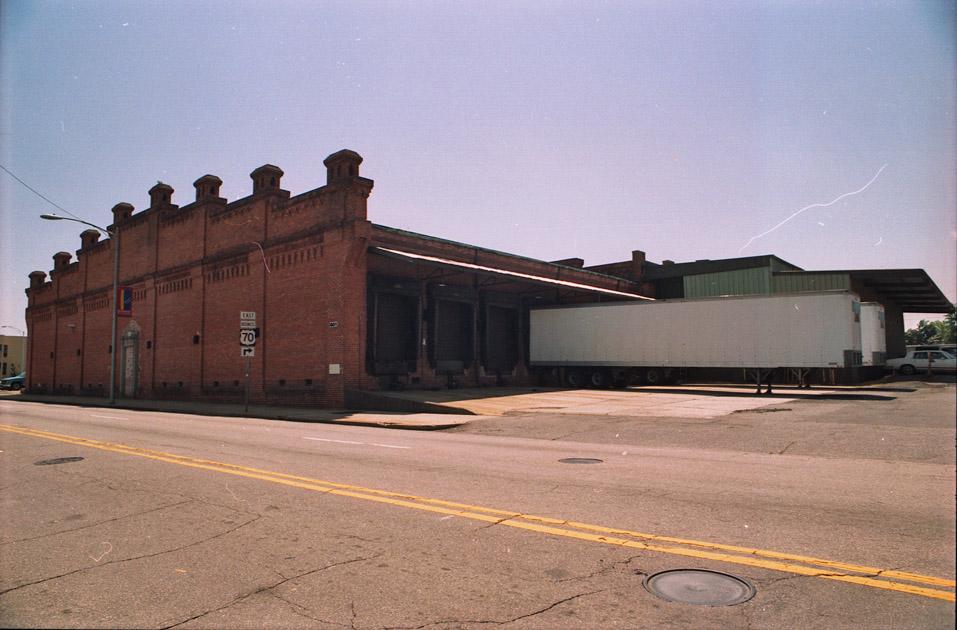 The Walker warehouse, looking southeast, 1980s
(Courtesy Herald-Sun)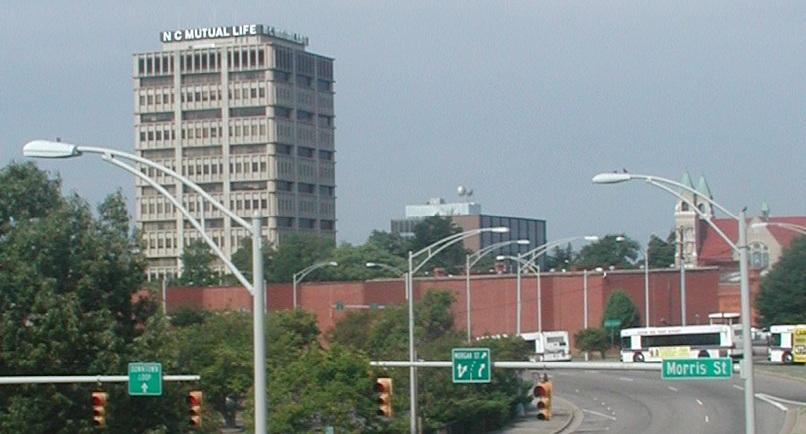 A photo I took in Summer 2006, showing the windowless brick box of the addition in main view. (Photo by Gary Kueber)

The newly re-exposed east side of the original warehouse, with one wall of bricks still remaining of the addition (sitting on top of the old wall, partly covered in black roofing material.) July 2006. (Photo by Gary Kueber)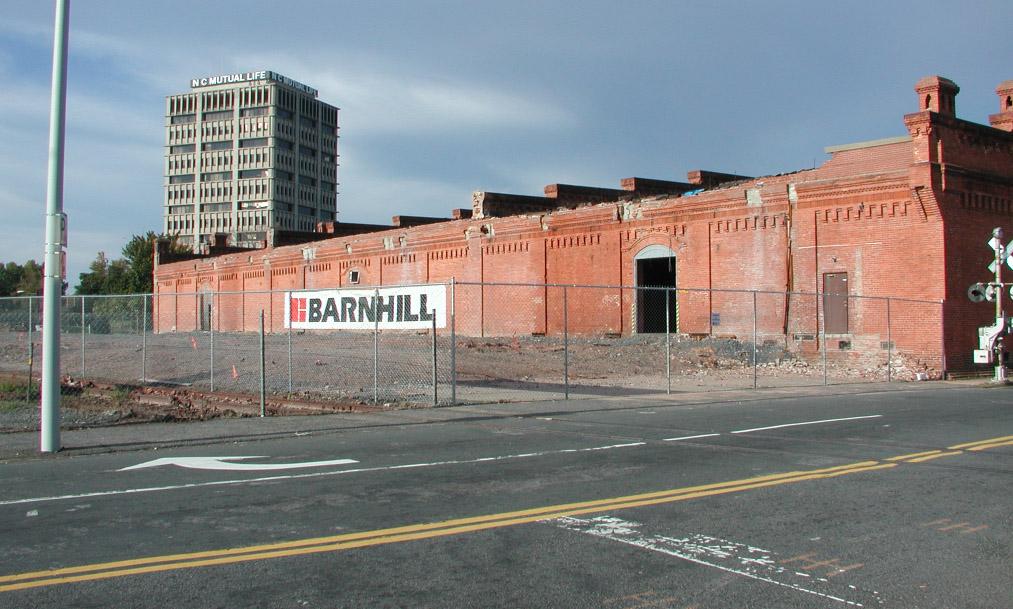 10.31.06 (Photo by Gary Kueber)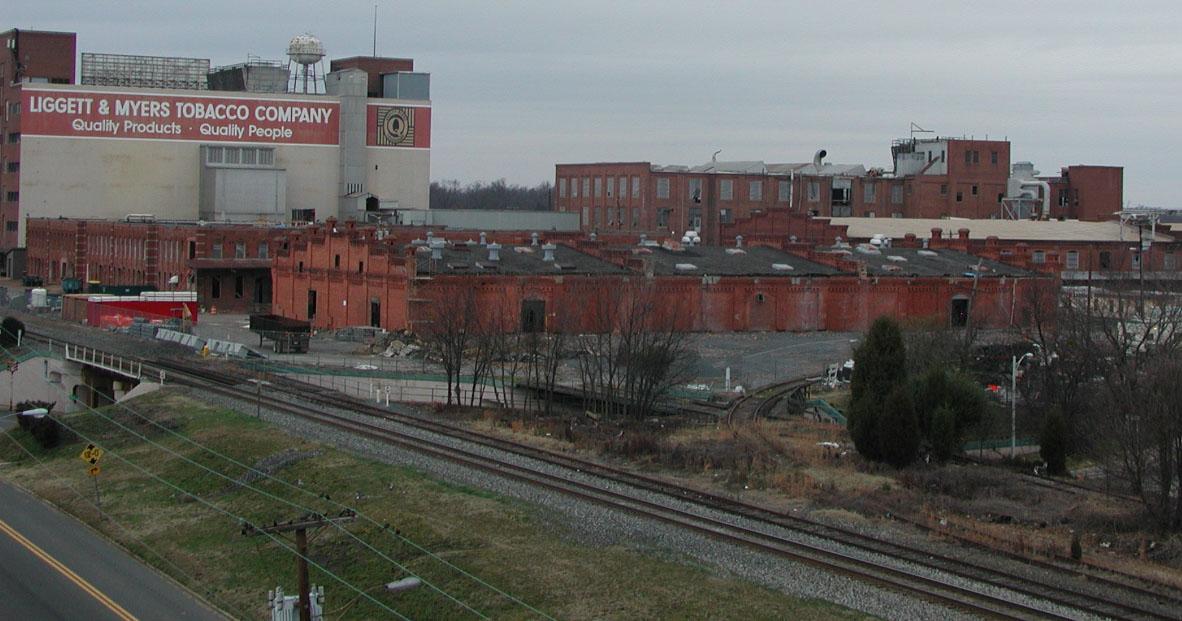 12.31.06 (Photo by Gary Kueber)

The Walker Warehouse appears to shell-complete, and it also appears that, after it appeared that there would be parting of the ways between NC Railroad and BDP, that Walker is again slated to house the new Amtrak station.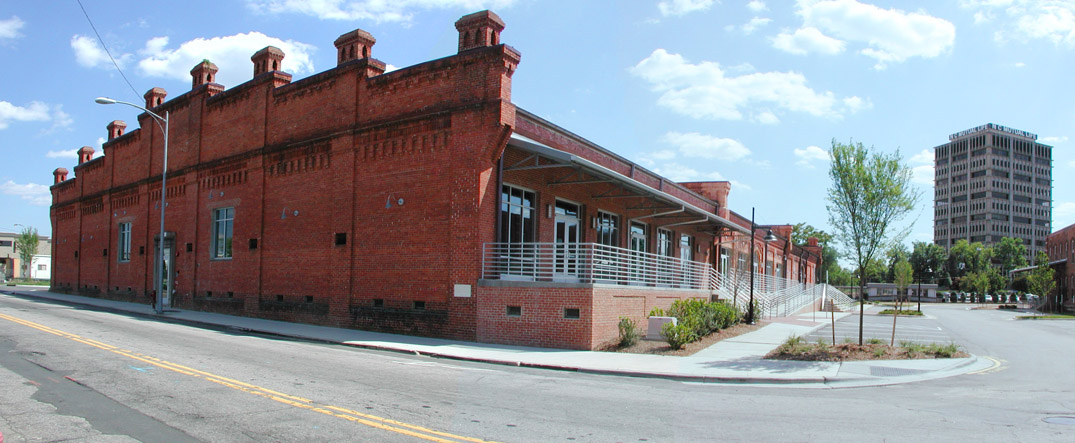 Looking southeast, 05.25.08 (Photo by Gary Kueber)