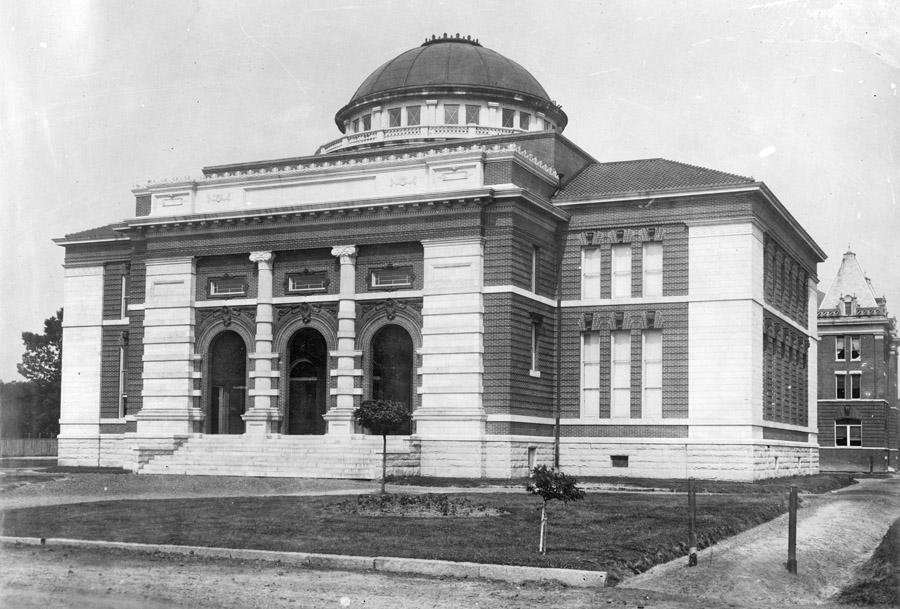 For its first 10 years in Durham, the Trinity College library was housed in the Washington Duke Building. One student from each of the two literary societies served as librarians; there was no full-time librarian until 1898, when Joseph Penn Breedlove was appointed the Librarian of Trinity College.
In 1900, James B. Duke donated funds for a library building. Hayden, Wheeler, and Schwend were chosen as the architects - a departure from CC Hook. The building was constructed between 1901 and December 1902, and designed to hold 100,000 volumes. The formal opening took place in February 1903. The college's library holdings numbered 15,000 volumes; Duke donated an additional $10,000 to purchase books for the library.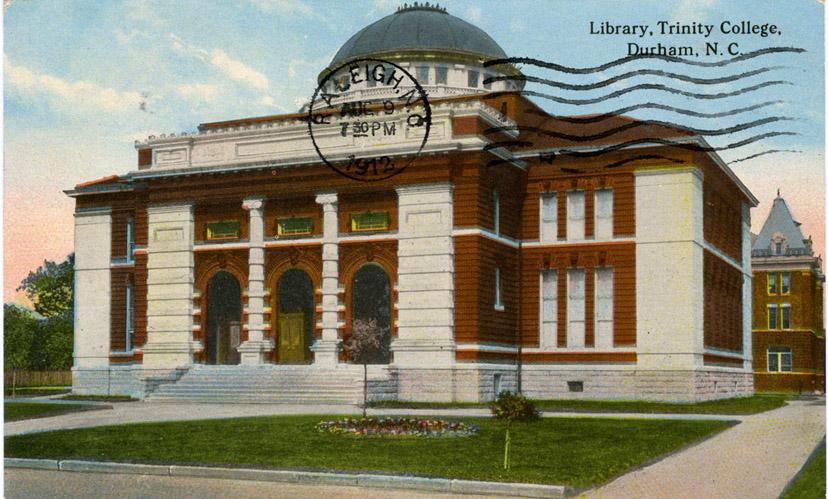 Breedlove coordinated the move of 15,000 volumes to the newly completed library over the 1902 Christmas break.
In 1927, 100,000 volumes were moved from the library to the new East Campus (now Lilly) library. The original library building was moved to Kittrell College in Kittrell, NC, where it was renamed the BN Duke Library.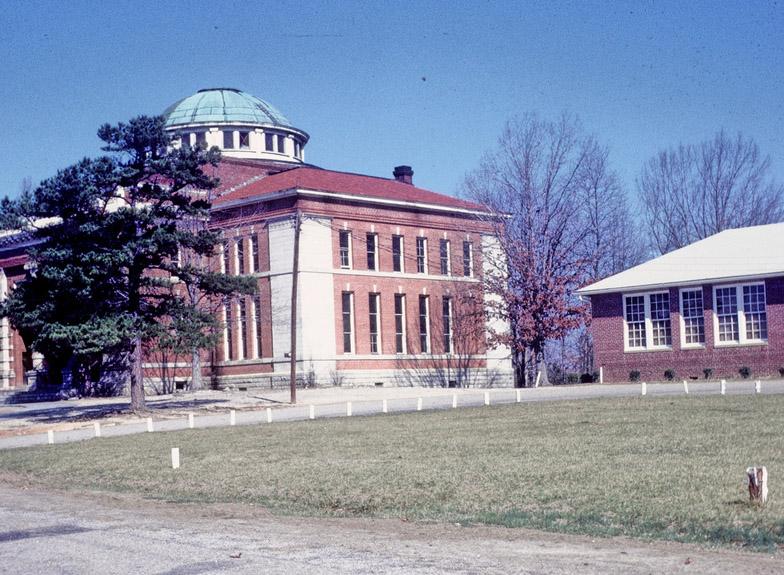 Former Trinity College Library / BN Duke Library, at Kittrell College, Kittrell, NC
The library, Craven, and Alspaugh all burned at Kittrell in 1972.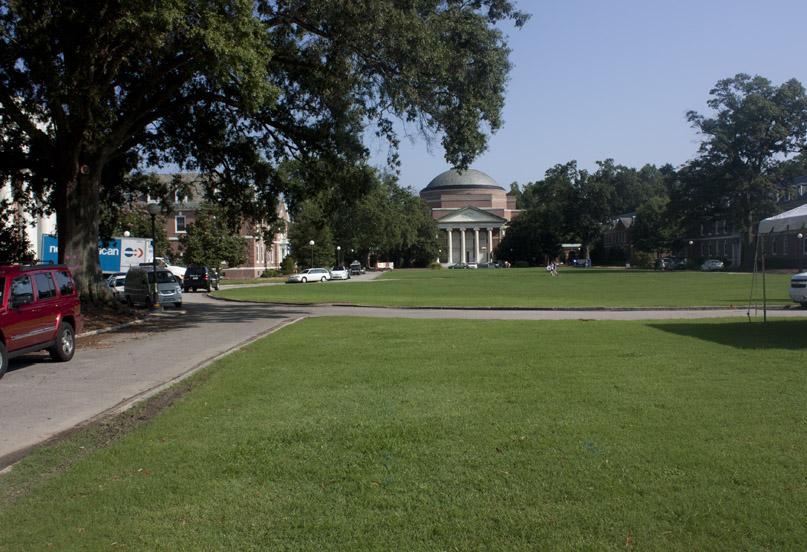 Site of the library in Durham, August 2010